Pictorials
Interviews
Thai singer Lita reveals her story on debuting in Korea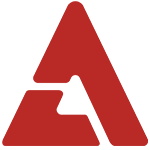 A new rookie solo by the name of Lita (19) has emerged, and she's brought a long a unique story to tell as well. She comes to Korea by the way of Thailand based on her love for K-pop alone, and despite having to start with knowing virtually nobody in a foreign country, she's managed to not only debut, but find a dream of becoming the next Yoon Mirae as well. In her broken Korean, she explained, "Ever since I was little, I dreamed of becoming a singer. I always listened to Korean music while growing up in Thailand and came to respect Korean artists. One day, I received a great opportunity to debut as a singer in Korea, and that is how I came here today." Lita was first discovered by the CEO of Ye Eum Entertainment back in 2009 when she performed at her high school festival. After being cast, she didn't hesitate before flying straight to Korea under the complete support of her parents. Prior to her official debut, she participated in concerts for Drunken Tiger, Yoon Mirae, and Leessang, and even featured for Taiwan's K.K. After working with producer Y.K. for two years, she finally released her debut mini-abum, "Who Cares", on March 30th.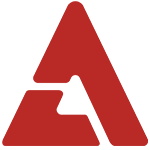 On the support she received from her mom, Lita revealed, "When my mom asked me what I wanted to be when I was little, I said that I wanted to be a singer without hesitation. My mom allowed me to be tutored in guitar, piano, and other instruments, as well as singing and dancing, ever since I was eight. All of that really helped me in becoming a singer." She continued, "After my debut broadcast, my mom told me that I had done really well so I was glad. My heart was swelling at the thought that I had finally accomplished my dream of becoming a singer. I was so nervous getting up on stage, but after going on, I felt calm." On the popularity of Korean artists in Thailand, she revealed, "Their popularity is really hot. Of course, the popularity of 2PM's Nichkhun cannot be put into words. I want to become a singer that is just as popular and sings as well as Nichkhun."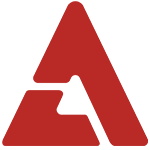 Although Nichkhun greatly influenced her decision on becoming a singer in Korea, it was actually Yoon Mirae's "Memories" that sealed the deal. "After listening to her song, all I could think was that she was just amazing. I was determined to become a singer like her because I was so entranced with the charisma she exuded on stage." This being her third year living in Korea, she was asked to describe what the experience was like, "It's not difficult at all. It's a bit hard to communicate, but I'm enjoying everything and having a good time. It's too early for me to call myself a singer, so I hope to continue showing improvement. Please look forward to Lita's success!" The track that inspired Lita: Source: My Daily via Nate
Get the best of AKP in your inbox
DON'T MISS
Comments
There are 0 comments
Login With...