Music Releases
Pictorials
Who are the Top 100 in K-pop for 2011?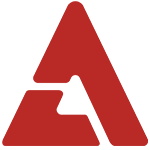 Who will make the list of K-pop's power 100 for 2011? On March 16th, Korea's only pop music book/magazine, "Pop Music SOUND Volume 2", released a list of the Top 100 K-pop powers. Check out some of the rankings below! --- 1) Lee Soo Man 2) Park Jin Young 3) Yang Hyun Suk 4) Mnet Media 5) Seo Taiji 8) Cho Yong Pil 13) Kim Chang Whan 14) SNSD 20) Yoo Hee Yeol 28) Big Bang 32) Jang Ki Ha 40) Lee Moon Sae 50) Yoon Jong Shin 51) Rain 58) Lee Seung Chul 66) Kim Jang Hoon 70) TVXQ 72) Shin Hae Chul 80) 2NE1 88) Yoon Do Hyun 90) Crying Nuts 92) BoA 92) Boohwal's Kim Tae Won 99) Lee Juck 100) Lucid Fall --- The Top 100 K-pop powers were selected by 86 music critics, pop music newspaper reporters, music broadcast representatives, heads of music portal sites, musicians, album producers, engineers, and other specialists. Source: TV Daily via Nate
Tags
Get the best of AKP in your inbox
DON'T MISS
Comments
There are 0 comments
Login With...