General
The Boss to create a 3-member unit for promotions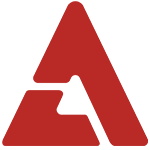 It's been a while since we heard from the boys of The Boss, but fans will have something to look forward to next year - the boys have announced that they will be creating project sub-unit! On December 20th, their official Twitter account disclosed,
"Hello guys! News! But not that fresh one. Anyway, as you all know, 3 members - Mika, Karam, and Jay - will be performing as the first unit of 'The Boss' in January. I really want to tell you how awesome it would be, but until the time comes, I have to keep it secret. But you should look forward to them! OK. Here's a hint: Adorable! Stunning! Umm... can't find any other word to describe it... really stunning! Just keep following us and wait&see :D"
So stay tuned to
allkpop
for updates on this mysterious new unit! Source: theBoss0304 Twitter
Get the best of AKP in your inbox
DON'T MISS
Comments
There are 1 comments
Login With...