Two missing dogs have been found in dog meat trucks.
According to the Jeju team of Busan Animal Abuse Prevention Agency, around 10:30 pm on April 21, they received a report about dog cries coming from a truck.
The truck was parked in front of a town hall building in Ora-dong, Jeju. A golden retriever and a mixed breed dog were found crammed inside a cage in the truck. Dog slaughtering tools were also found near the cages.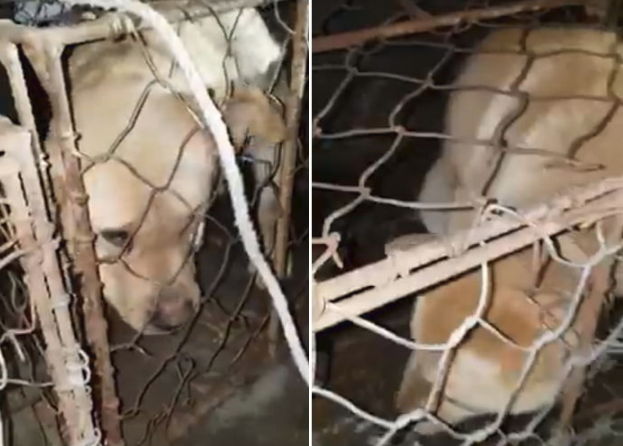 SEE ALSO: A cougar that escaped a zoo in Daejeon ends up getting killed
Director Yoon of the Jeju team called the phone number listed on the truck. However, no one answered. Director Yoon believed the truck owner was not picking up the phone on purpose, so Director Yoon decided to call the police for animal abuse.
He could not immediately rescue the dogs on his own, as he could be charged with theft.
The Jeju team requested the police to check the tracking chips installed in the dogs. The two dogs were revealed to be pets that were reported missing 10 days ago.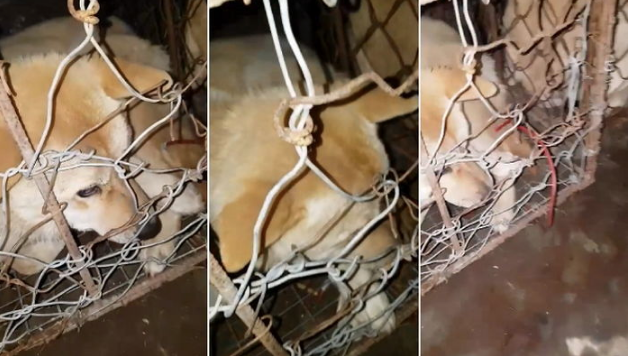 The police contacted the owners immediately. The dogs were rescued and returned home safely.
Currently, the police are investigating the truck owner for theft.