Doctors accidentally cut off a baby finger during delivery.
According to an exclusive report by MBN News on January 3, doctors of a university hospital made a major medical mistake while delivering a woman's baby back in February. It's explained the medical team accidentally cut off a part of the baby's finger during c-section.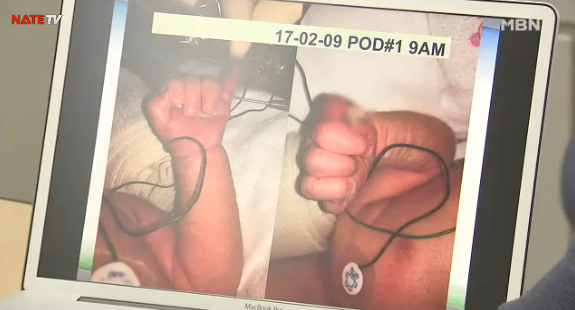 Matters worsen for Mr. and Mrs. Ahn, the parents of the baby, as the hospital suggested the baby be used for clinical trial, stating the baby has complications in its kidney functions.
In an interview with MBN News, Mr. Ahn stated, "Of course, we were so startled... How could they suggest clinical trial and ask for permission to people dealing with a medical mistake?"
SEE ALSO: A cougar that escaped a zoo in Daejeon ends up getting killed
MBN News states the hospital has apologized to the family and emphasized the mistake was not intentional but an accident resulting from miscommunication.
However, Mr. and Mrs. Ahn claim the baby's finger is not the only mistake made by the doctors. The mother claims she did not receive proper sanitization following delivery. Regarding this, the hospital commented, "The doctor wasn't able to treat her in detail due to lack of staff members."
Meanwhile, the operation in reattaching the baby's finger failed and the baby is left with 9 fingers.