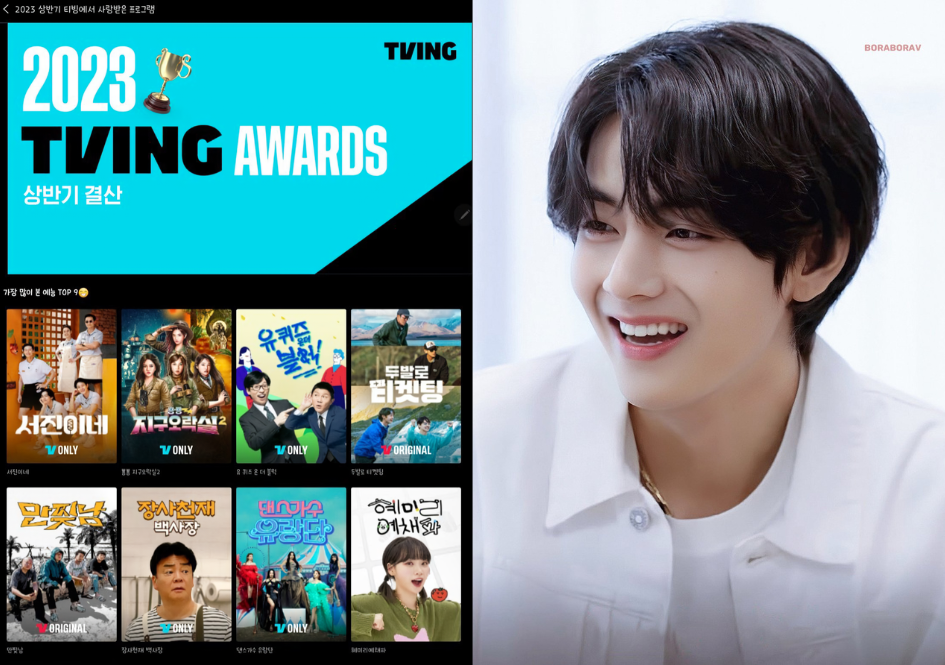 Kim Taehyung, aka V of BTS, continues to prove himself as an all-rounder entertainer through the success of his first variety TV show performance.

Korea's No. 1 OTT platform TVING announced the annual and semi-annual popularity rankings of its programs. In the first half of 2023, "Jinny's Kitchen" was honored as the most loved entertainment program.

"Earth Arcade" came in second place, while "You Quiz on the Block" ranked third. "Bros On Foot," "Ripped from a Manga," "The Genius Paik," "Dancing Queens on the Road," and "HyeMiLeeYeChaePa" also made it into the top nine.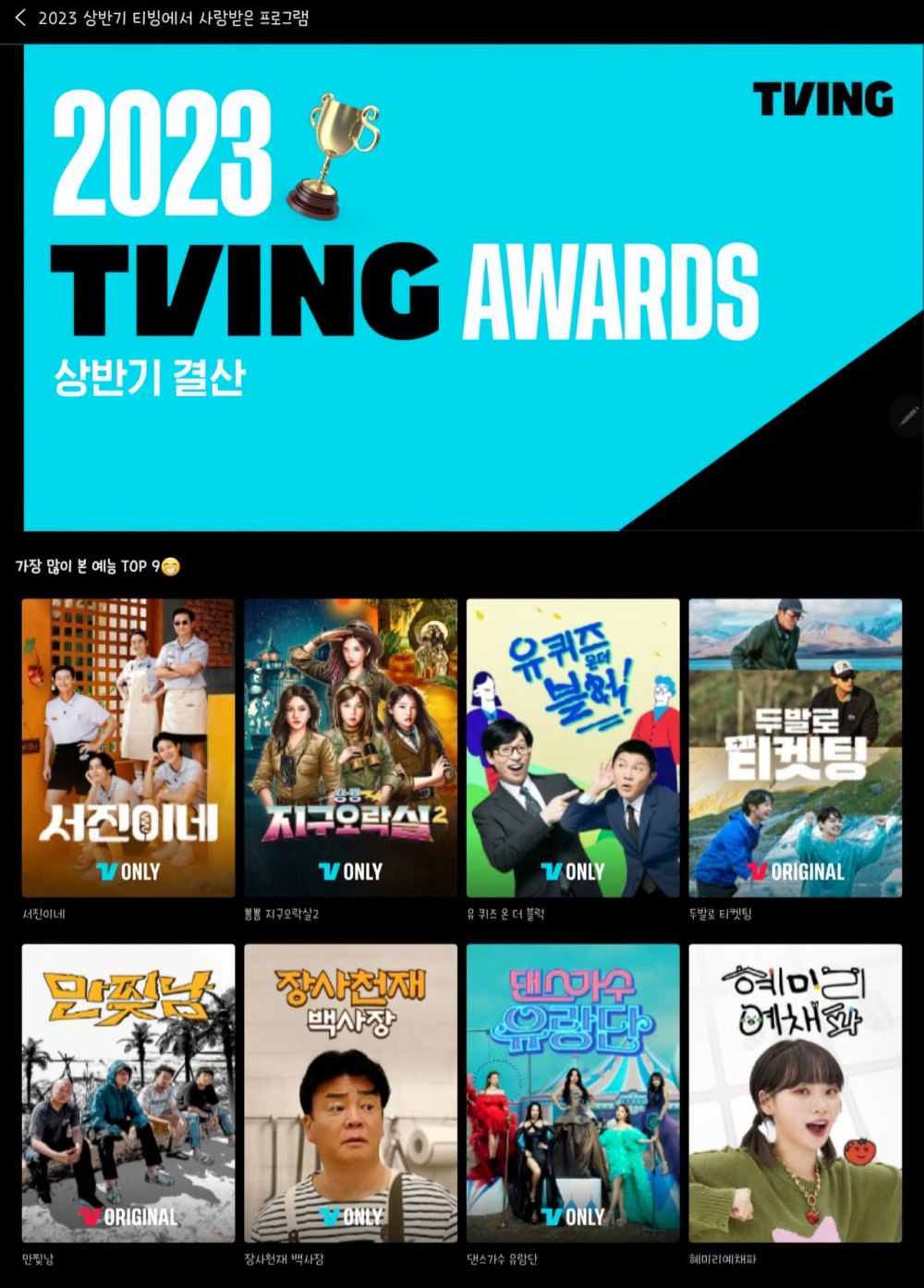 "Jinny's Kitchen" (also 'Seojin's Korean Street Food') is an unscripted travel variety program that aired from February to May on tvN and TVING for viewers in South Korea, and via Amazon's global OTT Prime Video for viewers overseas.
The show featured the journey of Lee Seo Jin, Jung Yu Mi, Park Seo Joon, Choi Woo Shik, and Taehyung running a Korean snack bar in Bacalar, Mexico.

Oh his recent Weverse interview, PD Na Yeong-seok highly praised Taehyung's excellent performance on "Jinny's Kitchen."

Na Yeong-seok: Taehyung was never a permanent member of a show other than HYBE's proprietary content. But he's very intelligent. Just after about two or three days in, he got a hang of the flow, and knew what he had to do to make the show fun. He worked really hard, too. What you said was noticeable, too, so I thought we could make something unique. The response was positive, too. It's really hard to get that sort of rating these days.
In another interview, actor Park Seo Joon, who appeared in "Jinny's Kitchen" together with Taehyung, shared, "If it weren't for Taehyung, I think we would have lost something significant in the show," acknowledging his outstanding contributions.
Thanks to the hilarious bickering between the "special intern" Taehyung and boss Seo Jin, as well as the fantastic chemistry among the five cast members, "Jinny's Kitchen" maintained its No. 1 streak with the highest viewer rating among all Friday broadcasts during its 3-month airing period.

"Jinny's Kitchen" also topped the entertainment program Brand Reputation Rankings for two consecutive months in April and May, surpassing the variety show powerhouses "I Live Alone" and "You Quiz on the Block."
In particular, Taehyung even claimed the No. 1 spot in the Non-Drama Search Issue Keywords chart released by Good Data Corporation. He also ranked first in the popularity chart for "Response Analysis on Content of the Internet (RACOI)" entertainment casts announced by the Korea Communications Commission, with the highest mentions.