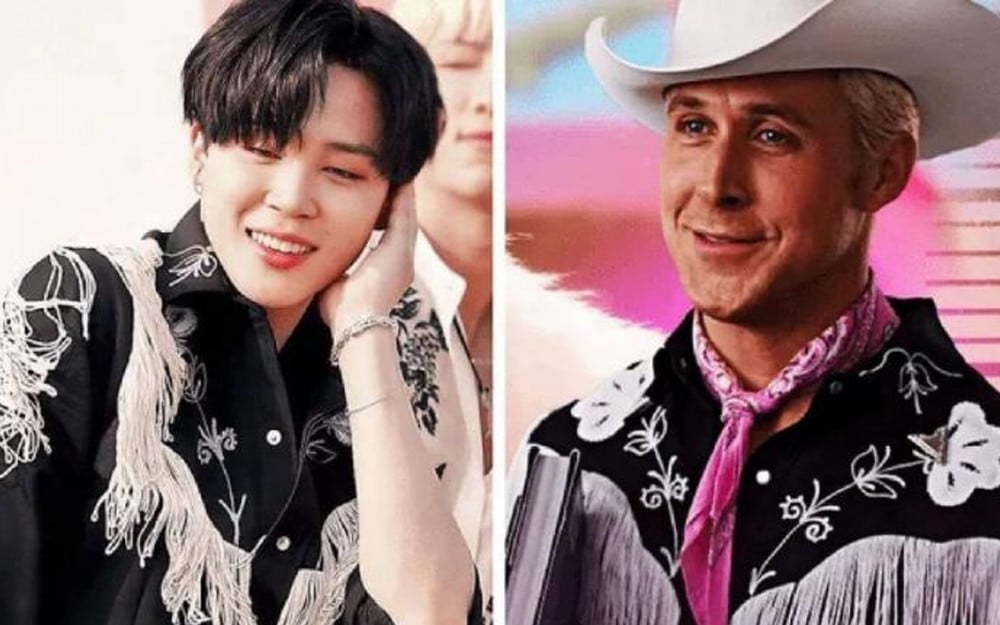 In an unexpected turn of events, the world of K-pop collided with Hollywood when Ryan Gosling, the renowned actor, gave a shoutout to Jimin from the sensational South Korean group BTS.

Ahead of the highly anticipated premiere of the film 'Barbie,' Ken (played by Ryan Gosling) gave a shoutout to Jimin on July 19. On this day, BTS and Barbie fans were treated to a delightful moment when a video was posted on the official Barbie Movie Twitter account. In the video, Ryan Gosling revealed that Ken had worn the same outfit as Jimin.
The outfit Jimin donned in the music video of 'Permission to Dance' happened to be the same outfit that Ken wears in the upcoming Barbie movie. In the video, Ryan admits that Jimin had worn the outfit first and decided to gift him a guitar, in accordance with what he calls an unspoken 'Ken-code' regarding wearing the same outfits as Ken.
Then on July 24, Jimin also took to social media to thank Ryan (Ken) for the wonderful gift and respond to his shoutout.
Jimin shared, "Hi Ryan, Hi Ken. It's Jimin, congrats on your big release, fans are excited to see your video, so thank you so much. I could see that you look great in my outfit, thank you so much for this guitar, I really love it, and I look forward to watching 'Barbie,' Gooo Barbie!"
Fans from all across the globe love this unexpected interaction between the two stars and are sharing the two videos on various social media platforms.
Meanwhile, the 'Barbie' movie premiered on July 21 and stars Margot Robbie as Barbie and Ryan Gosling as Ken.