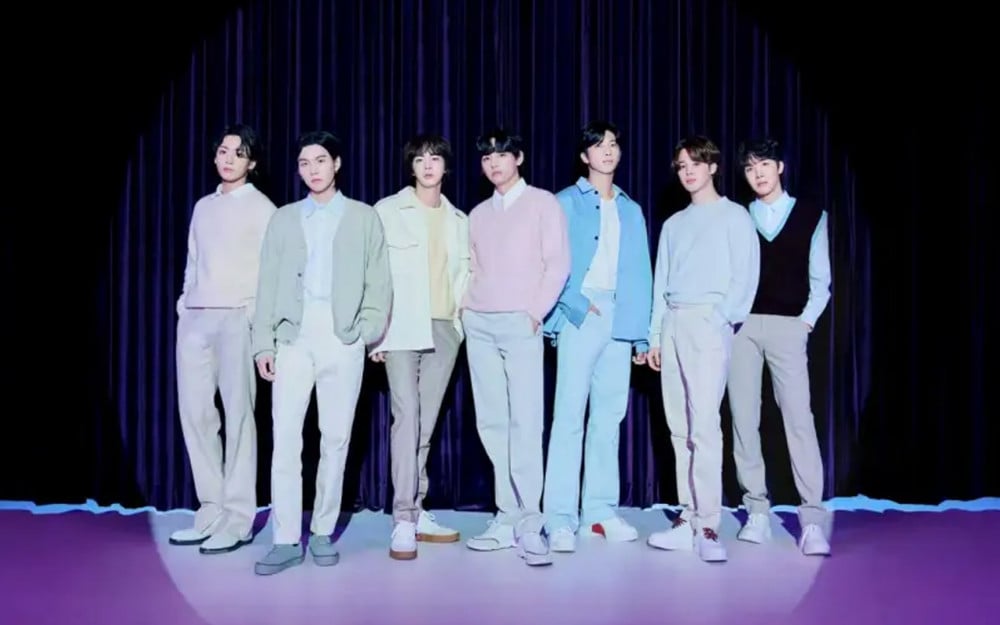 It has been reported that the rest of the BTS members will be enlisting by the end of this year.
In celebration of their 10th anniversary, BTS held the 'BTS 10th Anniversary Festa @ Yeouido' in Yeouido Hangang Park, Yeongdeungpo-gu, Seoul on June 17. The event was filled with various exhibitions and experience programs such as a history wall, stage costume exhibition, commemorative sculptures, and photo zones where fans were able to look back on their memories with BTS.
The highlight of the event on this day was the special segment with RM, where he communicated with fans and performed his solo tracks "Persona" and "Wild Flower."
The keyword for BTS' 10th-anniversary celebration was "Together." BTS celebrated the achievements of the past 10 years which was possible thanks to the togetherness of the seven BTS members and their fans ARMYs.
During the event, RM shared, "It feels like it was a long time ago when I trained with Yoongi (SUGA) hyung. I want to thank you guys for being us since middle school through high school and even when you became working adults." He added, "Around this time next year, Jin hyung will fill this spot. I don't know what will happen in the 15th anniversary or the 20th anniversary but we're always thinking of you guys. I'll work hard and will try to live happy lives with the members until the day we meet again at Wembley Stadium."
According to officials, the five remaining BTS members will complete their military enlistment, including the youngest members such as V and Jungkook, by the end of the year. The members will sequentially enlist after completing the remaining schedules such as SUGA's world tour and Jungkook's solo activities that will take place this year. The members are taking steps to return as a group as soon as possible just as they promised their fans.
Despite being eligible to delay their military enlistment due to their age, V and Jungkook have reportedly chosen to enlist sooner rather than later. This strategic decision is intended to align their discharge dates with the rest of their BTS bandmates. Their aim is to ensure the band can regroup and return to the stage as a full grup without a prolonged hiatus.