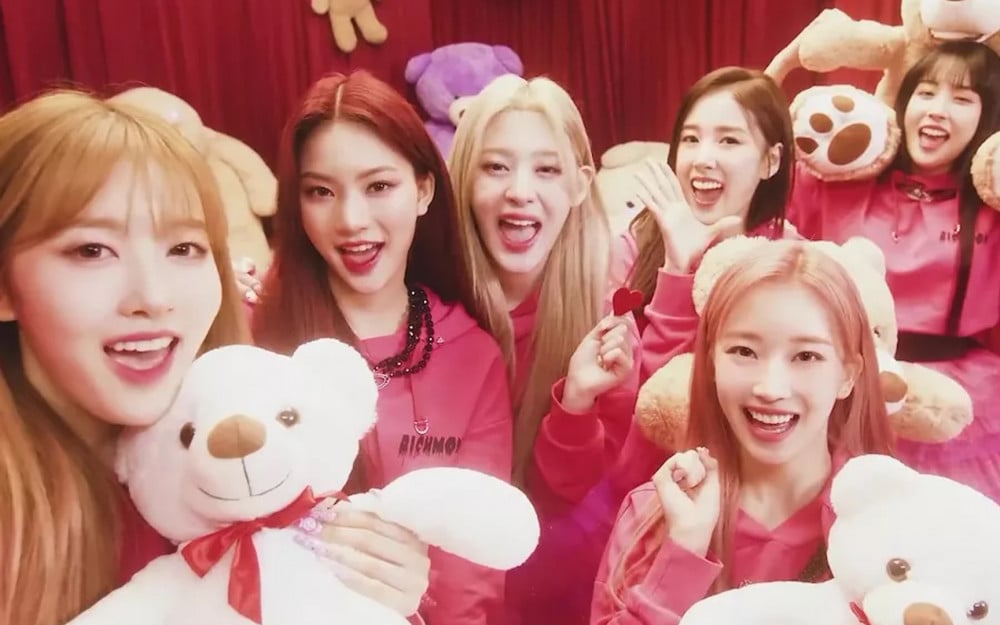 STAYC's latest release, "Teddy Bear," is receiving immense love from listeners as it continues to rise on the music charts in South Korea.
Usually, popular K-pop idols top the music charts during the first few days or weeks because that is the time when listeners and fans stream their new music the most. However, things are different for STAYC because their latest music often climbs up various music charts gradually and steadily.
STAYC made a comeback on February 14 with "Teddy Bear," but the song did not initially chart too high on music charts such as Melon. It has been about a month since its release, and "Teddy Bear" placed #1 on Melon's real-time music chart and also ranked second place on Melon's TOP 100.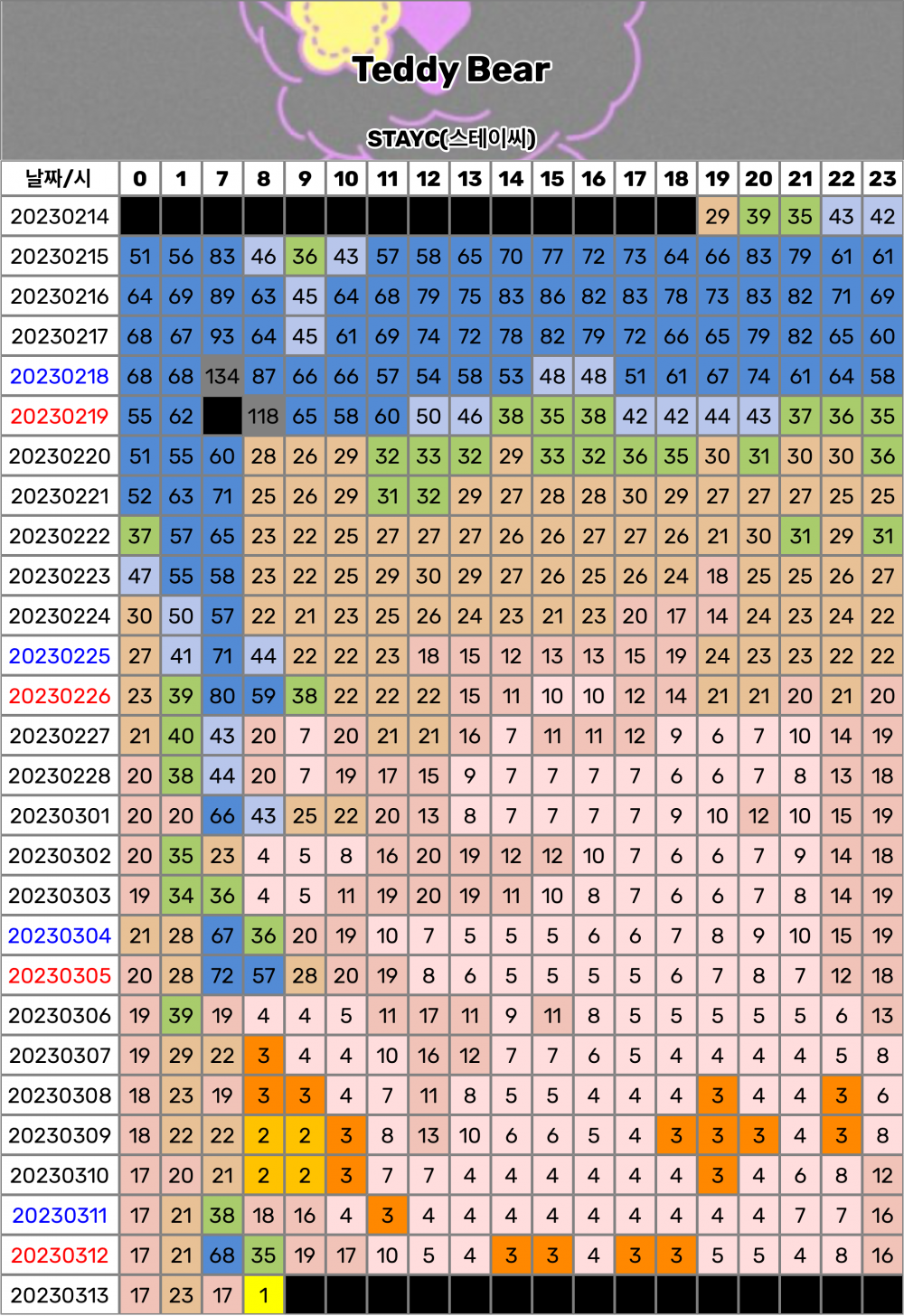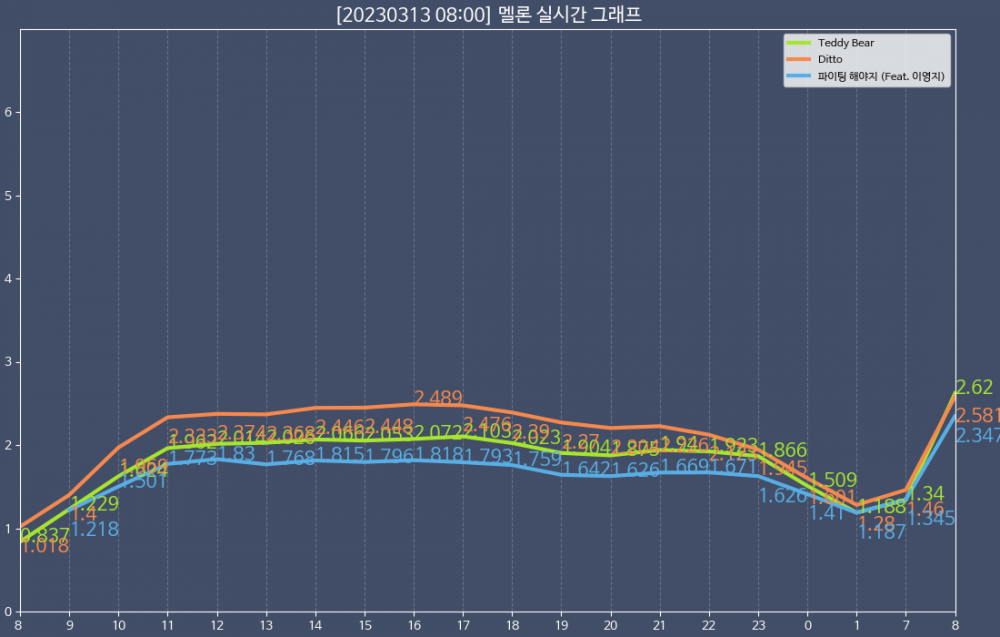 TOP 100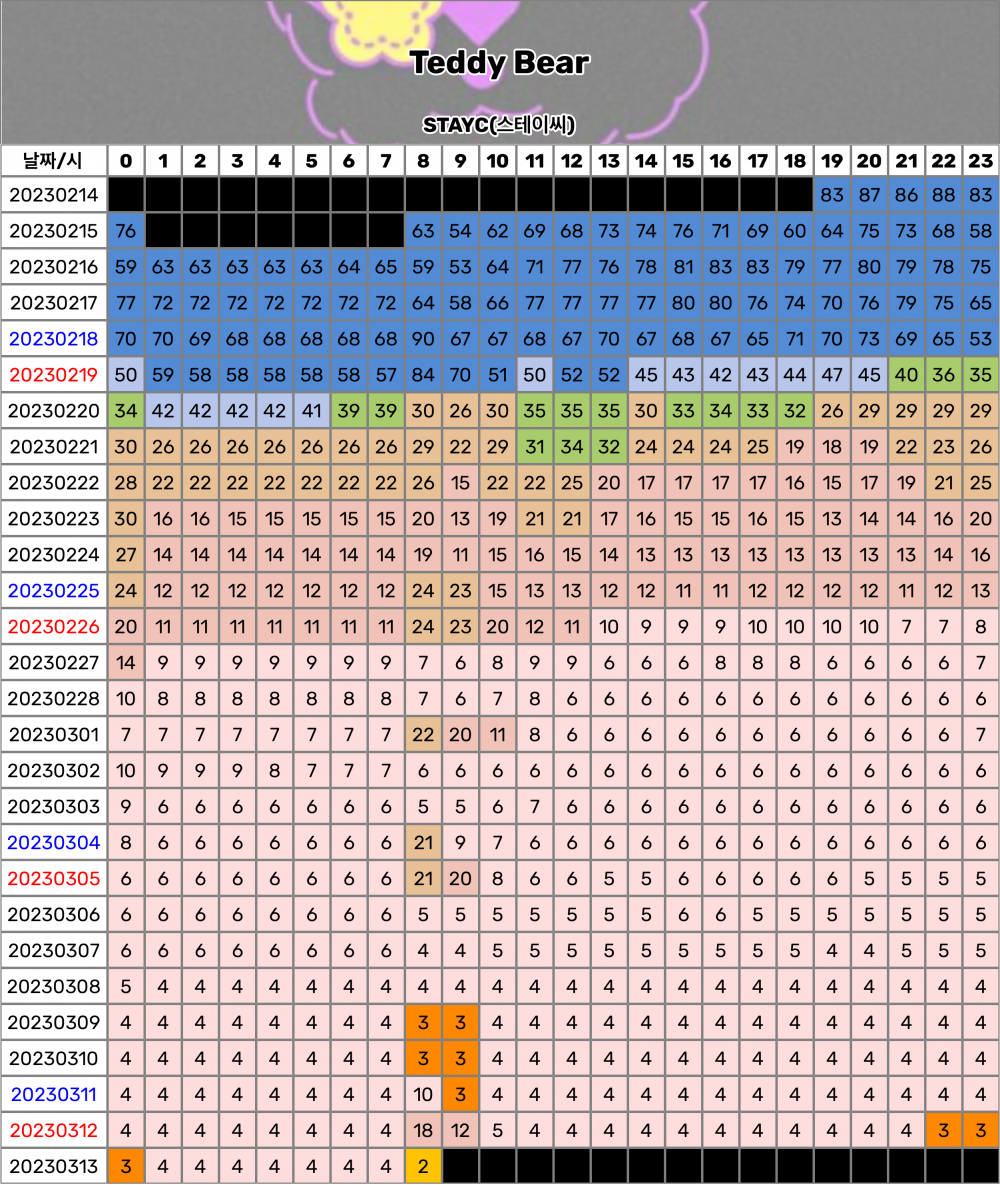 What's impressive is that the song steadily climbed up the charts.
K-pop fans and netizens were impressed and commented, "Wow, that's crazy," "Oh!! congrats congrats" "Wow, Daebak," "Hul," "This is so crazy but the song is really good," "Wow, it climbed up the chart a lot," "The song gets better the more you listen," "I really like the song after listening to the song a lot," "I'm so glad they are doing so well," and "The song is just too good."