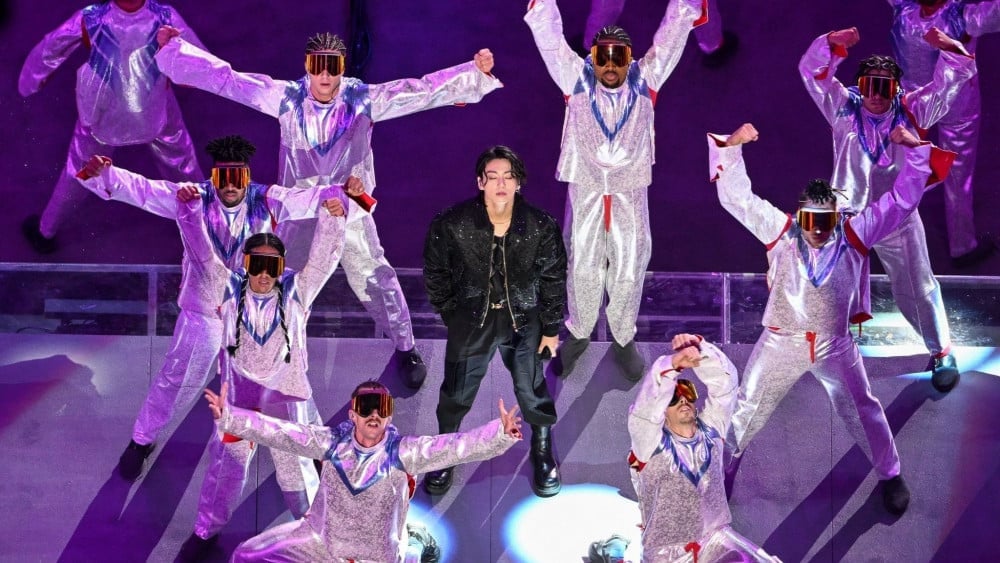 The 2022 FIFA World Cup has ended, and South Korea pulled off a spectacular performance in this year's tournament, making it to the Round of 16 for the first time in twelve years! Korea also miraculously made it past the group stage thanks to a thrilling last-minute dramatic goal from Hwang Hee-Chan, assisted by no other than Son Heung Min!

The World Cup is significant because the entire world can come together as one through just one sport, and this world cup has shown us that it truly was a great mixture of amazing cultures!
Korean culture was prominently displayed throughout the World Cup, and what better way to tell the story of Korea than through the globally renowned k-pop? K-pop was used numerous times throughout the tournament, and today, we'll be taking a look at the moments when k-pop truly stole the show during the World Cup! So let's explore when and where k-pop shined during this highly viewed tournament!
Opening Ceremony - BTS Jungkook performing "Dreamers"
While the entire song is English, this song is still considered a k-pop song as it was released by no other than worldwide famous BTS's Jungkook! The song "Dreamers" truly portrayed the stories of the teams participating in the World Cup, especially South Korea's, and the song continues to top the charts today! What a great representation of Korea during the World Cup!

YB Band - The Reds and Korea
Yoon Dohyun sang the legendary "Oh Pilseung Korea" back in 2002, and he returned twenty years later to release the official 2022 FIFA World Cup South Korea Cheer song! It was used heavily in Korean media, and it was sentimental when the late South Korean soccer player Yoo Sang Chul's AI-formulated voice made a special feature in this song.
Transfixion x Oh My Girl - The Shouts of Reds 2018
Flashback to four years ago, Transfixion and Oh My Girl sang the official 2018 FIFA World Cup South Korea cheer song. Though it was not the official anthem for this year's tournament, the city of Seoul played this song every time the South Korean team scored a goal during the street cheering event! It gets you all hyped up and instills a sense of nationalism!
Watch this full video to see "The Shouts of Reds 2018" played every time South Korea scored a goal!
BTS's "Idol" Played after South Korea Beats Portugal to Advance to Round of 16
When South Korea was able to pull off the win vs. Portugal for their ticket to the knockout stages, BTS's "Idol" echoed throughout Education City Stadium, allowing fans to listen to the wonderful song by BTS!
Street Dancing in Qatar to Cheer on Korea
Several dance squads showed up in Qatar in support of South Korea and did cover dances of their favorite k-pop artists like BLACKPINK. It was a way to proudly display Korean culture, and international fans were all interested, to say the least!
The 2022 FIFA World Cup in Qatar is one to remember for sure. It was a memorable world cup for the South Korean teams, and every game had its fun and thrilling aspect, and we're even happier that k-pop had its fair share during this competition as well. With k-pop growing even more, we're excited to see how k-pop will be used in the 2026 FIFA World Cup hosted in North America. Do you have any predictions? Do you also know any other way k-pop was used during the 2022 FIFA World Cup? Make sure to let us know in the comments below!