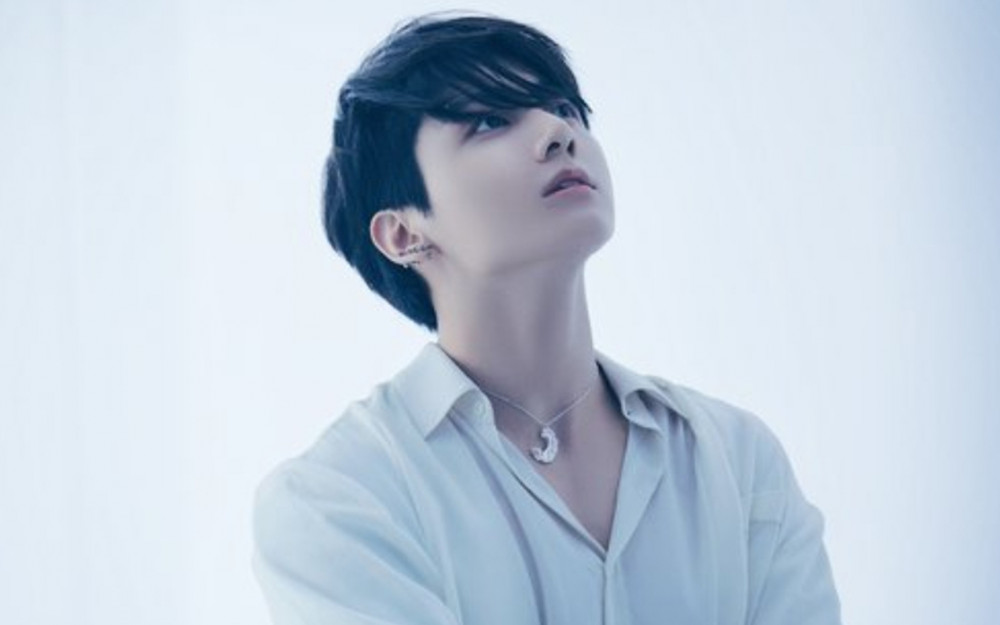 Korean netizens are once again proud as BTS's Jungkook has been named the sexiest man at age 25 on People Magazine's 'Sexy at every age.'

People Magazine released its ranking of the sexiest male celebrities from ages 18 to 70. The magazine chose one celebrity in each age who is seen as the sexiest of their age.
Many male celebrities such as Austin Butler, Hayden Christensen, Nick Jonas, and more have been chosen, and amidst the global stars, BTS's Jungkook was chosen to be the sexiest man at age 25.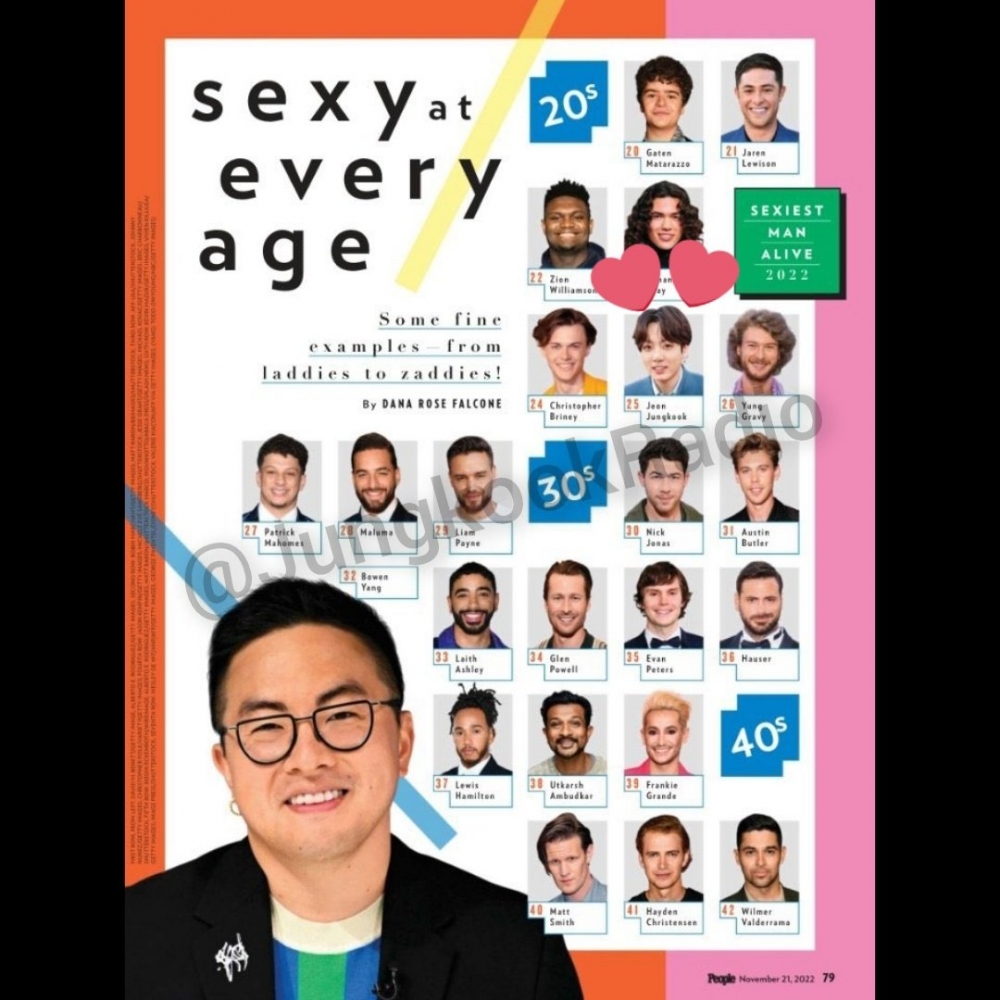 This is the second time Jungkook made the list of "the sexiest men" after he was chosen as one of the "Sexiest Man Alive" in 2020.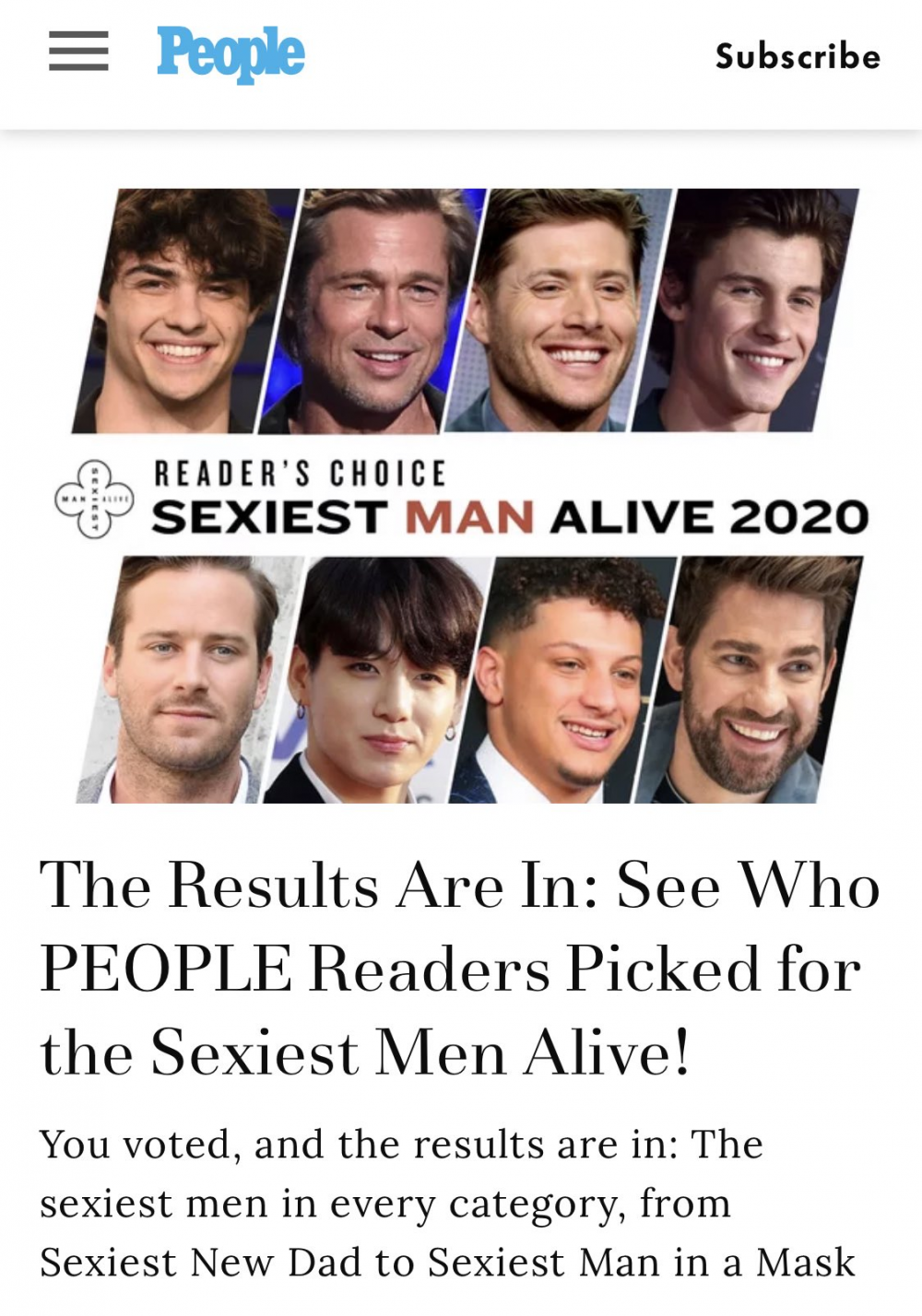 K-netizens were proud and impressed by how Jungkook has been recognized overseas and shared the excitement with one another.
Korean netizens commented, "Jungkook was recognized in the U.S. too, very impressive," "Jungkook is the epitome of sexy," "He's so sexy on stage but so cute off stage," "His face is cute like a rabbit but his body is so hot," "Americans recognize Jungkook's sexiness," "He deserves the title of the sexiest man for sure," and "So proud our Jungkook is on that list."