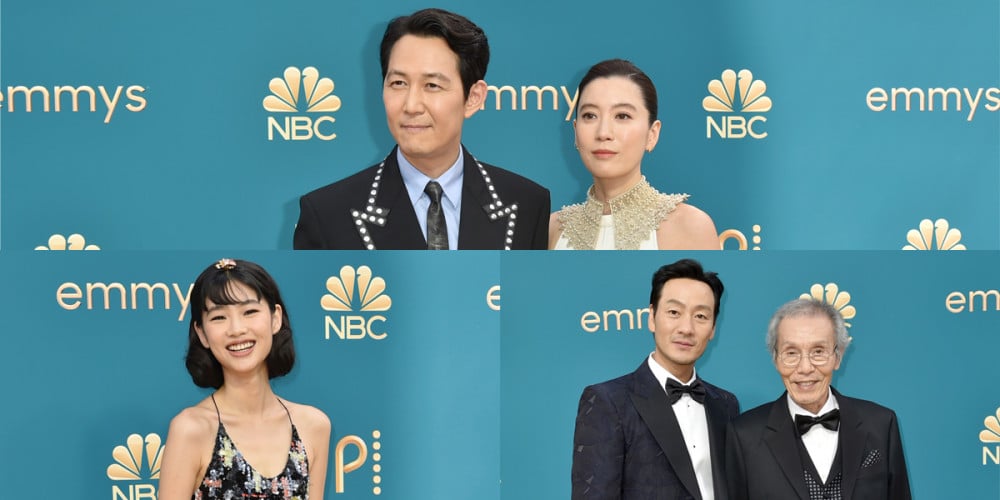 The crew of the hit Netflix-original series 'Squid Game' arrived in style at the red carpet event on September 12 (PDT) ahead of the '74th Primetime Emmy Awards' later this evening.
First, lead actor Lee Jung Jae appeared on the red carpet hand-in-hand with his girlfriend Lim Se Ryung, a stunning couple giving off chic, sophisticated vibes. Lee Jung Jae has been in a public relationship with Lim Se Ryung, well-known as the vice chairman of Daesang Corporation, since 2015. The couple previously made a public appearance together at the 'Cannes Film Festival' earlier this year.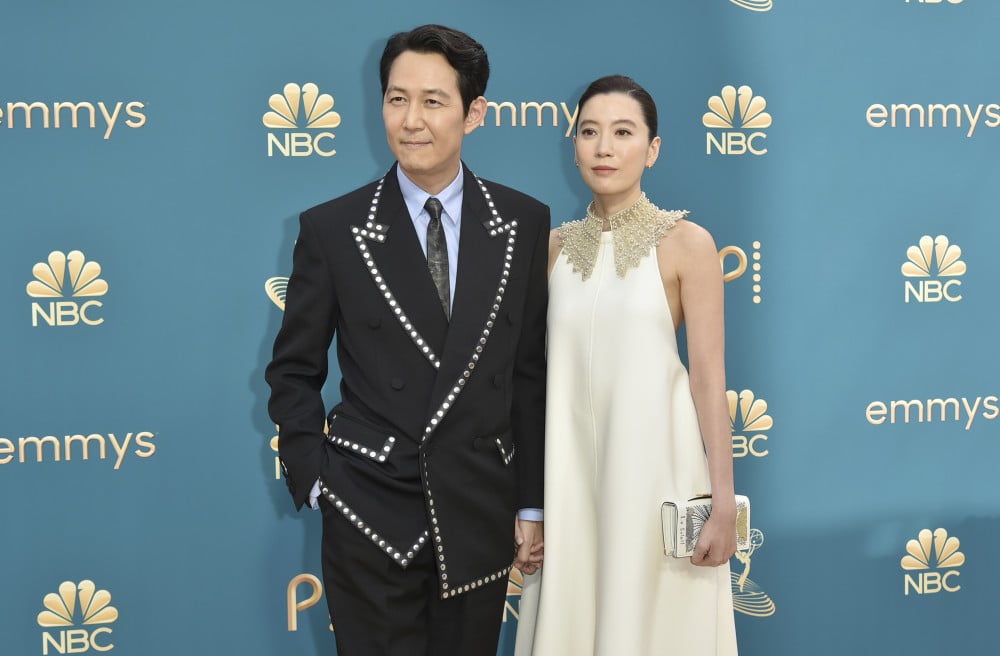 Next, Lee Jung Jae's 'Squid Game' co-stars Jung Ho Yeon, Park Hae Soo and Oh Young Soo also made their red carpet appearances with relaxed smiles, raising anticipation for potential victories at the ceremony tonight. In particular, model/actress Jung Ho Yeon garnered attention for pairing a traditional Korean hair piece with her luxury brand dress, impressing with her aura.
Finally, director Hwang Dong Hyuk joined the crew for a round of red carpet interviews ahead of the main ceremony, which is currently under way.
'Squid Game' is nominated for a total of 6 awards, including 'Outstanding Drama Series', 'Outstanding Director', 'Outstanding Writing', 'Outstanding Supporting Actor' (Park Hae Soo & Oh Young Soo), 'Outstanding Supporting Actress' (Jung Ho Yeon) and 'Outstanding Lead Actor' (Lee Jung Jae).