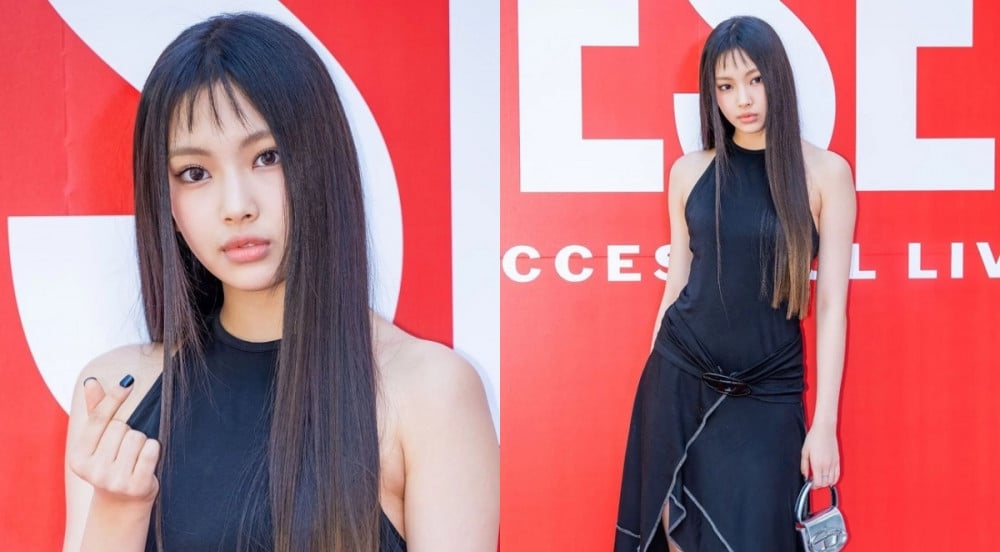 Newjeans' Hyein captivated with her mature beauty at the 'Diesel' pop-up event held in Korea.
On September 21, Newjeans' Hyein was seen attending the 'Diesel' pop-up event in Korea. Despite her young age of just 15 years old (Korean age), Hyein completedly surprised many with her mature and elegant beauty. In a stylish black sleeveless dress and pointed boots, Hyein completed her look with choppy-style bangs. Her fresh and chic look grabbed the attention of many netizens.
Check out Hyein's photos below!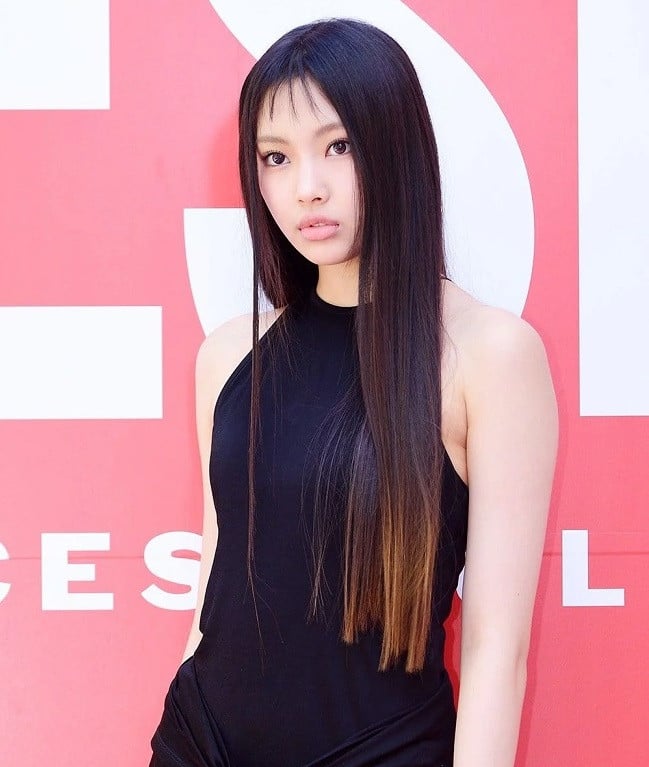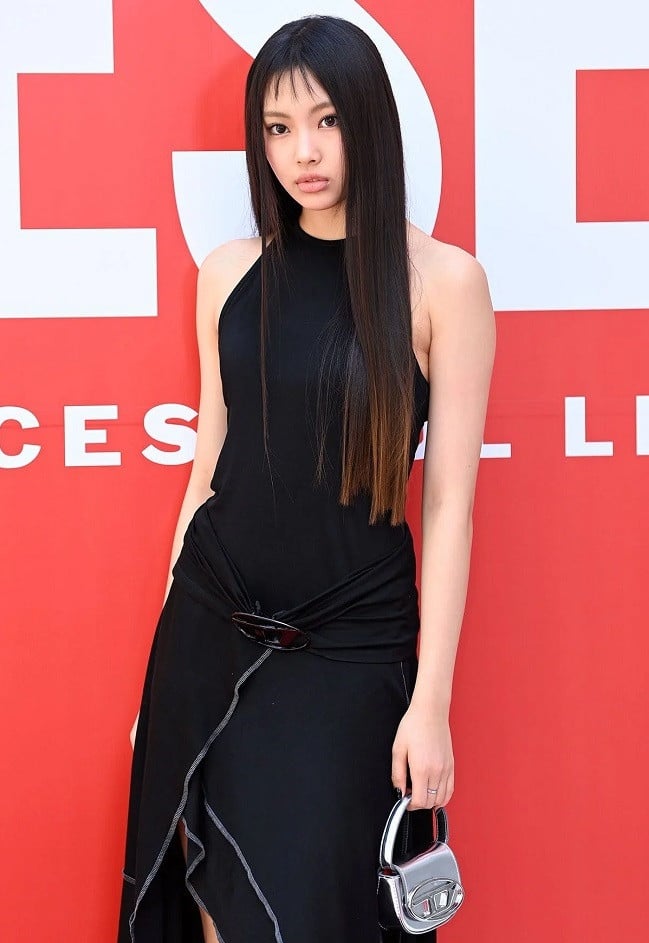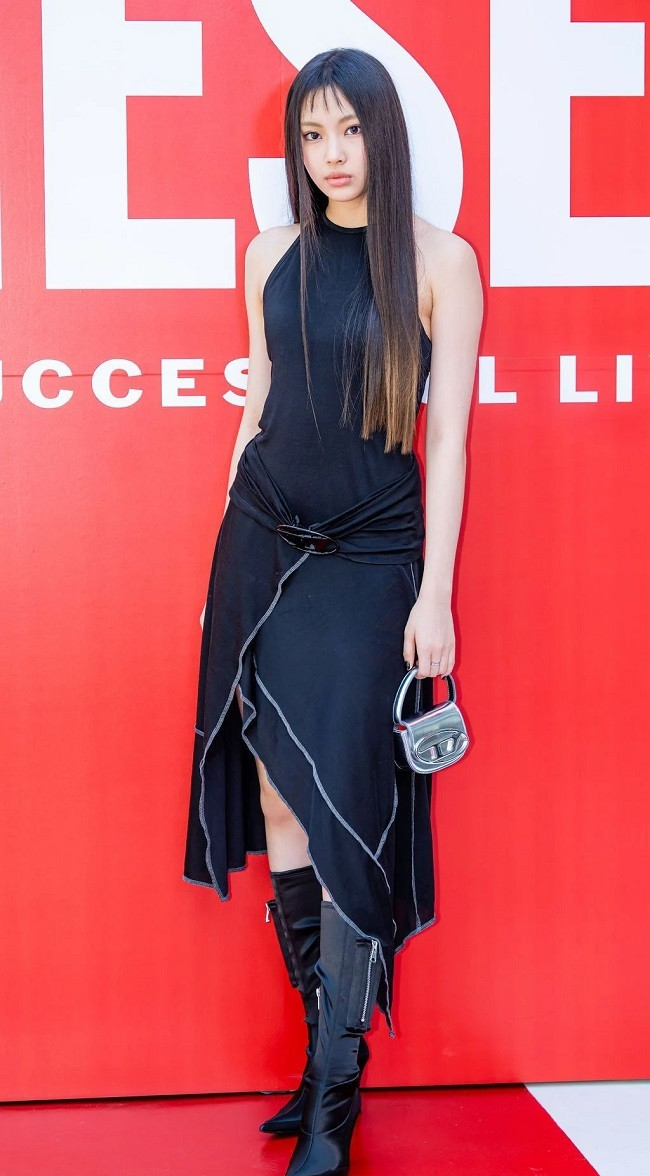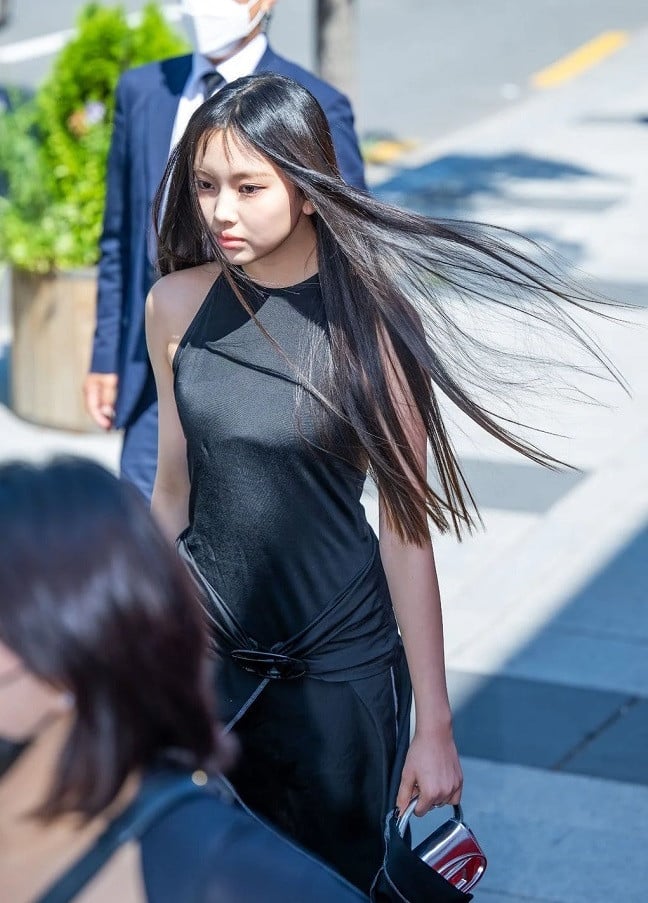 Netizens' comments included:
"Wow! How tall is she?"

"She just looks like a princess model."

"Wow, she's really charming."

"I know she's young, but she perfectly pulls off clothes so well."

"Omg, baby attended the event alone."

"Seriously so pretty."

"Her bangs are so weird, but she makes it look unique and charming."

"She is just a model...I can't tell she's actually so young."

"I would believe it if you told me she's 20 years old."

"How is she 15?"

"The baby is becoming more luxurious... Luxurious baby Hyein TTTT."