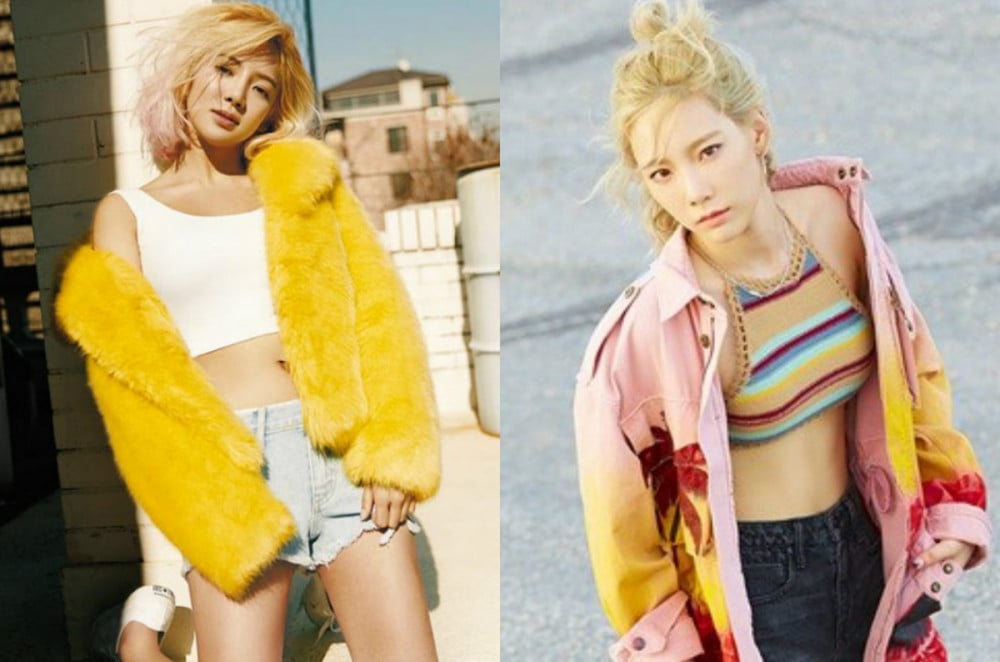 Girls' Generation's Taeyeon expressed shock over Hyoyeon's pants.

On the August 20th episode of 'Knowing Brothers', Hyoyeon's choice of fashion made the cast members laugh as Super Junior's Shindong said, "Why did Hyoyeon wear rags today?" Taeyeon then added, "Why are your pants like that?"

Hyoyeon responded, "It's a trend to make your legs look longer. I'm going to make my legs look longer." Shindong joked, "It does make your legs look longer, but I think your mom would get mad at you at home for wearing them."

What do you think of Hyoyeon's pants?