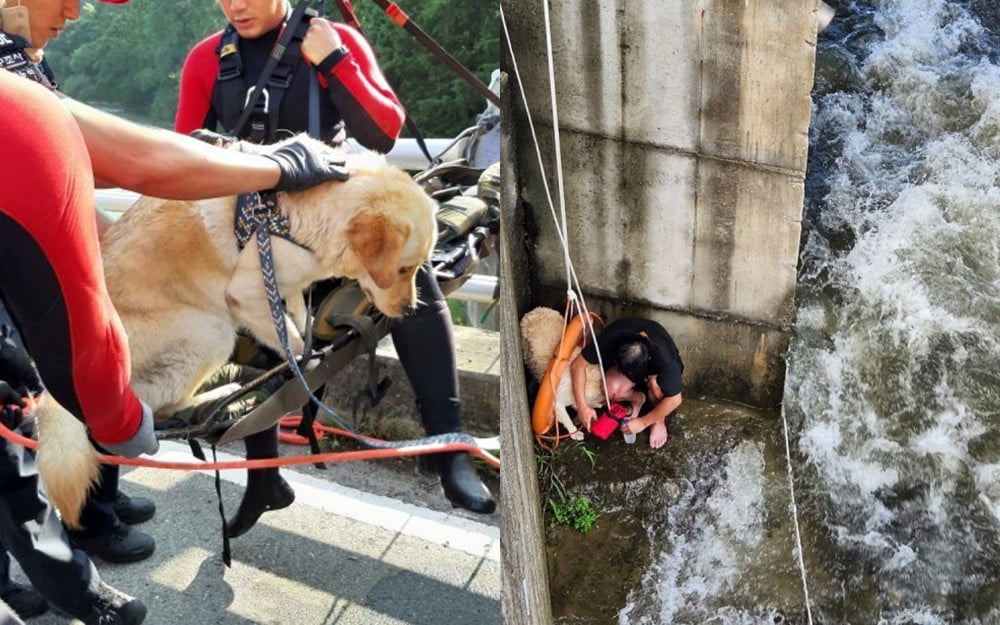 A man in his 40s was rescued by a 119 Civil Water Rescue Team after being washed away in a strong water current while trying to save his drowning dog.
According to an August 4 statement by the fire department, a man was swept away by a torrent while trying to rescue his drowning dog from the waterside of Yongso Bridge, Yongmun-myeon, Yangpyeong-gun, at around 4:27 pm on August 3.

A 119 Civil Water Rescue Team, which consists of village residents, passed by and found the man. The rescue team rescued the man and his dog by leading them to a safe area under the pier of Yongso Bridge using an emergency rope and a rescue tube.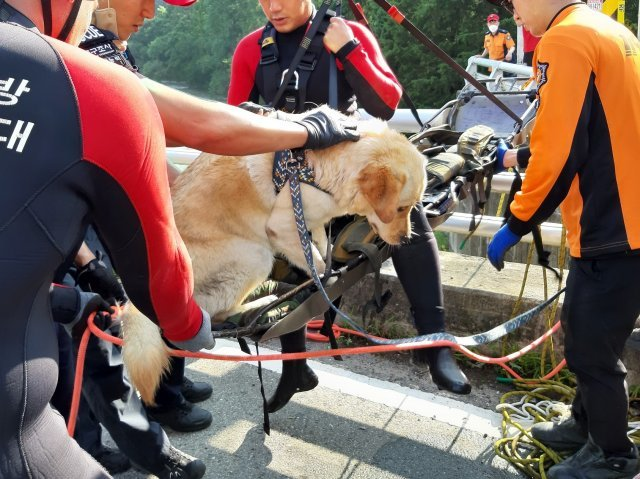 After a while, the Yangpyeong Fire Department personnel arrived, using stretchers and cranes to lift the man and his dog over the pier. After being rescued, the man and his dog were without any major injuries and were handed over to medical emergency services.
Yangpyeong Fire Chief Go Young Joo said, "The quick action of the Civil Water Rescue Team was able to prevent casualties. In the future, we will do our best to ensure that we take responsibility for the safety of the citizens who are on vacation in the area."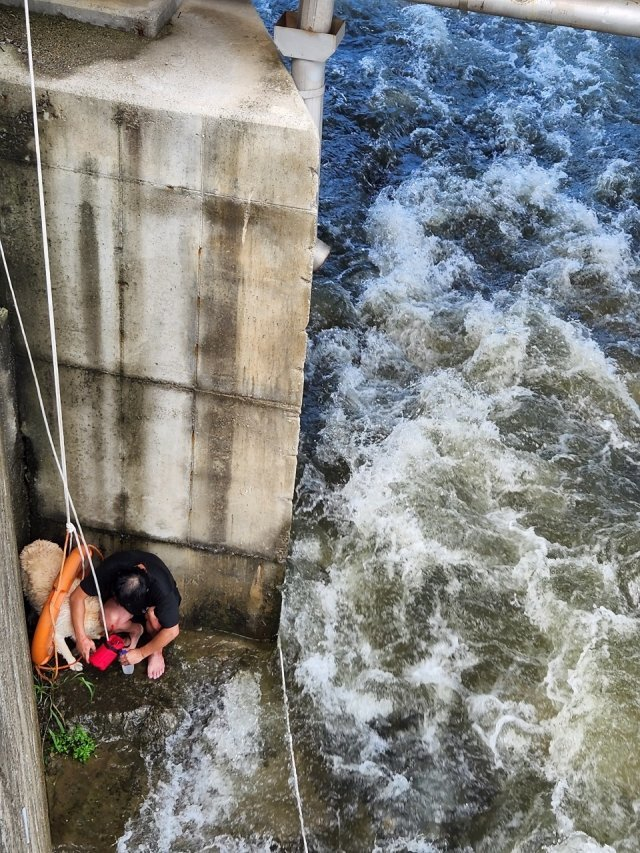 The rescue team advised, "if you find a drowning person, do not jump directly into the water. But instead, rescue them using a pole nearby or life-saving equipment." Lim Hyeon Joon, a rescue worker at the Gapyeong Fire Station, said, "Because drowning people have a habit of trying to grab onto anything around them, two people can drown together since the drowning individual can pull on the rescuer by grabbing their arms or feet, so be careful. It is best to use a pole or equipment such as a rescue tube, emergency rope, and a life jacket in the lifesaving box to rescue them. It is also important to report immediately."