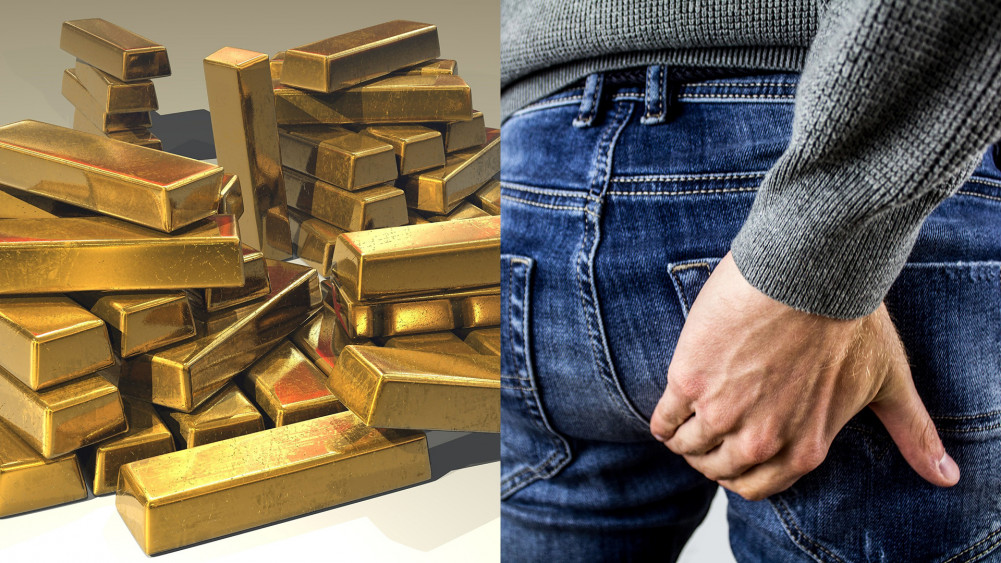 A man in his 50s was charged with smuggling gold bars to and from China by hiding them in certain parts of his body. He was sentenced to pay 3 billion KRW (2.3 million USD) of additional collection fees on top of his fines.

On June 13th, Judge Oh Gi Doo of the Incheon District Court announced that he had sentenced a 53-year-old man accused of violating the Customs Act to one year and six months in prison, two years of probation, a fine of 62 million KRW (~48,005 USD), and ordered him to pay 2.995 million KRW of additional collection fees.

'A' entered the Incheon International Airport from China and secretly put the gold bar into his anus to smuggle it into Korea 46 times from September 3, 2015, to January 14, 2017. He was charged with smuggling 230 square-shaped gold bars (46 kgs in total) worth 2.1938 billion KRW (~1.7 million USD).

He was is also charged with smuggling 45 gold bars (9 kg in total) worth 451.9 million KRW (349,939 USD) over nine times while departing for China from Incheon International Airport from July 19, 2017, to February 13, 2017, in the same way.

It was found that he committed the crime after receiving an offer from 'B,' who is in charge of recruiting a transporter for a gold smuggling organization. A was told that he would be paid 400,000 KRW for labor every time he transported gold ingots.

'A' also personally recruited other transporters and conspired to use them to transport gold bars.

'C' was also recruited by 'A' and was told, "If you transport gold bars without reporting them, we will pay for the labor." Therefore, C joined in on the smuggling and departed from Incheon International Airport for China from February 20, 2018, to June 4, 2018, carrying a total of 25 gold bars (total of 5 kg) worth 250.6 million KRW (~194,057.47 USD) in a span of five times.

In the same way, 'D' also secretly smuggled ten gold bars worth 98.96 million KRW (~76,631.79 USD) twice on June 4 and 21, 2018.

The court said, "The defendants had smuggled gold bars worth up to 3 billion KRW in and out of the country," the court added, "However, we took into account the fact that the defendant has no criminal history other than being fined with 1 million KRW for a traffic violation in 2007."