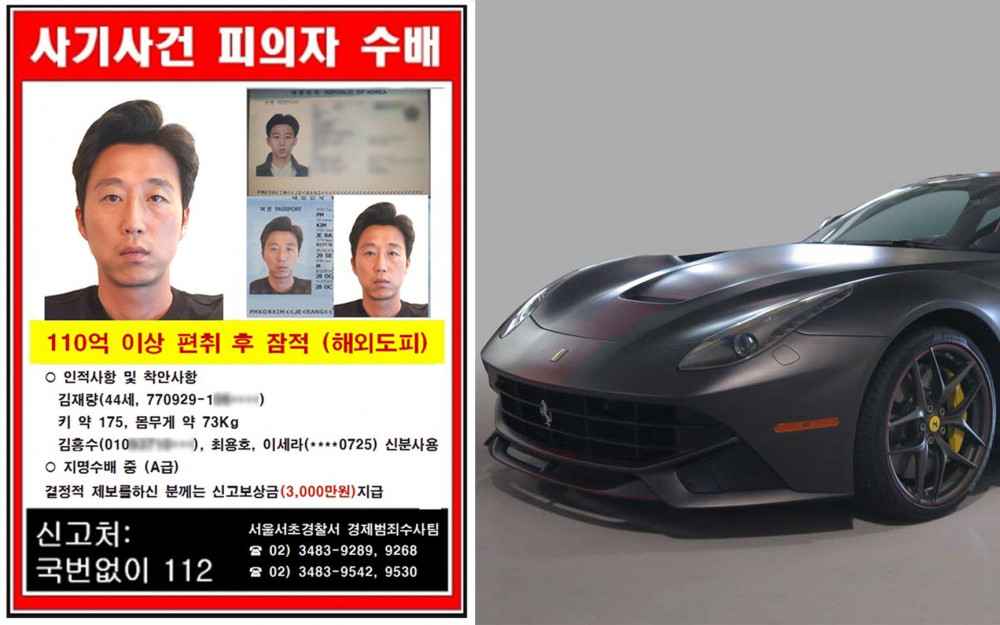 Kim Jae Ryang, a con artist who scammed people for 11 Billion KRW (8.8 Million USD), was caught after 12 years on the run.

On May 25th, the YouTube channel 'Detective Caracula' reported that con artist Kim Jae Ryang was summoned and arrested.
He was also the CEO of Sonic Motors. Sonic Motors not only imported expensive supercars but also operated a repair shop.


His main clients ranged from conglomerate cooperation heirs to celebrities. The fact that he was born into a wealthy family as a child also contributed to his connections, and his business prospered day by day.

However, he himself was scammed while trying to sell a vehicle to a market in Dubai and lost about 30-40 billion KRW (24 million USD to 32 million USD). Because he was not able to amend the losses, he decided to scam people as well.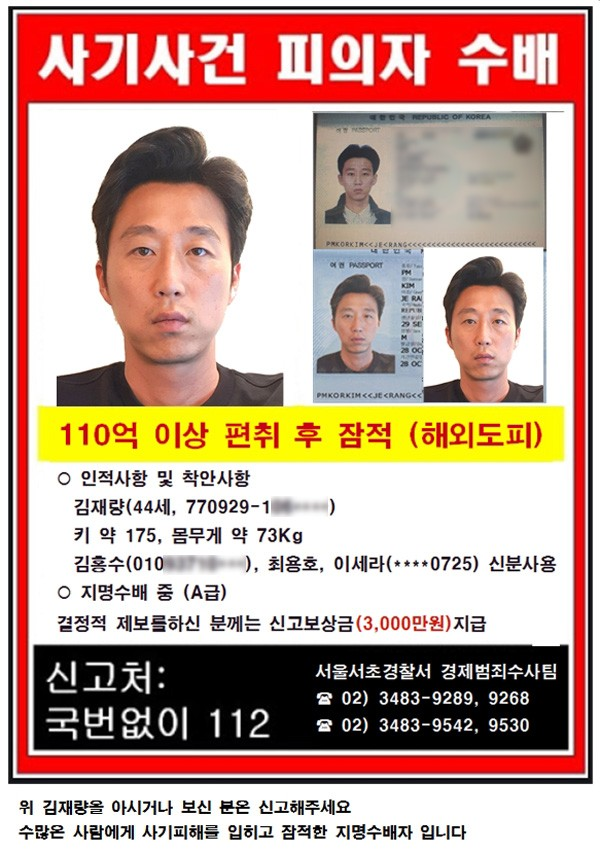 In 2010, Kim Jae Ryang sold the same supercar to several of his acquaintances. He even sold a car that a celebrity had left at his shop for repair.

Afterwards, he took the scammed money totaling 11 Billion KRW and fled to Kenya. He purchased a fake identity in China and lived as a completely different person under this fake identity. Using the money he stole, Kim Jae Ryang had succeeded in Kenya. His local Kenyan business boomed, and he formed relationships with high-ranking ministers and politicians in Kenya and lived a very luxurious life. YouTuber 'Detective Caracula' is a person who tries to track con artists related to car scams and bring them to justice. The YouTuber pursued Kim Jae Ryang for years through various leads.
YouTube channel 'Detective Caracula' explained, "Through persistent tracking, we confirmed that Mr. Kim was hiding in Kenya, and we revealed that fact to the whole world through a video."
The YouTube channel continued to elaborate, "The Ministry of Foreign Affairs officials, Interpol, the National Police Agency's foreign affairs bureau, and Carracula worked together passionately and put all their efforts into the forced extradition of Kim Jae Ryang and brought him back to Korea. In the end, the hard work produced valuable results."