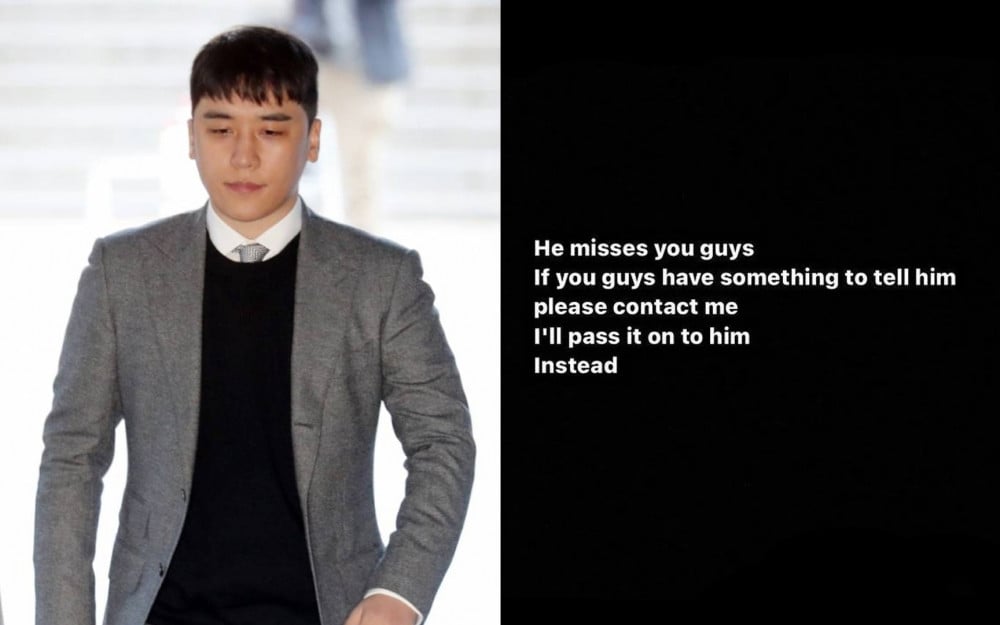 On April 19, Seungri's sister 'A' posted on her Instagram story asking her brother's fans to leave a message for the former singer.
She wrote, "He misses you guys. If you guys have something to tell him, please contact him. I'll pass it on to him instead." Seungri's sister wrote the message in English and directed the message to his overseas fans.
Therefore, Korean netizens are saying that Seungri's sister deliberately wrote the message in English because she knows he no longer has fans in Korea after the controversial 'Burning Sun' incident.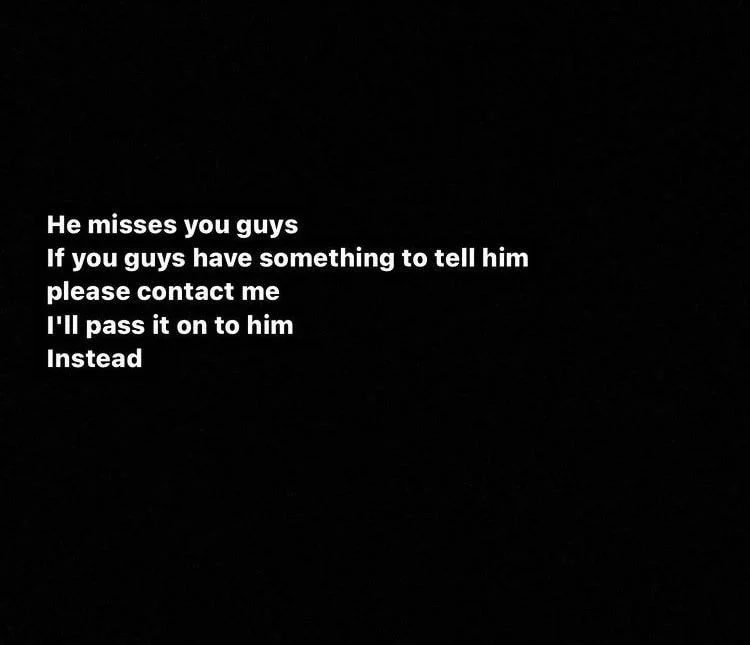 Many Korean netizens are saying both Seungri and his sister are shameless for continuing to ask to support the former idol.

Netizens commented, "She's so shameless," "He doesn't deserve to miss his fans," "So crazy," "She's so shameless. She knows he doesn't have fans in Korea anymore so she's directing the message to the overseas fans," "Wow, we don't care how he is," "Isn't Seungri in prison?" "Aren't they both ashamed?" and "After all the crimes he committed, he should stay in jail longer."

Meanwhile, the former Big Bang member is currently serving one year and six months for nine criminal charges, including embezzlement, violation of food sanitation laws, sexual assault, illegal camera filming, solicitation of prostitution, habitual illegal gambling, illegal foreign monetary transfer, assault, and more.