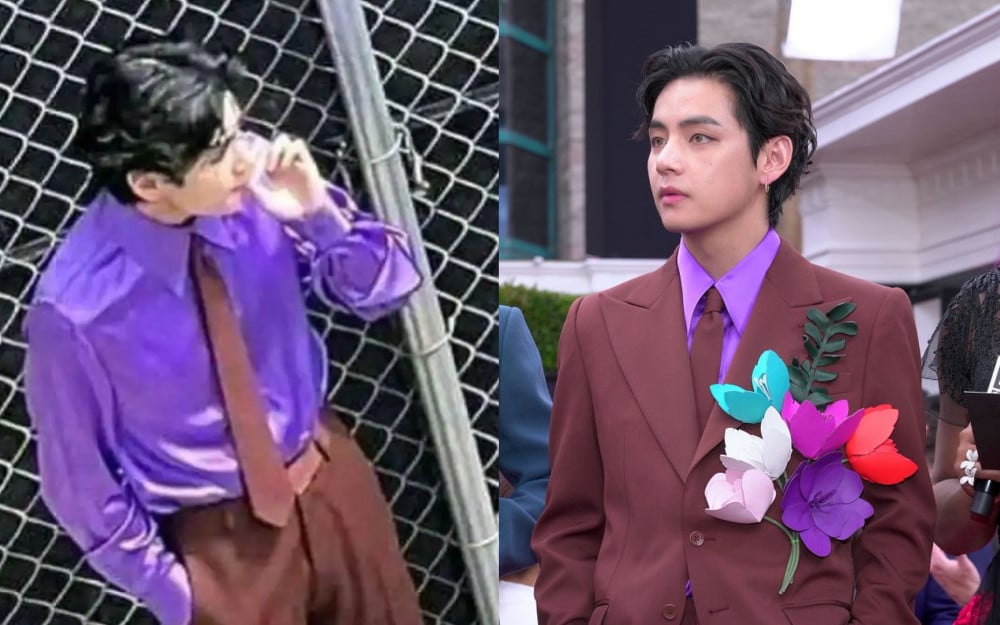 On April 3rd, the 64th Annual Grammy Awards took place in Las Vegas, and BTS members showed up looking stunning as ever and received a standing ovation for their performance at the event.
However, rather than their performance receiving attention, photos of V smoking backstage caught the attention of netizens all across the globe. Many fans were upset as the photos were taken without permission, and V became the hot topic of discussion as the photos of him smoking continued to garner attention.
Korean netizens also took part in the discussion as many had different views on this. There were many fans and netizens who actually stated it doesn't matter if V smokes since he is a grown man.
Netizens commented, "Well who cares, he's an adult," "Is there a law that says celebrities can't smoke? Also, he's an adult. So what if he smokes?" "V is 28 now. Those who are going to say something about him smoking need to be quiet," "Whatever, he's an adult," "He looks so sexy smoking actually," and "Who cares if he smokes, he's not even underaged or anything."
However, there were some fans who worried about his health, saying, "I mean he can smoke since he's an adult, but he's also a singer, breathing and his lungs are important for his job," "He must have been really stressed about something to pick up smoking," and "It's not about smoking, I'm just worried about his health."