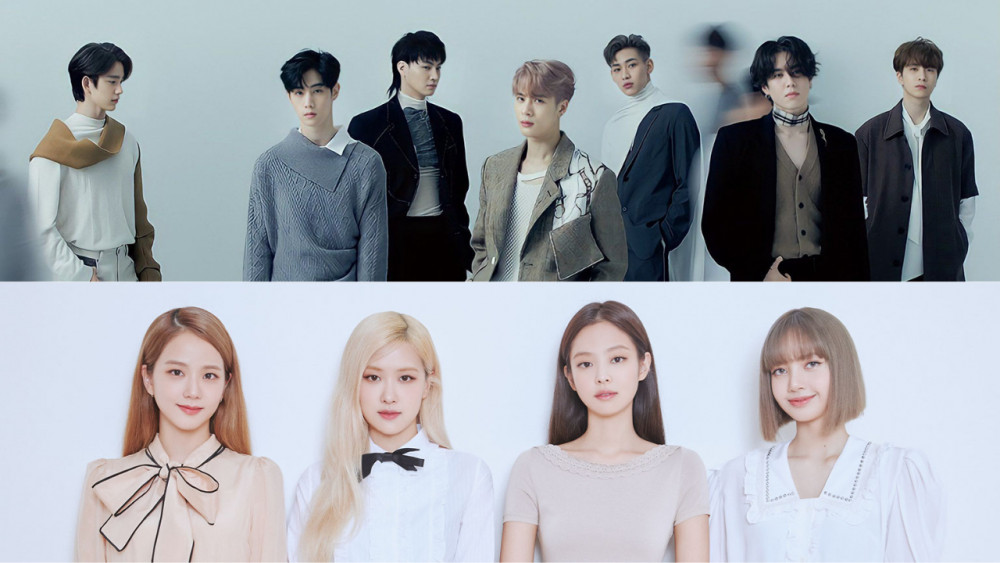 The K-Pop industry is too cut-throat for easy survival. Most of the time, it is rather heartbreaking to see it crush an artist's dreams until they can prove themselves either by international recognition, chart-topping hits, or overwhelming numbers popularity, or other such measures. Some of the biggest K-Pop acts we know today also had to face such adversity and even disrespect at one point in time. One of the biggest instances of such a thing has to be when broadcasting channels interrupt artists in the middle of their performance, make abrupt changes to their backing track, or simply cut their performance off.
Here are 5 times K-Pop groups faced such interruptions on stage.
During their performance of 'Forever Young' at the 27th Lotte Duty-Free Family Festival 2018, BLACKPINK was stopped right in the middle of their performance when an employee ran up to the front of the stage, signaled for the music to be stopped, and ushered the members backstage. The members didn't return to perform a second time as Jennie had other activities scheduled. It was later revealed that the performance was interrupted due to safety issues.
One of the most disrespectful incidents in the history of K-Pop was when BTS were removed from the lineup of performing artists at the Busan One Asia Festival 2016 for fans watching the live broadcast. They were notified that BTS would not appear due to certain circumstances. However, the group performed at the very end of the festival, with half the lights on but with ARMY cheering louder than ever. BTS' performance was not broadcast.
Despite gaining legendary status in K-Pop, APINK was often mistreated on variety shows and music broadcasts. Their performance of 'Eung Eung' at the 2019 KBS Song Festival was abruptly cut off without letting them finish and what's more is that prior to the performance, they weren't given a slot for rehearsal, and their waiting room didn't even have a heater! The members later shared their disappointment with fans through their SNS.
Not only was Kim Jae Hwan's performance cut short during MBC Gayo 2019, but what made fans feel even worse was when he bowed and apologized for the same, whereas MC Jang Sung Kyu played it off by calling it the "charm" of a live broadcast. Even though he apologized for the indifferent remark, fans were still sorely disappointed.
Performances are not always interrupted by the authorities. In some cases, it might even be the fans. During GOT7's performance of 'Hard Carry' at the 2017 SGC (Seoul Girls Collection) SUPER LIVE IN SEOUL, the members were so worried about the safety of fans who were pushing forward that the staff decided to cut off the music and control the situation before moving forward. Youngjae came out moments later to ask the audience to move back a little.