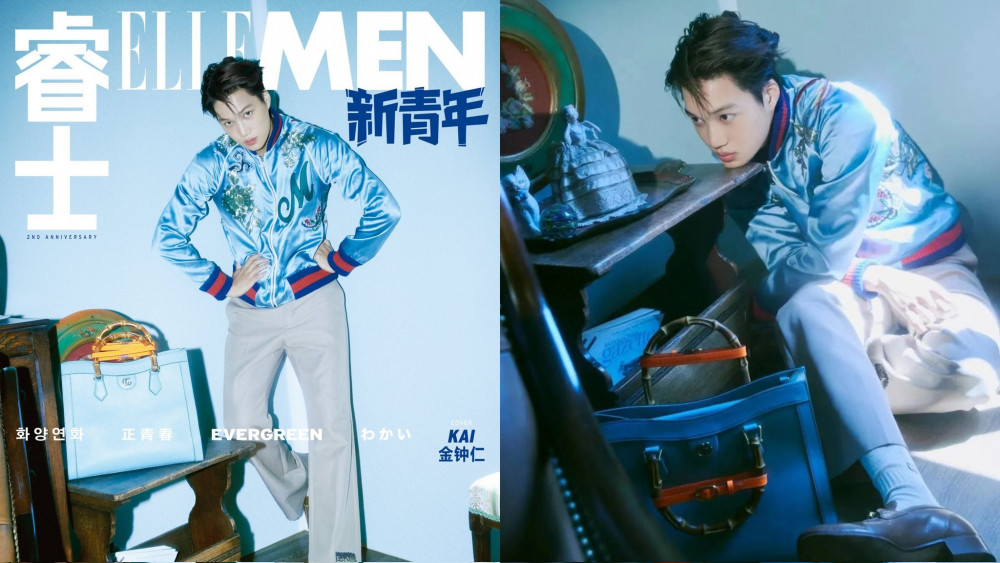 Magazine issues are not complete without KAI on them.
ELLEMEN Fresh China celebrates their 2nd Anniversary with a blast. They announced that the reigning 'Gucci Global Ambassador' for years, KAI, was chosen as their Korean Representative to be on the cover for their October 2021 magazine issue.
KAI was chosen to be on ELLEMEN Fresh China Anniversary issue as a representative of South Korea to "redefine youth."
On September 14, ELLEMEN FRESH CHINA posted an update with KAI with a caption of adoration:
"Anniversary cover figure revealed! Learned dance at 8, 9 years as an idol, almost 10 years of debut, from a trainee to the all-rounded celebrity he is, as an idol, Kai's youth is a collection of memories created with fans. At this point, he is an idol who focuses on inner peace and independent spirit, using his own efforts and philosophy of happiness to look forward to becoming an 'evergreen celebrity', writing the promise of a next 10 years with fans. #KAIDomesticFirst"
Further to that, fans celebrated and mentioned that KAI was always chosen to be on the magazine covers of the anniversary special issues, and this magazine marks KAI's first-ever cover issue in China.
On the other hand, KAI adorably greets ELLEMEN with a big smile a happy anniversary on their Weibo update.
"Congratulations on your 2nd anniversary! Hope to meet you more often~."

More stunning photos of KAI were revealed on an Instagram update of ELLEMEN Fresh China, captioning with "Cover Story of ELLEMEN FRESH'S 2nd Anniversary issue 2021. KAI"



Congratulations to KAI, the Global Fashion Icon, for this new milestone! KAI is not just acing in the music but as well as in the Fashion Industry.