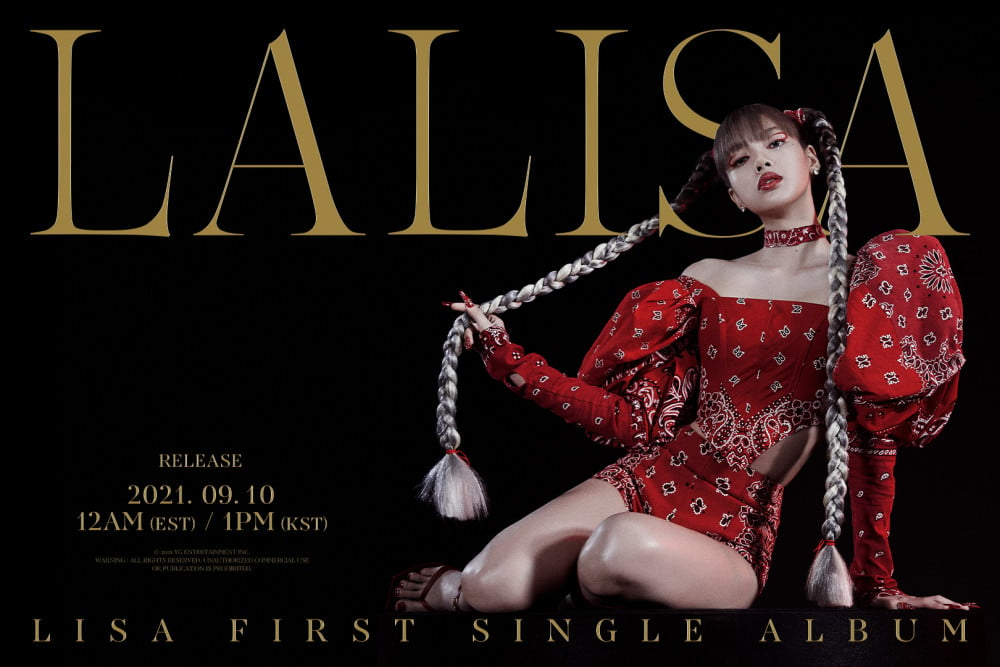 On August 23 and 26, LISA's teaser poster for her first single album "LALISA" was unveiled. Also dropped the pre-order notice on the same day.
Lisa has surpassed 100,000 pre-order copies in just a span of 27 hours on Ktown4U, making her the fastest K-pop female artist to do so in Ktown4U's history. Lisa's album "LALISA" is also the fastest female act to surpass 50,000, 60,000, 70,000 , 80,000 and 90,000 pre-orders on Ktown4U.
Lisa's "LALISA" album surpassed more than 96,000 pre-orders in 24 hours on Ktown4U, making her the first and only female act to surpass this mark in just 24 hours. Lisa also broke the most sold album for the first 24 hours of pre-order by a female K-pop group/idol on Ktown4U in just 16 hours.
Her achievement makes it even more impressive since this record is only based on one site, Ktown4U.
Lisa's first single album will be released on September 10, 2021, at 1 PM KST.
Lisa is currently trending worldwide. Fans are congratulating her on this milestone.
Congratulations, Lisa!