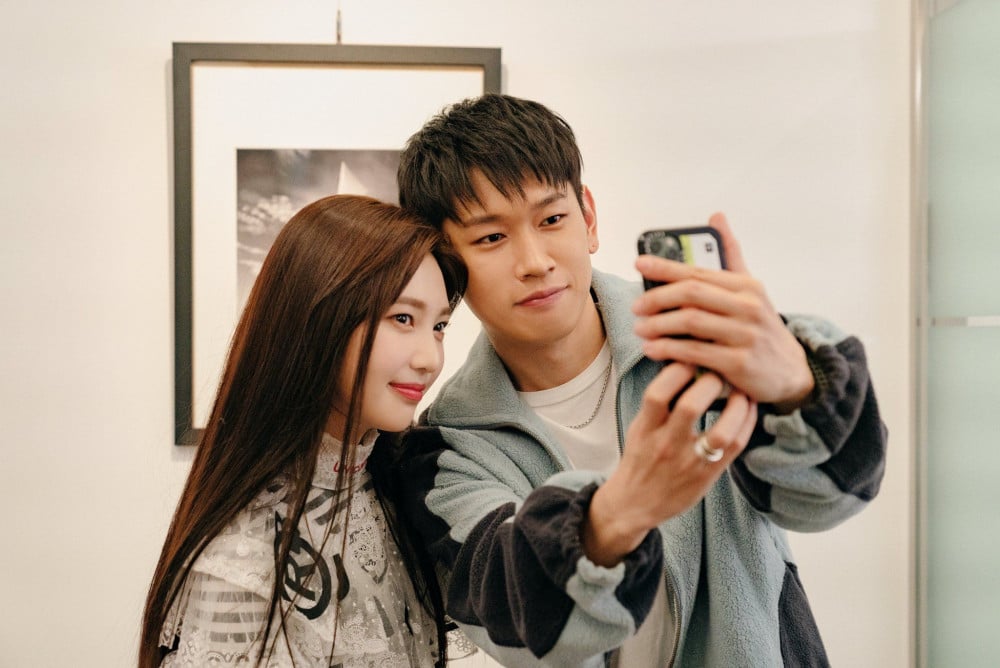 Red Velvet's Joy and Crush's dog walk date pictures were revealed.

Earlier today, the two officially confirmed their relationship. Shortly after the news went out, the media outlet Sports Chosun exclusively reported dog walk date pictures of the new couple. As previously reported, Joy and Crush got closer sharing their love for dogs as dog owners.
According to the report, Joy and Crush met at the apartment complex in Yongsan, Seoul with their dogs. In the revealed pictures, they are seen wearing matching hats as a couple.