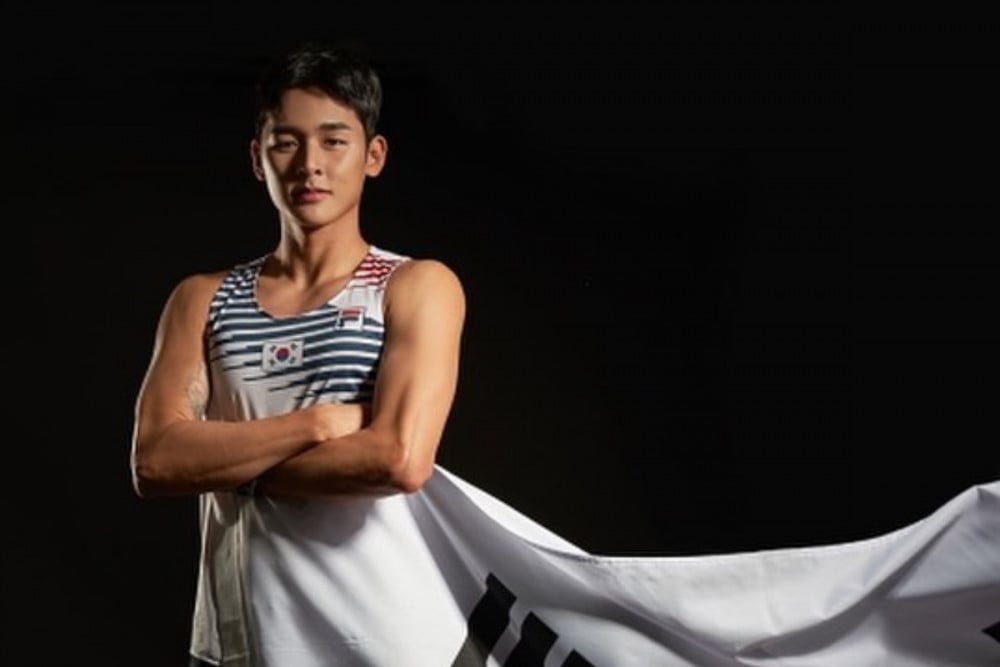 In the '2020 Tokyo Olympics' 'Modern Pentathlon' that was concluded on August 7, Korean athlete Jeon Woong-tae came in third, winning Korea their first ever medal in this event.
The 'Modern Pentathlon' is an all-round sports event where the athlete has to complete swimming, fencing, horseback riding, track and field and shooting all by themselves. Scoring a total of 1,470 points in the five events, and coming in third place, Woong-tae proved his athleticism in a broad range of sports.
While he has showcased various outfits according to the various events he took part in, netizens recently found his lifestyle photos, and his dress sense is shaking everyone's heart.
Though his dress sense is similar to those in their 20s, netizens commented that his wide shoulders and toned body makes his styling stand out even more. Some netizens also say, "He knows how to style himself," "Though his competition outfits are cool, his outfits in his lifestyle photos are even nicer."
Check out some of these photos below!