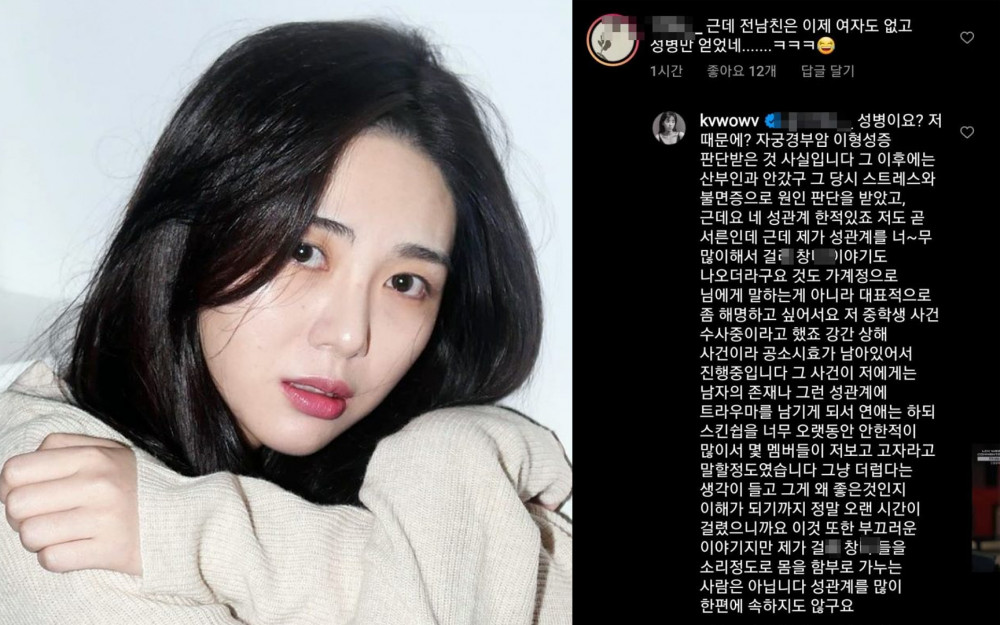 Many netizens are worried about former AOA member Mina's mental health. Recently, Mina had been at the center of attention and controversies once again after revealing a photo of her now ex-boyfriend.
As soon as she revealed his photos, she became the center of a controversy as one netizen stepped forward to claim that the former AOA member stole her friend's boyfriend. Mina continued to deny and defend herself from the cheating accusations; however, her recent live broadcast added fume to the flames.
This controversy heightened further when the former AOA member logged onto a love broadcast and stated that one of the AOA members enjoyed having sexual intercourse. During the controversy, Mina had become angered by netizens' remarks directed at her that led to her speaking even about her sex life on her social media.
One netizen left a comment on Mina's social media stating, "Your ex-boyfriend doesn't even a girl anymore. All he has left is STDs...lol." Mina soon replied in anger, replying to that netizen saying, "STD? Because of me? It is true that I have been diagnosed with cervical cancer before. I haven't been to the gynecologist since. It was revealed that insomnia and stress were the cause of it."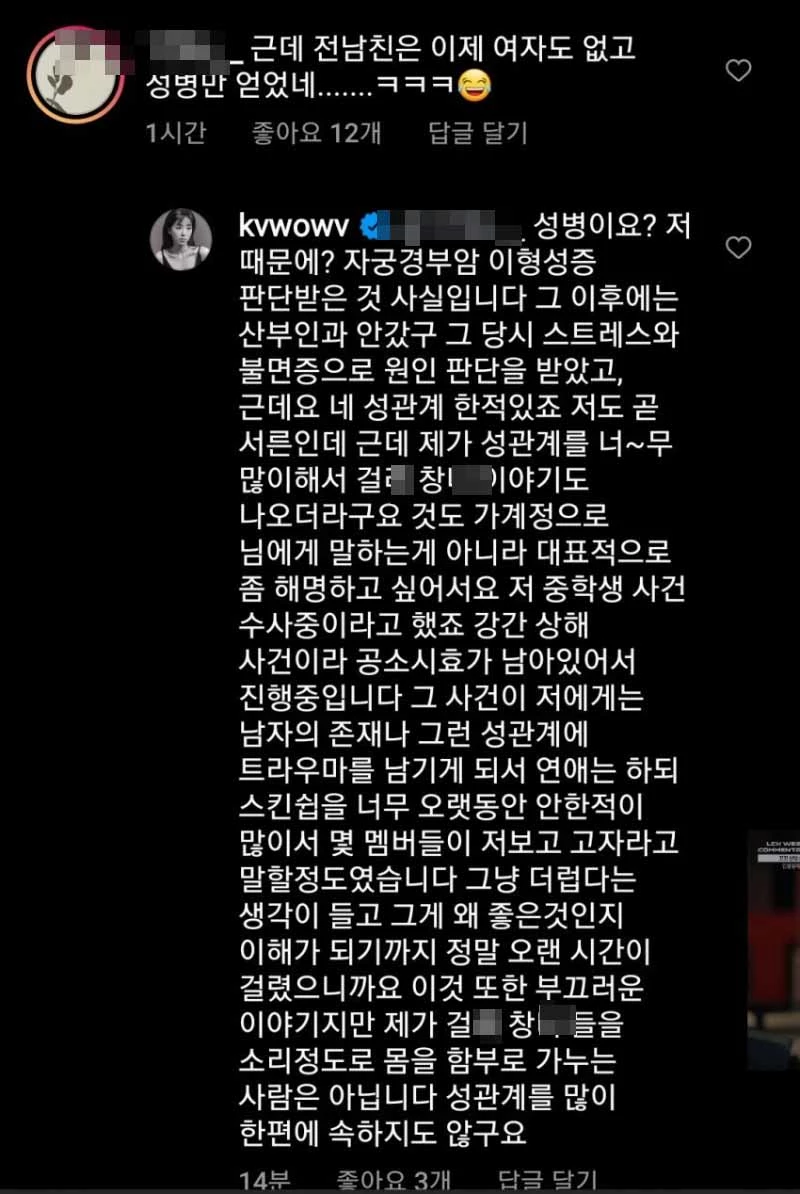 She continued to explain, "But yeah, I did have sex. Of course, I'm almost 30 now. But there are people who say that I'm a rag and wh*re because I have so much sexual intercourse. I'm not saying that you said it but I wanted to explain just in general. I told everyone that I'm currently investigating an incident that happened in middle school. The investigation is still going on since the statute of limitation isn't up. That incident left a trauma of men and sex so I would date but I didn't even get intimate for the longest time so the members even called me a eunuch."
Mina continued to elaborate, "I just thought that action is dirty and I didn't understand why that was so good for the longest time. This might be something embarrassing to say but I am not a person who sleeps around enough to be called a rag or wh*re. I'm not someone who had a lot of sex either."

The netizens who read Mina's response are continuing to advise that she gets off social media and recuperate her mental health. Netizens are worried that Mina is in an unstable situation and hope she doesn't return to social media for the sake of her own health.