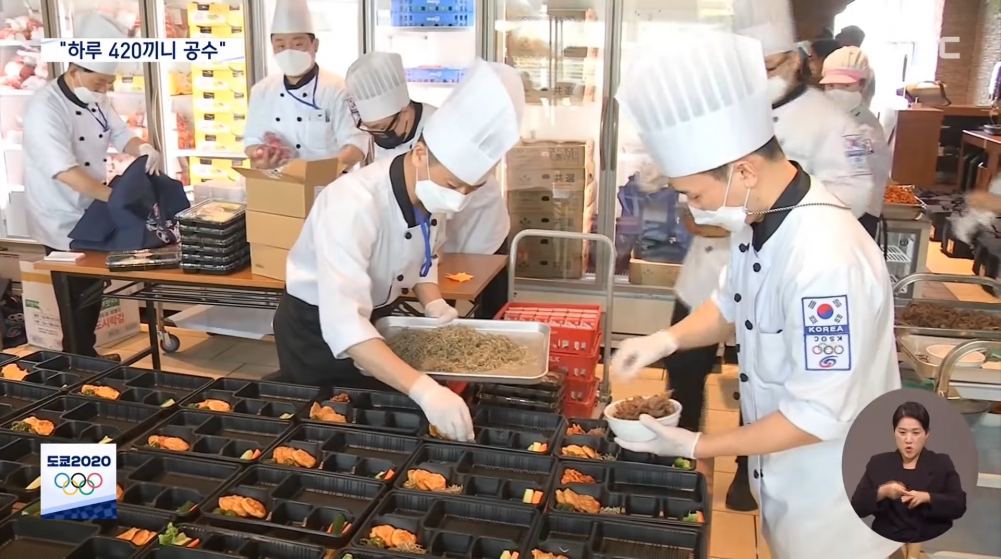 The Korea Sports Association opened a meal support center in Tokyo, Japan, and began delivering meal boxes for the safety of the Korean Olympic team.
The sports association has even rented out an entire hotel and hired a chef team that uses radiation detectors on all ingredients from Japan to prepare meals for the Korean athletes. According to the Sports Council on July 20th, the delivery of these meals began on the day Tokyo Olympics started and will be delivered to the Korean athletes throughout the event.
This is aimed at alleviating concerns among the Korean athletes who are anxious that the ingredients sourced from Fukushima would be included in the meals provided by the Tokyo Olympics. The sports association began renting out the hotel starting the 18th of this month and has rented out the 'Hennahochel' in Uryasu, Chiba Prefecture, which is about 20 minutes away from the dorms for the athletes. They have been built simple cooking facilities in the parking lot to ensure the athletes are provided with the proper meals.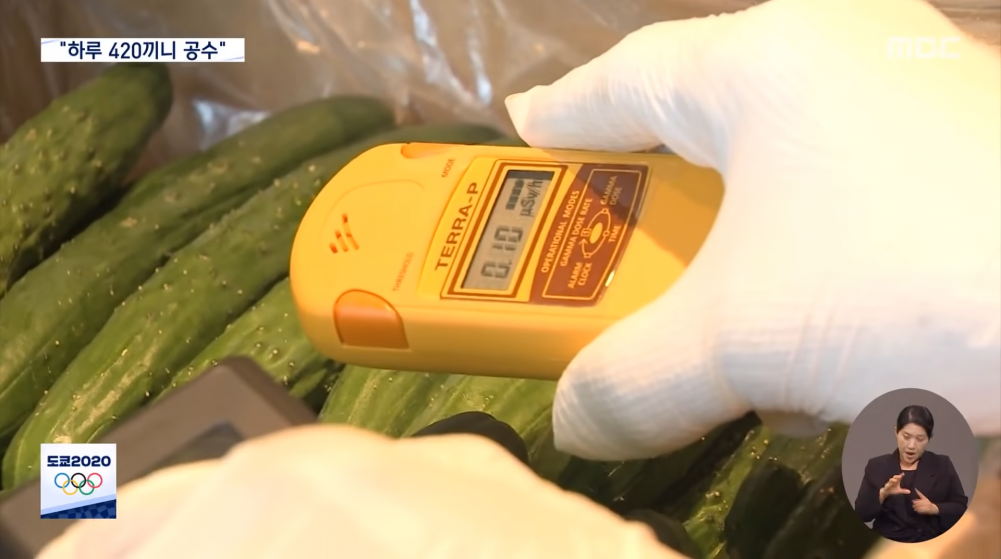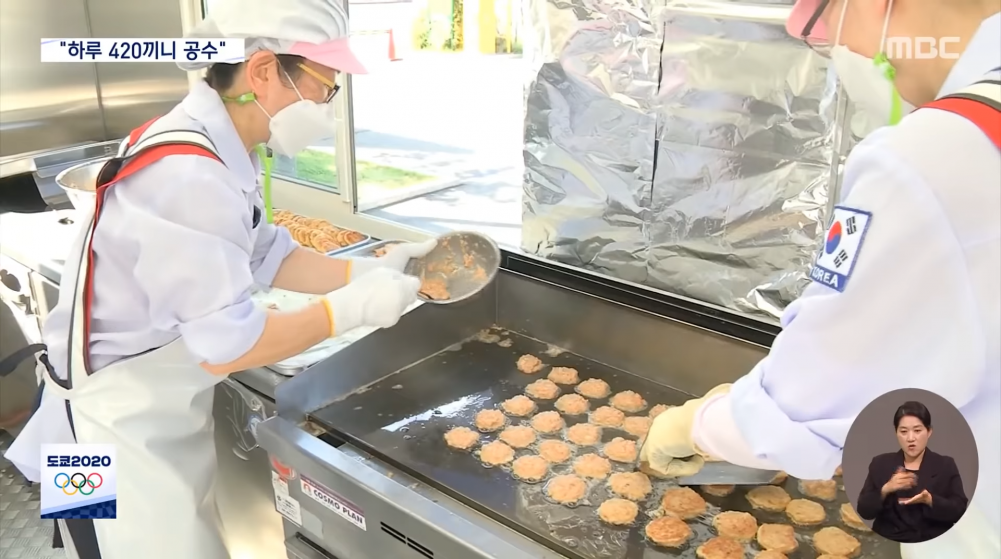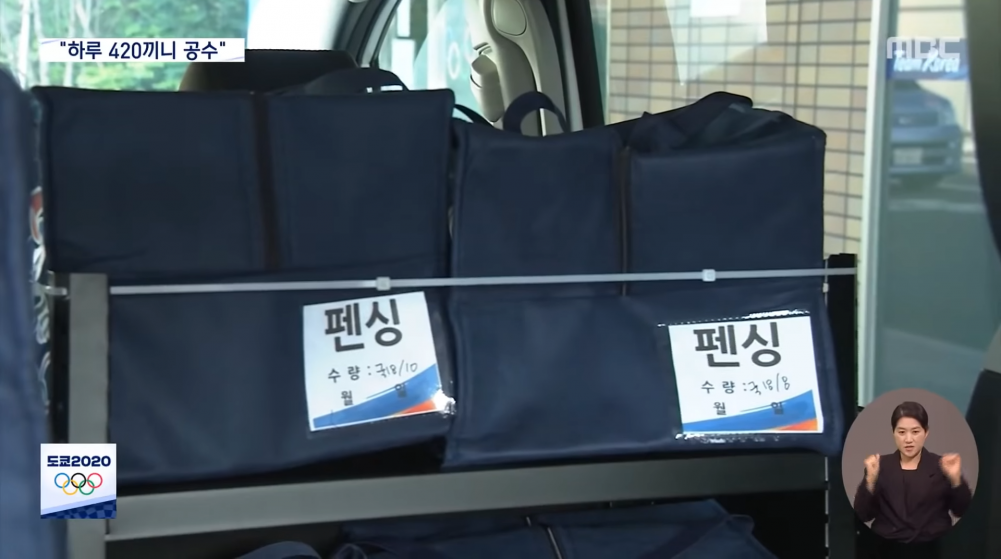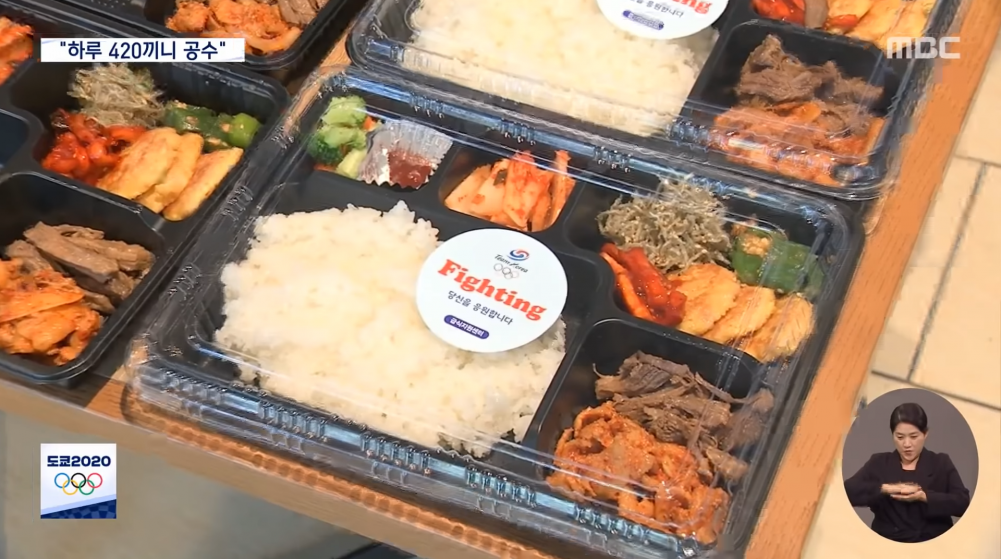 The sports association hired 16 chefs along with 24 kitchen staff. They provide three meals to the athletes a day, delivering the meals to the athletes at 6:30 AM, 10:30 AM, and 4:30 PM. The kitchen staff are currently providing about 200 meals a day and will have to provide about 420 meals once the Olympics begin. The ingredients such as Kimchi and red pepper paste are prepared in Korea with meats and fruits imported from other countries.
Nevertheless, the kitchen staff must use vegetables from Japan, and the ingredients from Japan are closely inspected using a radiation detector.

However, Japan is expressing dissatisfaction with the delivery of lunch boxes by the Korean sports association. Japan's Yomiuri Shimbun reported, "Japan is only shipping agricultural and fisheries products that have been confirmed to be safe, but the Korean Sports Council claims that food materials in the region are at risk of radioactive contamination."

They added, "We care about the food materials we supply to the athletes' village." A lawmaker from the Liberal Democratic Party also stated, "Rejecting the food supplies is an act that tramples the hearts of Fukushima residents."

However, the Korean sports association rebutted, saying, "We have been supporting meals since the 2008 Beijing Olympics," and explained it is to provide the athletes with meals they are familiar with and eat during training.