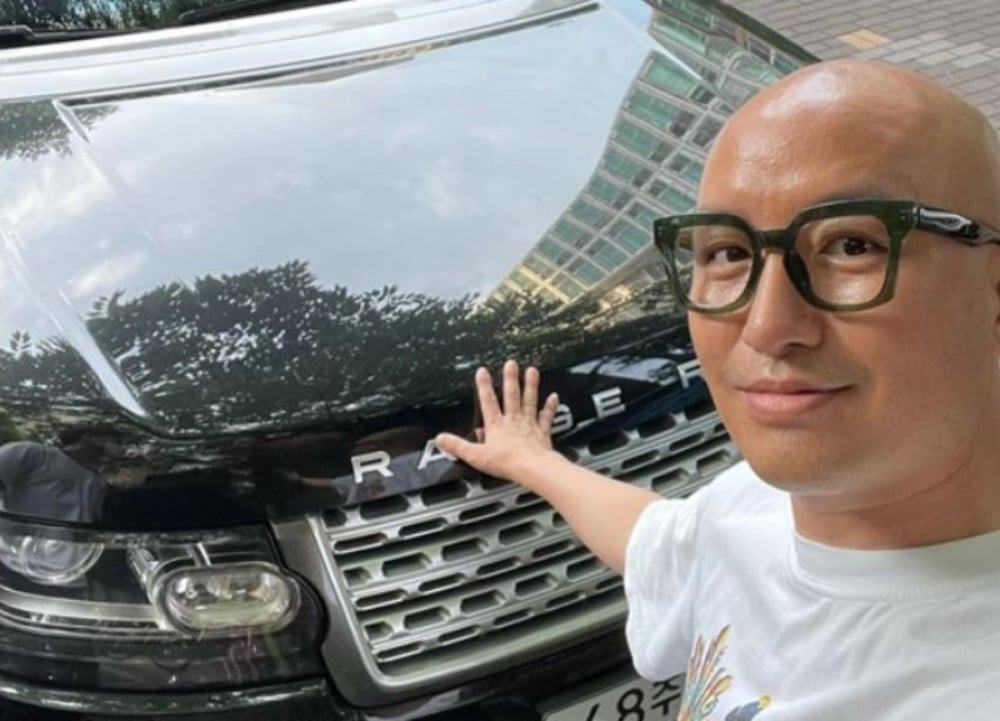 TV personality Hong Suk Chun said goodbye to his first car that he gifted himself.
In his recent Instagram post, Hong Suk Chun wrote:
"There are so many things I don't have. The first thing is hair. The second thing is a driver's license. Everyone became an adult and went to driving school, got a driver's license, and bought a car. On the other hand, I was so jealous and wanted to brag about driving a nice car. But driving in downtown Seoul was so scary. Cursing, fighting, and getting into accidents while driving were things that I thought didn't suit me.

After becoming a celebrity, I got popular and saved money. Although I was capable of buying a high-end car, I just bought a good enough car and trusted my manager with it. I thought it was a waste of money and a bluff. I saved money, bought a house, and worked hard.

At my life at 30 after 'coming out', with my memories of losing all popularity and being kicked out of all broadcasting stations, I became even stronger and viable while enduring those three and a half years. Late 40s. The first car I gifted myself after working hard for more than twenty years. It came to me in such a cool and pretty state, to the point where I wondered if I could even sit in the car. I now say my last goodbye to this wonderful guy who protected me like a medieval man in armor when I encountered danger on the road.

Like people, stores, and cars, everything that meets also has a moment of separation. I say goodbye to this precious and memorable guy after taking some pictures. I hope you meet a good owner. I hope you can be a reliable friend to [the new owner]. Thank you. You've done a great job. Goodbye."