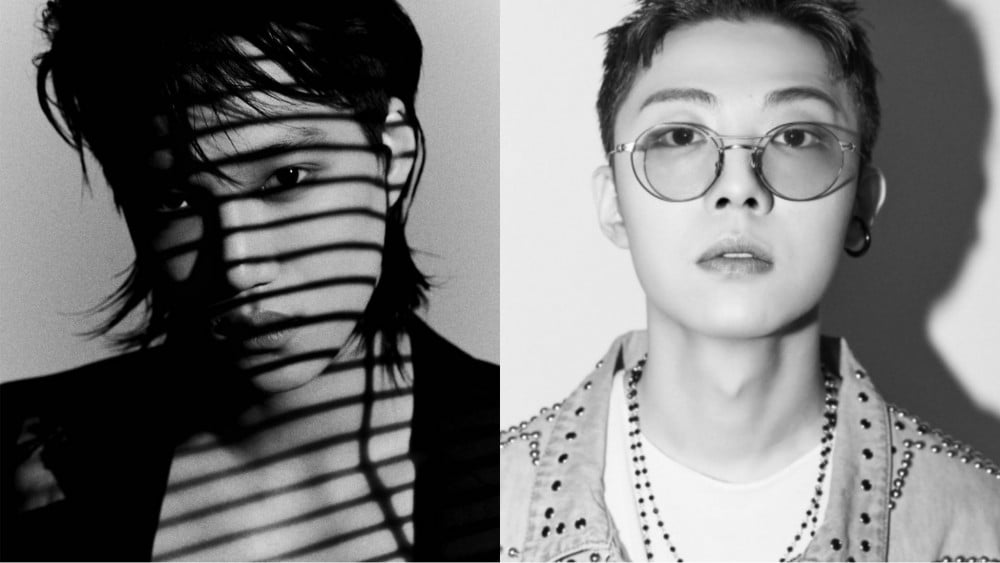 On Giriboy's recent Instagram Live, (@giriboy91), he mentioned KAI's body inspires him and watches the fashion-related variety show KAI was on, 'The Devil Wears Jungnam 2'.
"These days I'm watching the program that Kai-nim appeared on.. what was it? The Jungnam show. Every time Kai-nim puts on clothes, when I saw his body, I thought 'whoa I've to become like that too'.. have to add another 40 mins cardio."
This is the episode that Giriboy pointed out, wherein KAI and Jung Nam showed off their workout routine to look good in wearing clothes. Watch the full episode here:
ep.5-1 [Bae Jung NamXKAI] Warning: extremely difficult! Revealing Jung Nam's hot workout routine
Giriboy also mentioned on his Instagram live that the comeback song of EXO, 'Don't Fight The Feeling,' is good and very cool. He also said that he's been watching KAI on youtube a lot!
Check out EXO's new song, 'Don't Fight The Feeling' here:
He has always been a fan of KAI ever since and mentions him whenever he gets a chance. These are some of the times wherein Giriboy mentions and praises KAI in terms of his body, face, and especially his amazing dancing skills.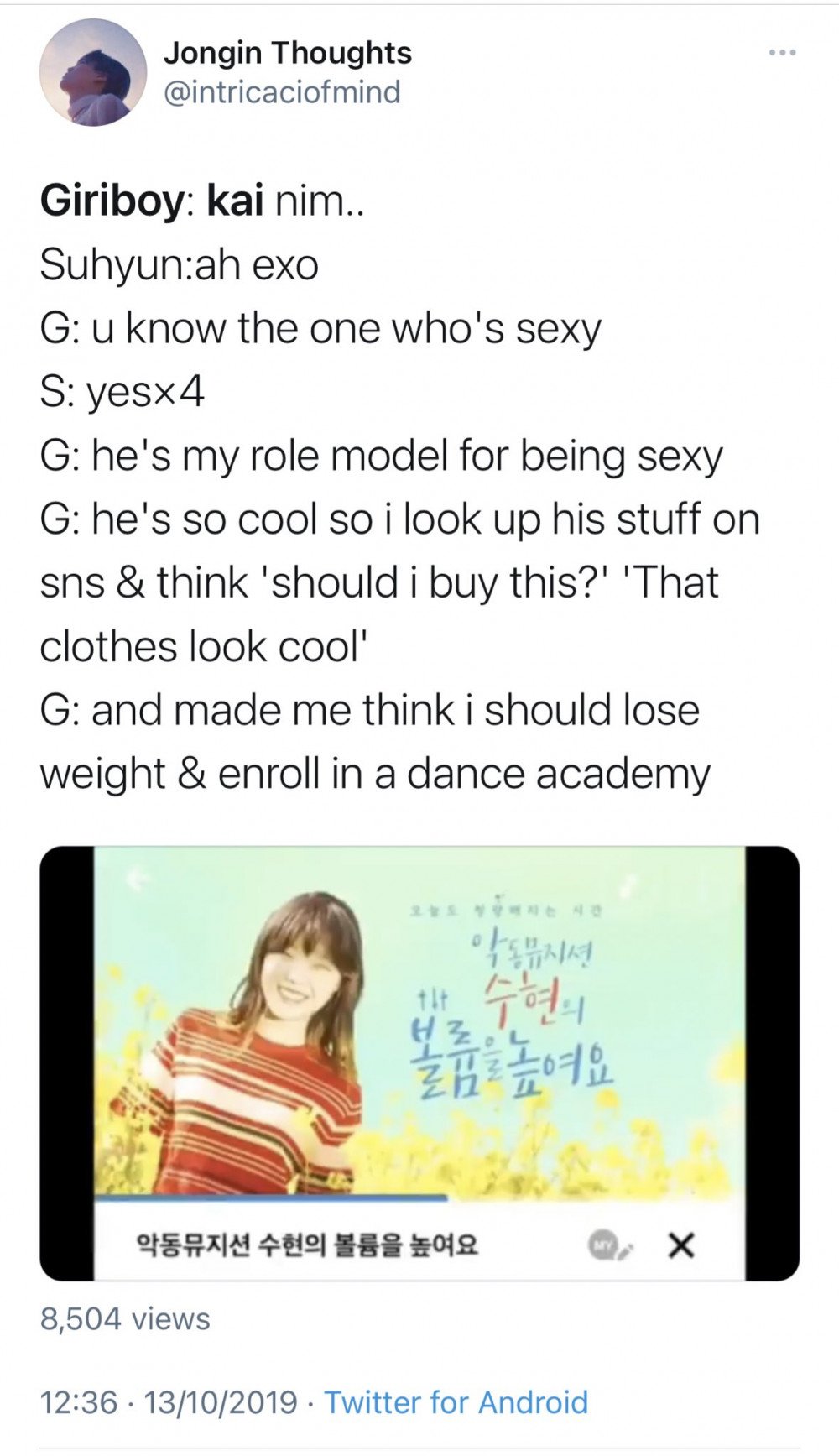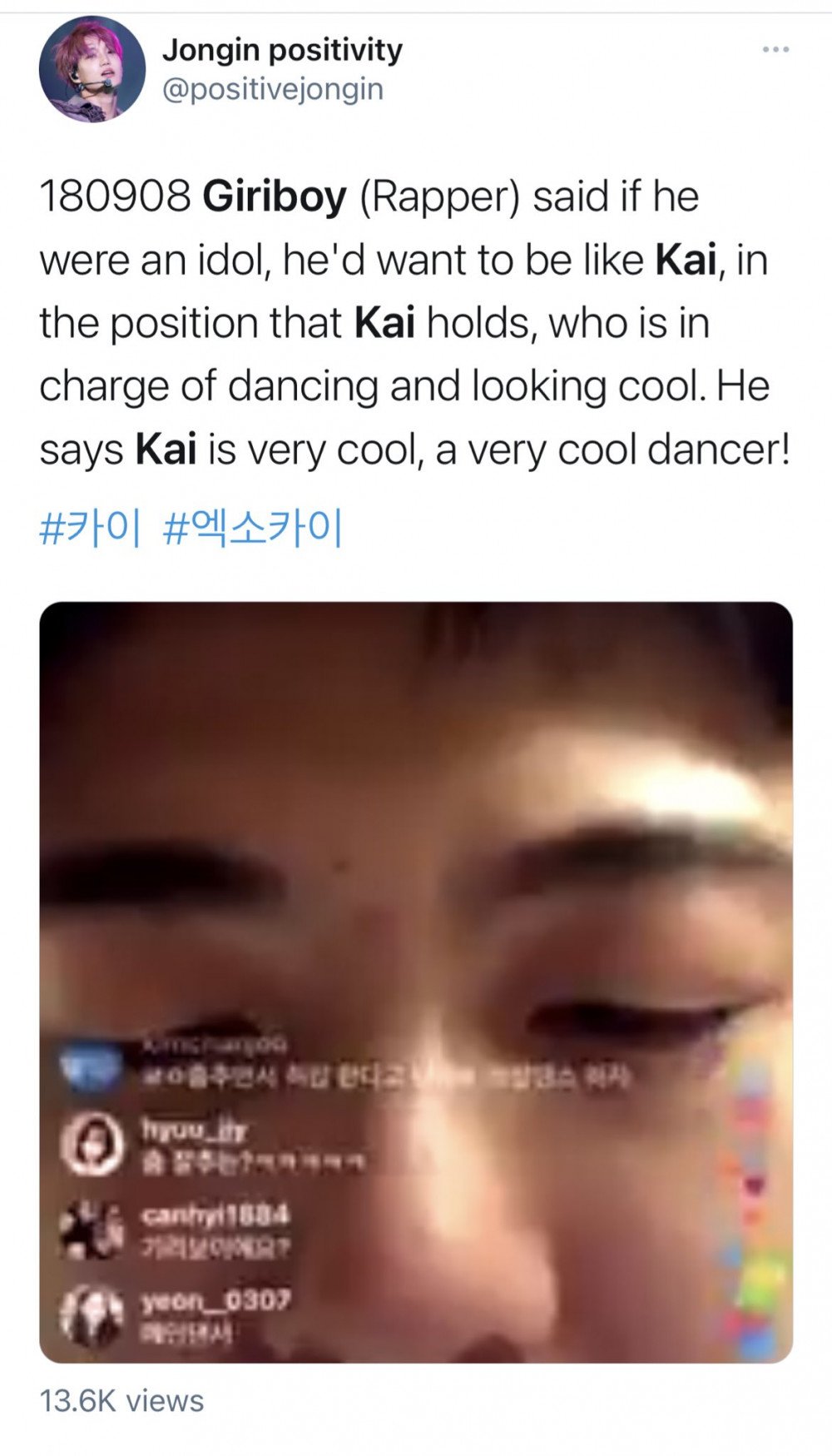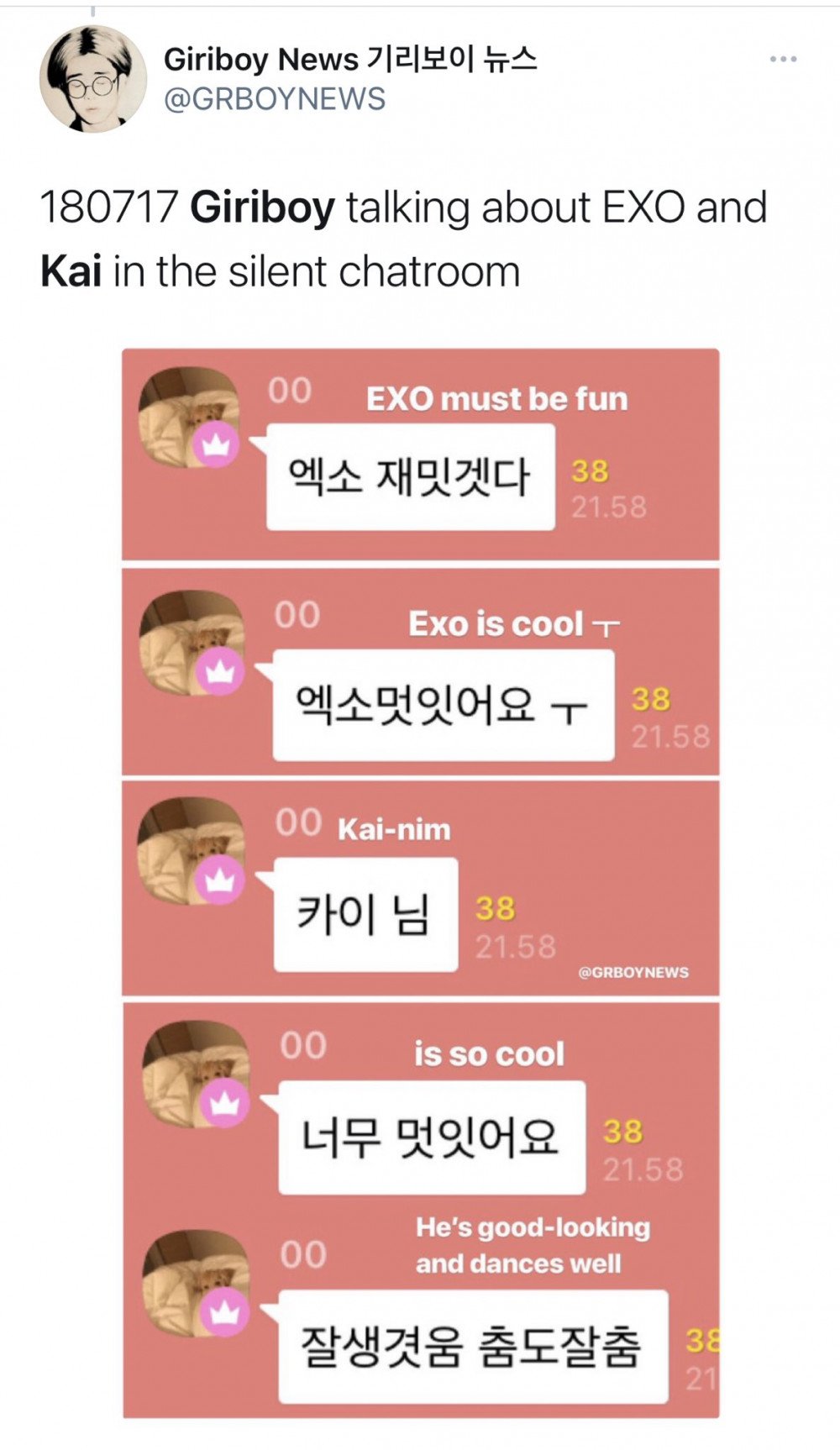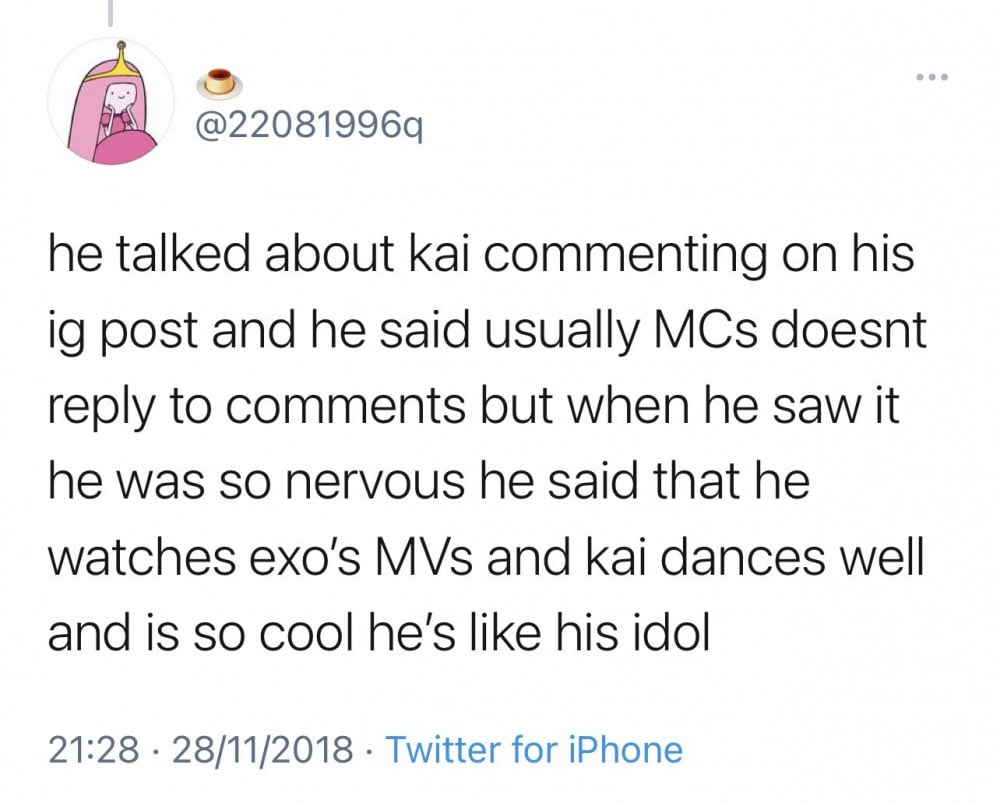 Giriboy, who always exclaims how cool KAI is, was once noticed by him on Instagram. On Giriboy's Instagram Post back in 2018, KAI liked and commented on his post with "Hiphop is chicken," and he replied with "heol daebak" as his reaction to how his idol KAI noticed him.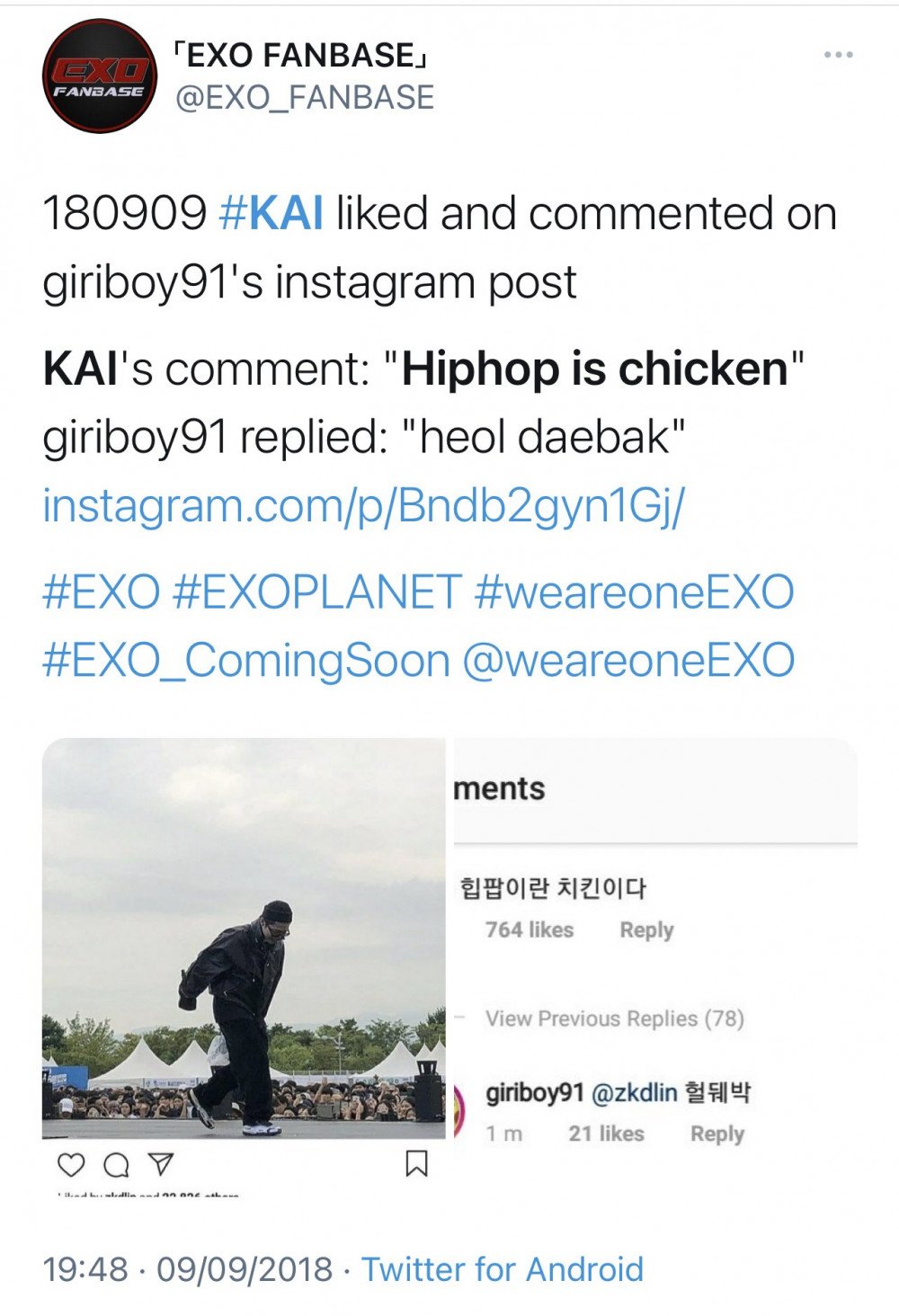 Now, everyone wants Giriboy and KAI to have more interactions or a collaboration, as both artists are superbly talented.