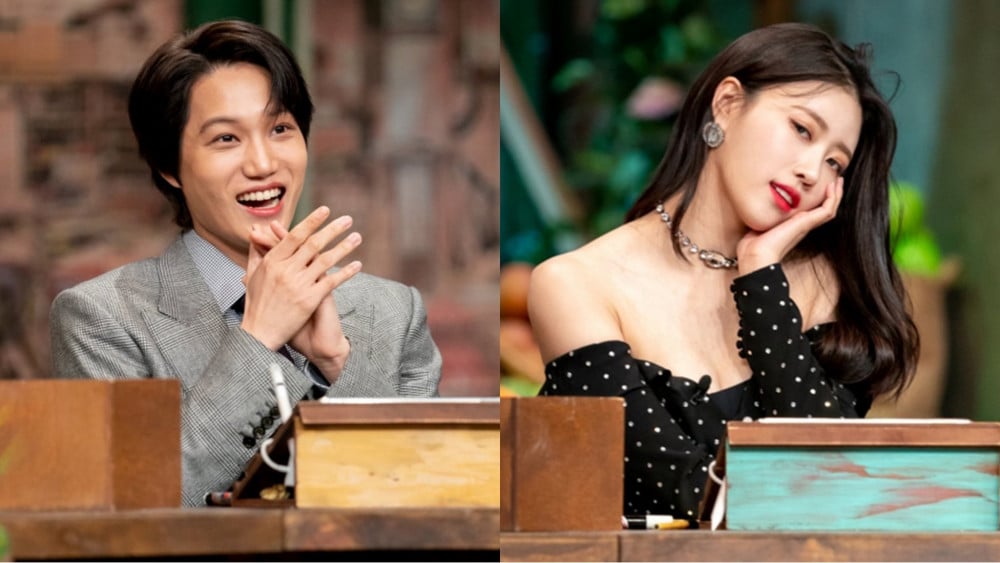 On the recent episode of Amazing Saturday "Idol Dictation Contest," an adorable sunbae -hoobae interaction happened between Lovelyz' Mijoo and EXO's Kai.


During the snack game, where the correct team gets to enjoy snacks, our lovely Mijoo wasn't able to eat the snack gets Kai's compassion, and he helps her out. Kai, who obviously already knew the answer, purposely said the wrong answer for Mijoo, who really wanted to have a taste of the snack as the prize and avoid being in last place.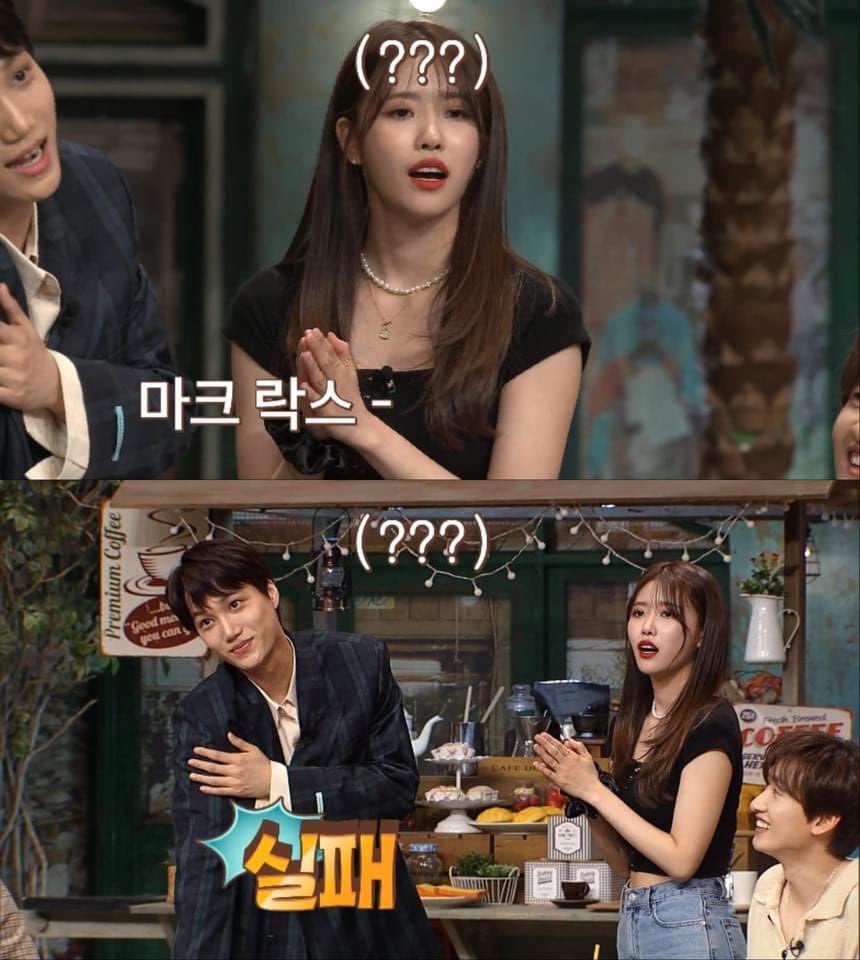 However, Mijoo, who didn't know the answer, was helped out by her sunbae, Kai, who smiles fondly at her while openly showing his dictation board for her to answer and win that round.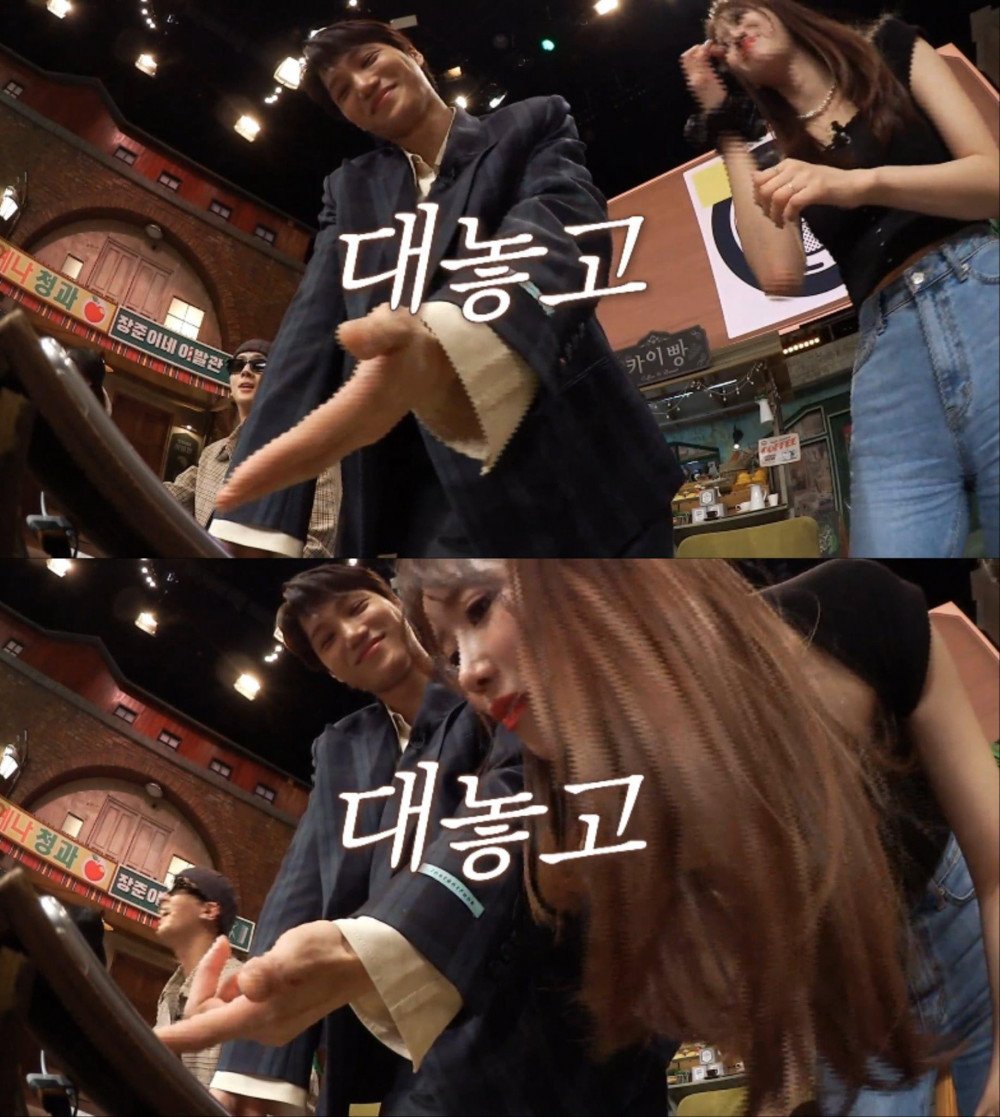 See the full clip of the cute sunbae-hoobae interaction here:
Boom told Mijoo that she has to celebrate her win with a performance that shows her gratefulness towards Kai, and she danced happily while bowing three times while saying her thanks to Kai. Meanwhile, Ravi pointed out that her other shoe was missing because of her enthusiasm for her celebratory dance.
See her celebratory dance here:
This adorable sunbae-hoobae interaction between Lovelyz' Mijoo and EXO's Kai is gaining a lot of positive reactions on social media sites.
"i won't shut up about kai and mijoo this is my only kaixlovelyz interaction" -- @neovelyz
"Kai is so kind, so he knew the right answer but he answered incorrectly and showed mijoo the right answer because she is always in the last place " -- @oshcuddles
"the last positon was between both of them and mijoo went to kai sunbaenim when he figured out the answer kai sunbaenim is the best!" -- @varietykai
"mijoo finally got the right answer because of kai since mijoo always in the last place thank u sm for letting mijoo to win" -- @mijoothinker
"followed kai on instagram after that interaction with mijoo" -- @risewoohyunsolo
"Jongin and Mijoo are both 94 liners hello they need to be friends!" -- @MICHIKAI
"byee kai and mijoo interaction i am living for it" -- @dyeingurl
"i love how kai already know the answer but he answered wrong and let mijoo say the correct answer!!! he's sooo sweet!"-- @snowballtwt
"tbh i like mijoo and kai in one screen ㅋㅋ" -- @xexojpsu

"Jongin going viral again bc of his kindness" -- @jongeriniie


Now, everyone was hyping each other fandoms and hoping for more Kai x Mijoo interactions, who are both rising variety show stars, on their other show together on the upcoming 'Sixth Sense
.'