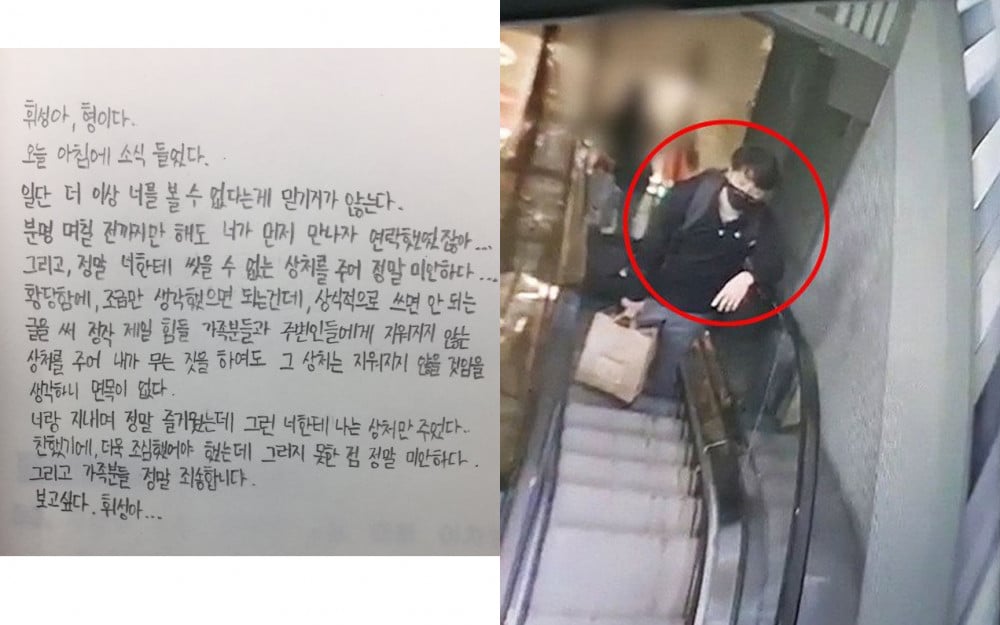 A few days ago, a high school senior went missing on his way home. The police continued their search for the student for approximately a week until the student was found dead on the nature trail near Saemaeul Undong Training Center in Seongnam city.

Kim Hwi Sung went missing on June 22 as he was last seen visiting the book store to purchase KSAT books. He was seen in various surveillance videos until he was last seen using the elevator near the Seohyun subway station on the surveillance footage.
Then on June 28th, the police revealed that they had discovered Kim Hwi Sung's body on a nature trail with a plastic bag over his head. On the same day, an anonymous post that included a handwritten letter from Kim Hwi Sung's alleged acquaintance is gaining much attention.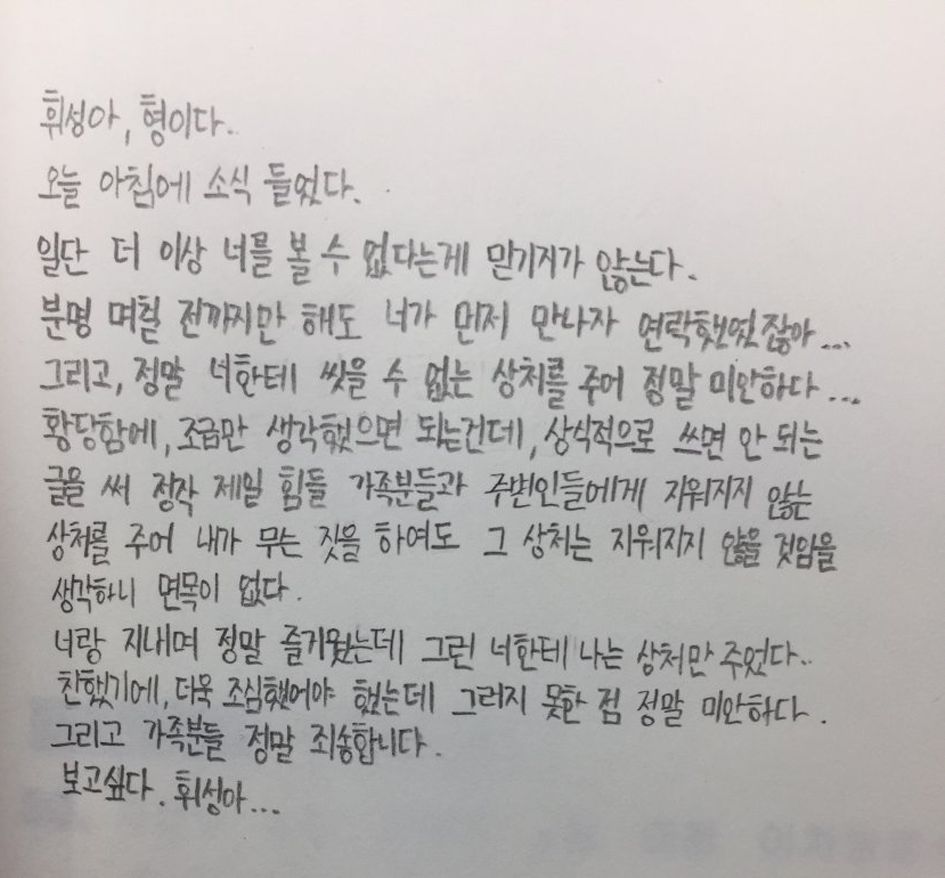 The letter reads, "Hwi Sung, it's me, your hyung. I heard the news this morning. I can't believe that I can't see you anymore. You contacted me asking me to meet you just a few days ago... And I'm so sorry for hurting your feelings that you can't forget...I used the words that I shouldn't have used because I was taken aback. They were words that I would have realized that I shouldn't use if I just took the time to think. I have no excuses because I know that I hurt the feelings of your family, who must be having the most difficult time and the acquaintances around you. I was happy being with you, but I hurt you...It's because I was close to you, but I should have been more careful. I'm really sorry I wasn't able to.

I miss you, Hwi Sung..."

He continued to write, "I apologize to the family who was hurt because of my careless actions."