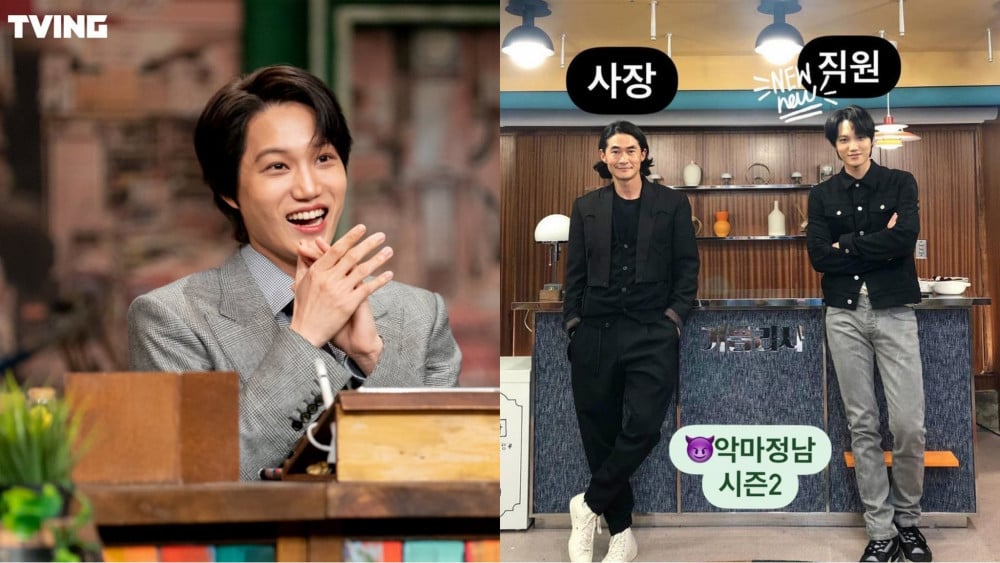 Kai was always seen to have a cool and intimidating aura when he was on stage, but few people know about his other side, the adorable and bubbly Kai.
He was seen on a few variety shows over the past few years, and through those few shows he was in, everyone was anticipating to see more of his undeniable variety skills.
The viral 'inside the panty' moment that everyone knew and talked about from his guesting on Knowing Brothers, made all people ask to see more of his adorable variety skills and knew that he was suited for different variety shows.
Kai was in different variety shows this year alone, and there are more upcoming shows that we all anticipate to watch from him.
Here are some of the variety shows Kai was in:
1. The Devil Wears Jungnam 2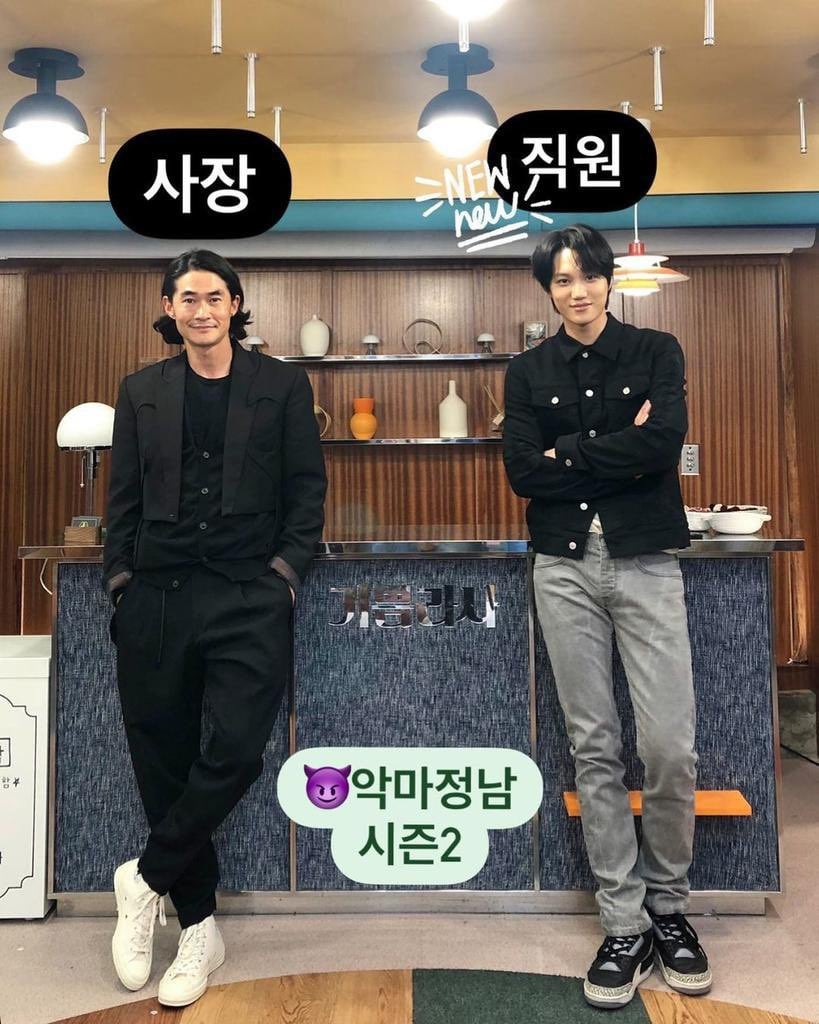 Kai, as a fixed member for the Season 2 of "The Devil Wears Jungnam." It is a fashion-related series show lead by Na PD. The airing of each episode is every Saturday on 채널십오야 YouTube channel.
In every episode of the show, they will be helping customers in resolving their fashion concerns. Kai started as an assistant, and Jungnam is his boss, but Kai gets fast promotions. If you wonder why and how, watch the "The Devil Wears Jungnam 2" episodes.

The Devil Wears Jungnam 2 - Episode 0


The Devil Wears Jungnam 2 - Episode 1




The Devil Wears Jungnam 2 - Episode 2

2. Amazing Saturday Spin Off 'Idol Dictation Contest'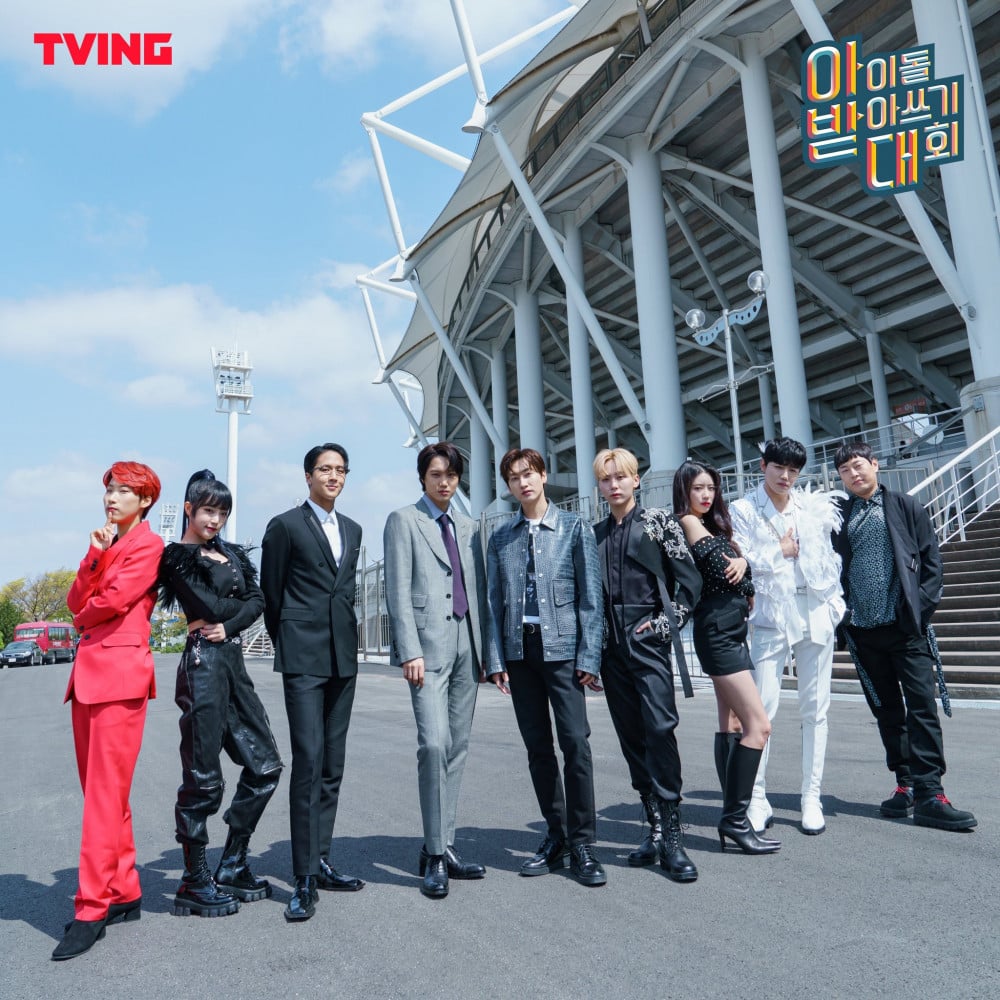 Last April, Kai was confirmed to be one of the MCs along with other idols for Amazing Saturday Spin Off 'Idol Dictation Contest'. The first episode of the show will be on May 21 and airing every Friday on TVING Original.
The confirmed cast members are: Super Junior Eunhyuk, Lee Jin Ho, Jaejae, VIXX Ravi, EXO Kai, Lovelyz Mijoo, Golden Child Jangjun, SEVENTEEN Seungkwan, IZ*ONE Choi Yena.


The show will have a 4 episode pilot; this will be a variety show that will test the idol members' dictation skills, a different concept compared to their previous Amazing Saturday - DoReMi Market.
Everyone is excited to see Kai once again on Amazing Saturday to see his cute and funny side on the variety show. He already did 2 guest appearances last year on the show. His first guesting is with EXO's Chanyeol and Baekhyun; then his second guesting is with his best friend, VIXX Ravi.
Netizens can't wait to see him on variety shows again since he did remarkable moments on the show before that everyone can't help cooing at him.
This was when Kai's reaction tricked everyone on the set, especially Boom, that he knew the answer (but he said he didn't hear anything, though).
Kai and Ravi guessing on the segment 'Initials' and Kai blurted out the 'exo red pepper chicken' that made everyone laugh out loud.
On May 12, TVING's official Twitter account shared the teaser for the First Episode of Amazing Saturday Spin Off 'Idol Dictation Contest'.
All eyes were on Kai because he was the only introvert surrounded by an extroverted cast. Everyone wonders how he will be able to keep up with them.


3. Job Dongsan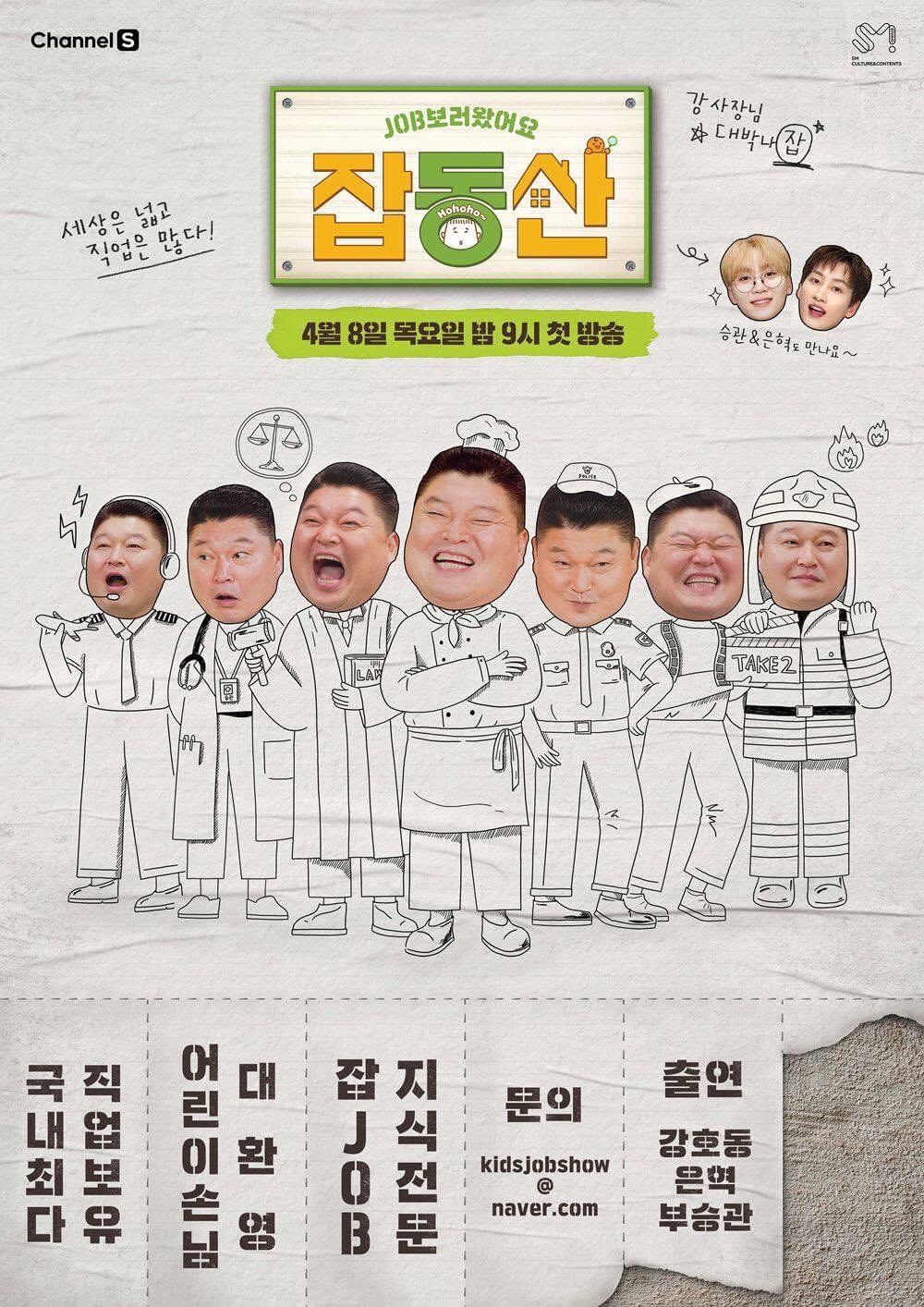 This May, Kai surprises us once again to see more of his variety skills as he will guest on Channel S 'Job Dongsan'.
Channel S' '잡동산' / Job Dongsan is a new program with Kang Ho Dong, Super Junior's Eunhyuk, and Seventeen's Seungkwan. It is a talk show for children where professionals from various fields introduce their jobs in a fun and informative way.
In the teaser video released, Kai was still called 'Kaichun,' a nickname he gained from his niece and nephew that everyone also calls him now. He was also called 'The Nation's Uncle' because of his cute interaction with his niece and nephew that he always shared on his official Instagram account (@zkdlin). People think that he was really the Nation's Uncle, for he genuinely adores kids that was evident on the shows he was in before.
The episode that Kai will appear on will be on May 20, 9 PM KST, based on the teaser video released. Everyone can't wait to see how he will share his own story with kids and anticipates his adorable interaction with them, as it was shown on the teaser clip how he tries to make a kid stop crying.
Not just the fans of Kai are anticipating his variety show appearances, but everyone wants to see more of Kai's hidden adorable and bubbly side.