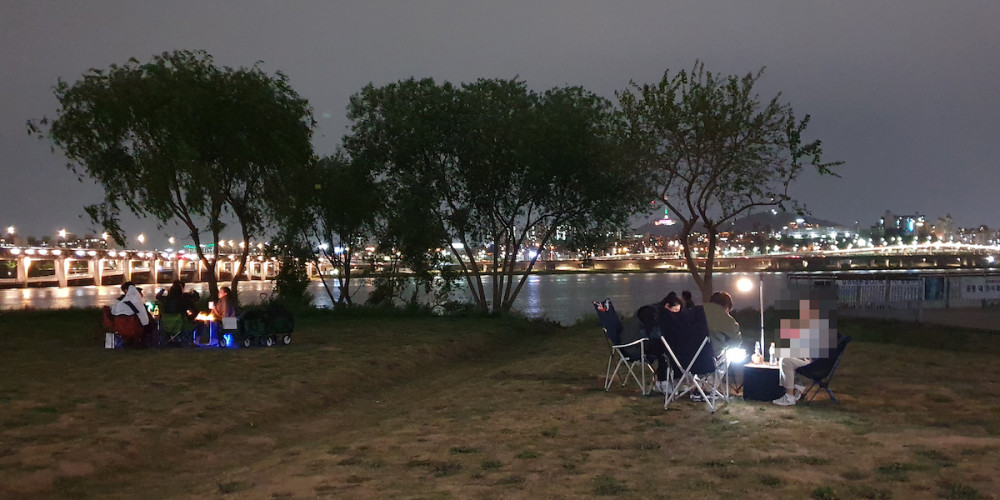 Back in April, the death of a medical school student, Son Jung Min (22), became a widely covered news event, after a friend of the deceased student 'B' became a potential suspect in the ongoing police investigation.
With the police investigation still ongoing, the city of Seoul has recently raised debates about a potential ban or restriction on the consumption of alcohol in public parks along the Han River.
According to the city of Seoul on May 11, representatives from the city's health center and representatives of the Han River business branch will be meeting up soon to discuss the possibility of establishing public parks along the Han River as "no-alcohol" zones. One affiliate of the city of Seoul commented, "Korea has a more lenient policy toward civilians who consume alcohol outdoors. If the public parks are designated as alcohol-free zones, those who violate the protocol may be subject to fines."
However, the issue is still very much under discussion, and nothing is confirmed.
Meanwhile, the city of Seoul has set certain guidelines for the consumption of alcohol in the public parks along the Han River in the past, including restrictions on "actions which cause fear or discomfort on others including drunkenness, making loud noises, or omitting a foul odor."
Currently, the area known as the Han River public parks spans across 11 districts within the city of Seoul, including Jamsil, Janwon, Yeouido, Mangwon, Yanghwa, etc.