On January 28th, a well-known K-pop MV analyzer, Tetania, uploaded a new video on her YouTube channel in which she focused on Kai's solo MV "Mmmh" and album's music highlight FILM: KAI, which Tatenia believes Kai's concern is to crush pre-determined events.


Based on Tetania's theory, in the very first scenes of the film, there is a war siren only Kai can hear, which wants to announce future accidents. These short controversial scenes show different Kais at the beginning, duration, the end, and aftermath of the war.


1. Hello Stranger
The stranger is X-Kai to Kai from the previous EXO mv obsession. In this cut of Film, we witness Kai's confusion for the feeling of extreme loneliness and alienates himself from the world around him.
In this song, Kai both identifies with X-Kai (the hologram one whom Kai is his puppeteer and plays X-Kai's movement with his own dance) and rejects him and does not accept that they are just like each other. They're warriors who move in a bigger game to maintain a goal that does not even belong to them.


2.Reason
In this teaser, Kai made the question of " what is human." Kai enters a fancy restaurant, but no one can see him as if he is a ghost, and no one sees him. Kai uses Teleport as a magic trick to identify whatever we don't see doesn't mean it doesn't exist. The restaurant represents the world we live in, and each of us belongs to a table (life); the restaurant shows creatures endless eating from life.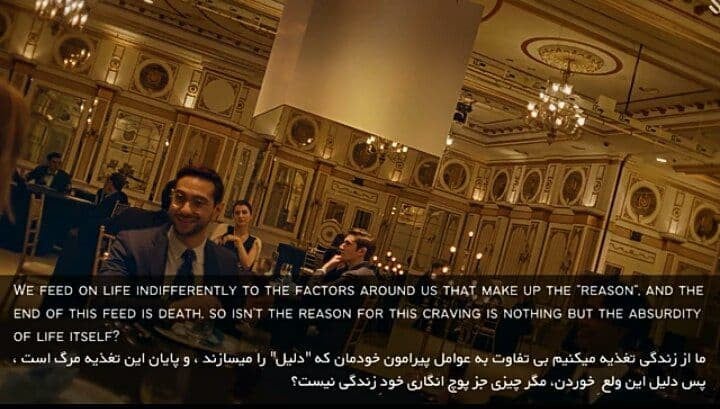 3. Amnesia
This teaser shows Kai's loneliness is surrounded by darkness, and lights only shine on him. The location represents forgettable reminisce about train irony to forget memories. Kai's thoughts are likened to the railway that has no beginning nor ending, and he looks around to make the final decision.


4. Mmmh
In this teaser, we witness a world with two distinct symbolic arrangements: the past the future life in the former world kai is a cold and careless passerby. He travels between realms and times and is looking for only one thing. But when kai enters the afterlife, he begins to question the identity of the hero self until he turns it into a terribly destructive force. The former refers to the pre-exodus world. And the latter to the post-Exodus period.
For the rest of Mmmh analysis, Tetania talks about Mmmh MV's story, scenes, the war, Kai and X-Kai's reaction.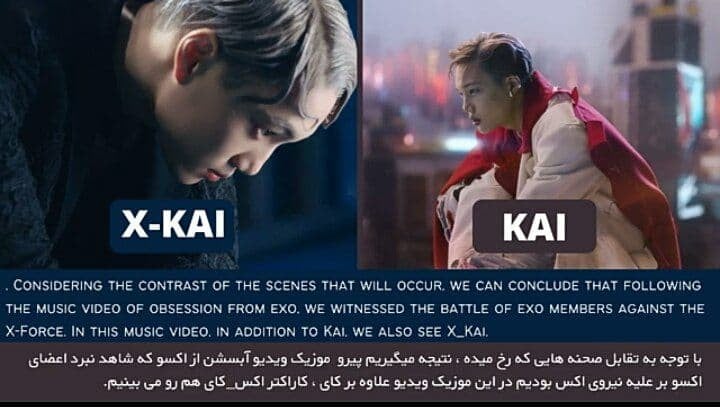 5. Nothing on me
This teaser is inspired by Shakespeare's Macbeth that Kai tells the adventurous of a savior who faced bad luck and wonders in time. The mirrors are gateways to other worlds. The lady in the mirror who is controlling Kai's movement is a symbol of death, Kai is obliged to refer to life than dying.


6.Ride or die
Before confronting X-Kai, Kai almost gives up his goal, but a sense of loyalty to his purpose drives him to do so. However, after a confrontation. He's too ambitious to let his conscience deter him from destroying X-Kai and he is too conscientious to be satisfied with himself as a hero. So although he finds the battle between EXO and X-Force futile, kai decides to return as a warrior.
Ride or die means despite regrets, he has to win the battle, or he dies since one between EXO and X-Force must live.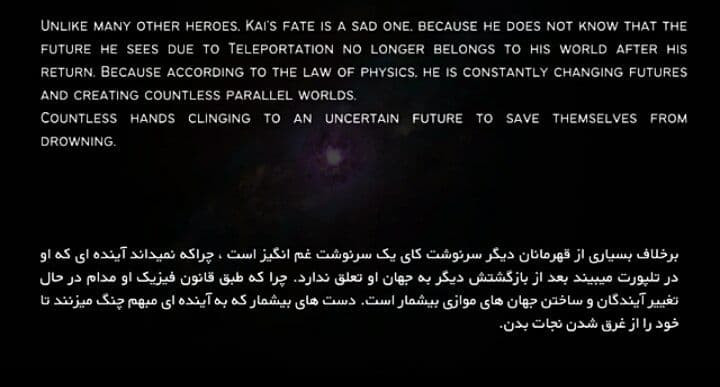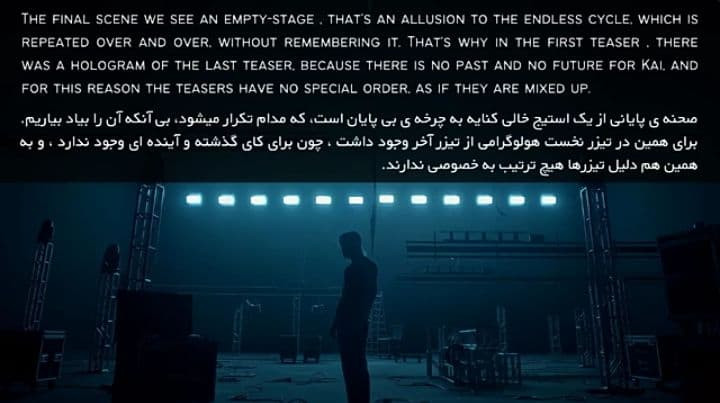 FILM: KAI is an almost 7 minutes teaser, but the analysis video's duration is 46 minutes in which Tetania used various elements to completely explain what she got from the teaser and MV Mmmh.