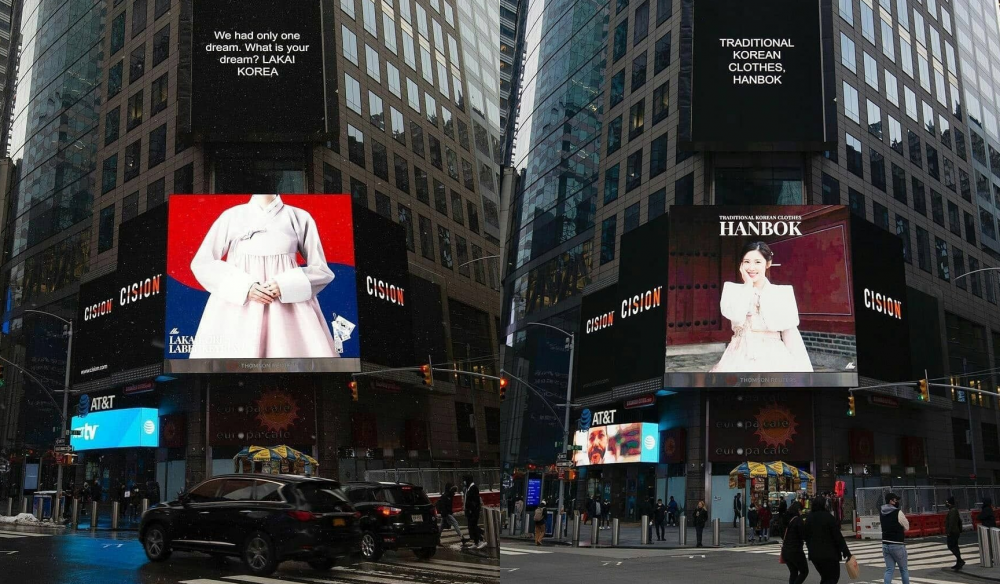 On February 26th, shoe brand, Lakai Korea, launched an advertisement promoting the Korean Hanbok on a large billboard in Times Square.

The shoe brand shared the photos of the advertisement on their official Instagram with the caption explaining they had launched the ad in celebration of the March 1st movement, which is one of the earliest displays of the independence movement during the Japanese occupation of Korea.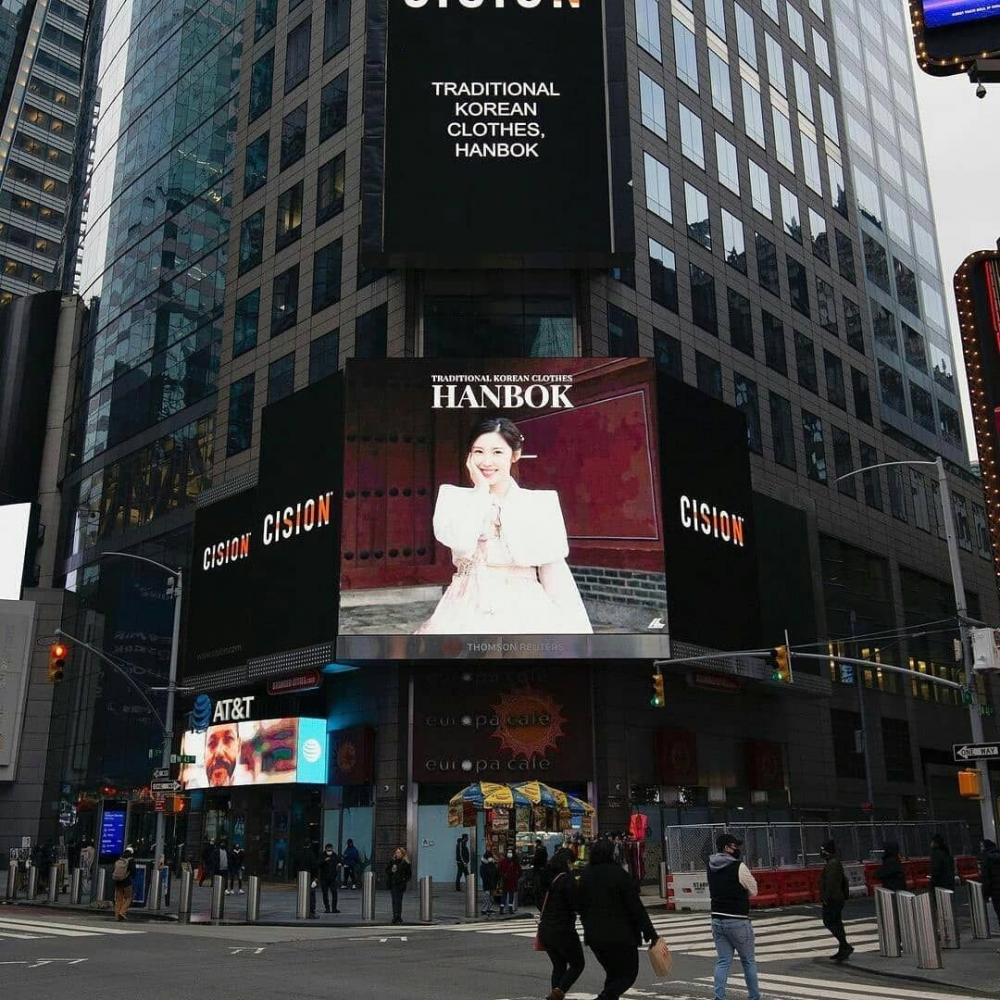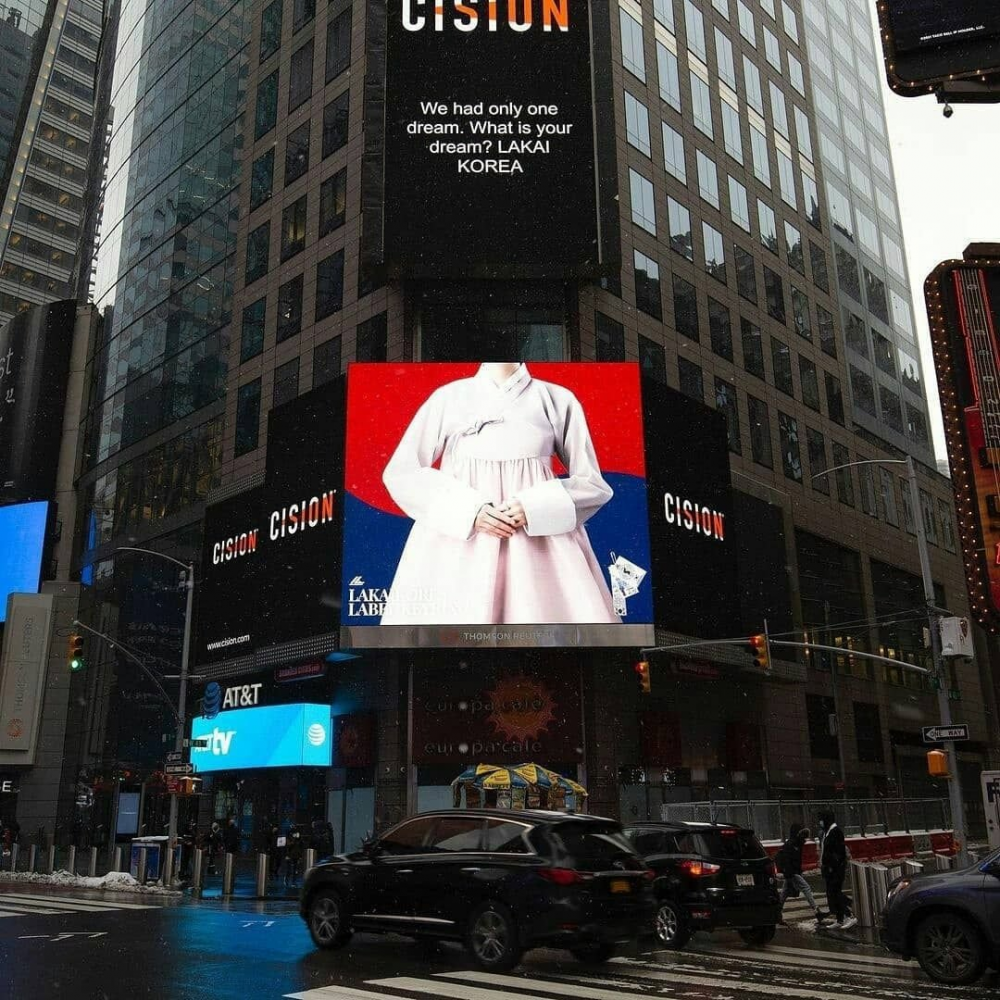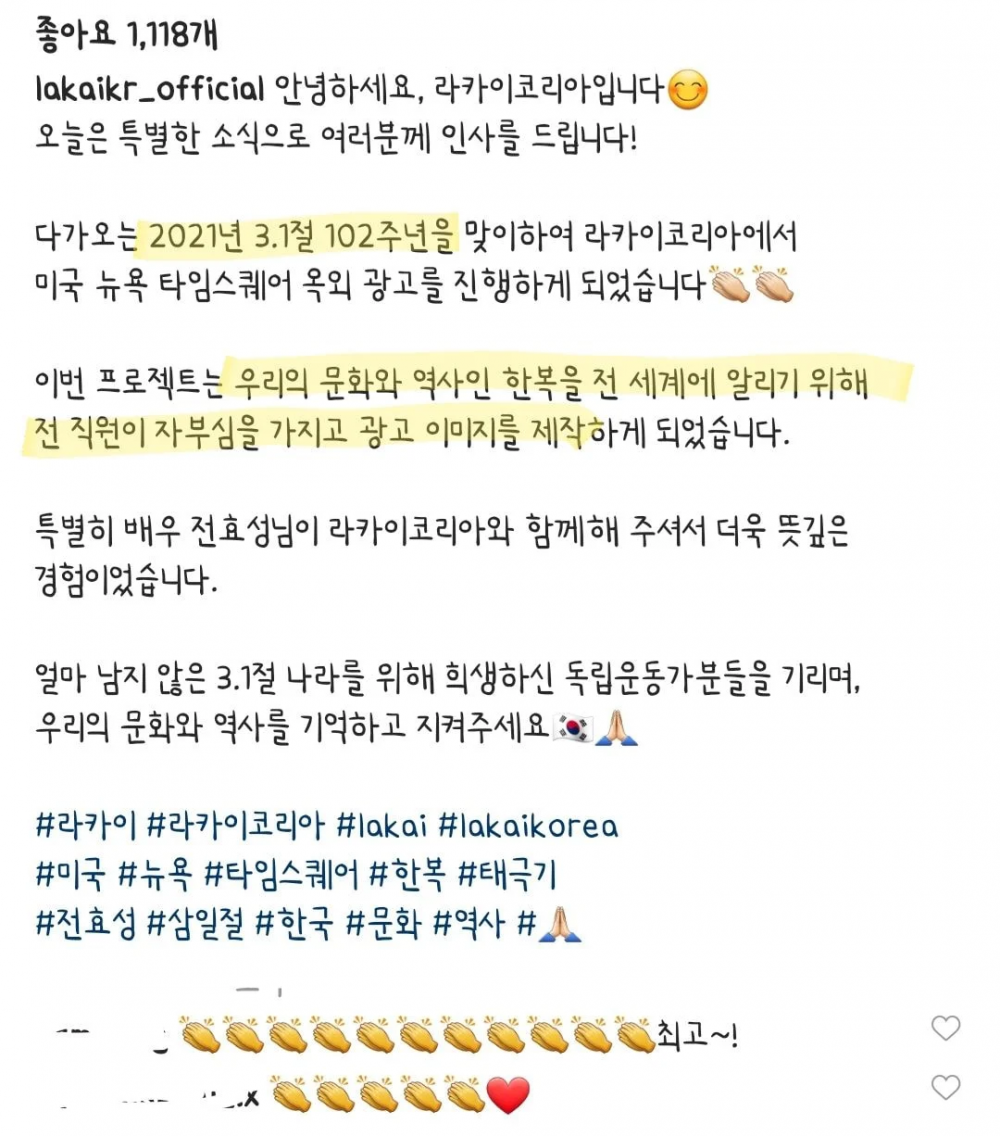 Lakai Korea wrote :
"Hello, this is Lakai Korea 😊
We want to greet everyone with special news today!


Marking the 102nd anniversary of the March 1st independence movement in 2021, Lakai Korea launched an outdoor advertisement in Times Square New York 👏🏻👏🏻


This project is to promote Hanbok, our culture, and history to the world. Our entire staff members were proud to produce this advertisement content.⠀

It was a more meaningful experience because actress Jeon Hyo Sung joined Lakai Korea for this project.

In honor of the independence fighters who sacrificed themselves for our country on March 1st,
Please remember and protect our culture and history.🇰🇷

This ad was shared in various online communities in which many netizens praised the brand for their project. Netizens commented, "This is awesome," "Laikai Korea is really good," "I give both Lakai Korea and Jeon Hyo Sung a thumbs up," "this is good," and "I should go buy Lakai shoes."