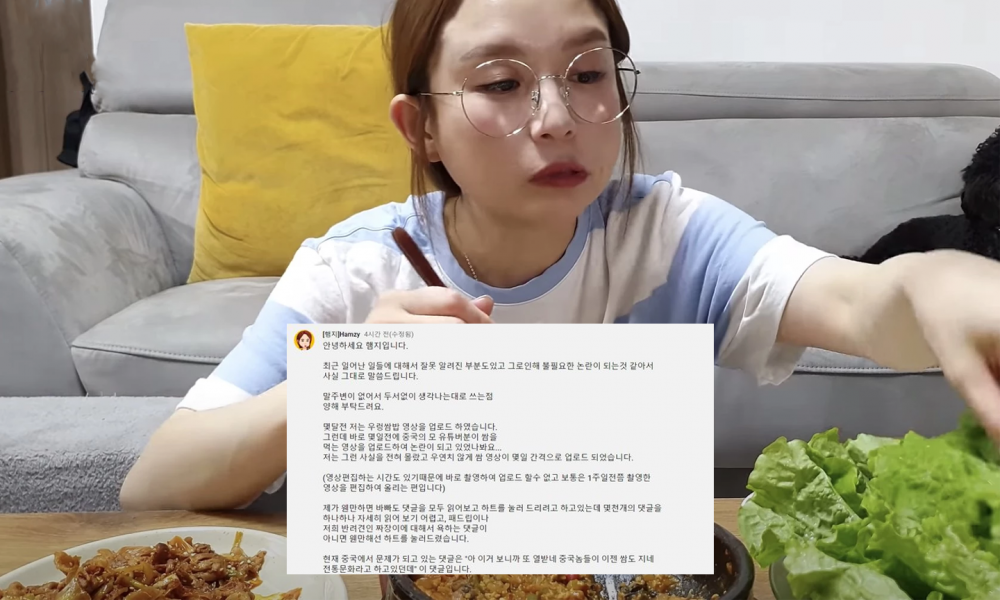 Korean Mukbang YouTuber, Hamji, with 5.3 million subscribers, revealed on January 18th that her Chinese agency notified her that they had terminated her contract for claiming that Kimchi and Ssam (Vegetable wrap) are Korean foods.
On January 15th, Hamji posted a video of her eating octopus Bibimbap and white kimchi on her YouTube channel. However, a fervent argument in the comment section broke out between the Korean and Chinese viewers who watched the video. The reason the argument broke out is that Hamji pressed the "like" button on one of the netizen's comments that said, "I was angry that Chinese people claimed that Ssam was theirs, but I'm happy that you posted a video of you eating vegetable wraps."
The controversy heightened as that comment was mistranslated into slander and Chinese netizens took issue with the YouTuber on their social media outlet Weibo saying that Hamji insulted Chinese people. Since then, Chinese netizens have poured numerous malicious comments on Hamji's Kimchi Mukbang videos. Her Chinese agency apologized, but the Chinese netizens did not stop posting malicious comments.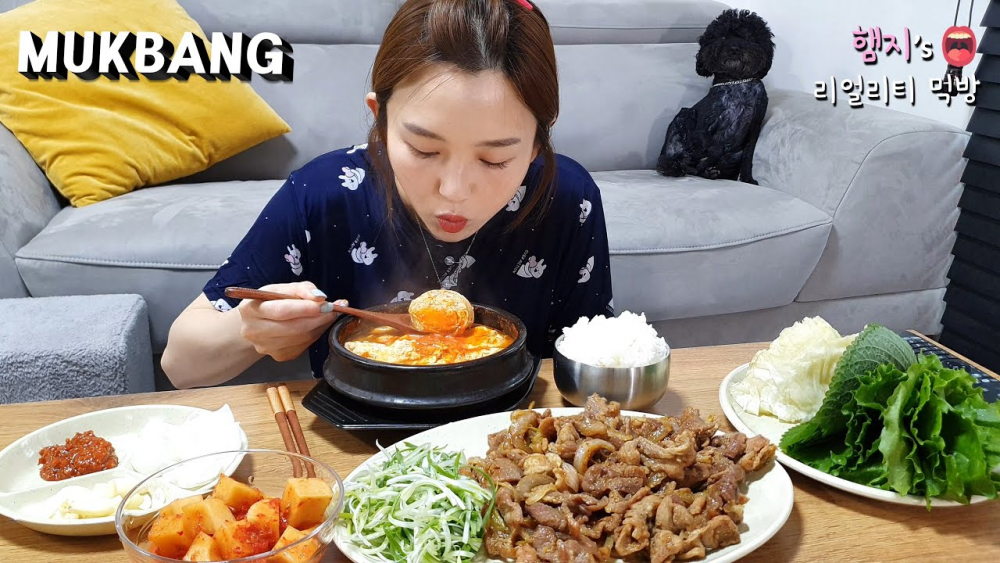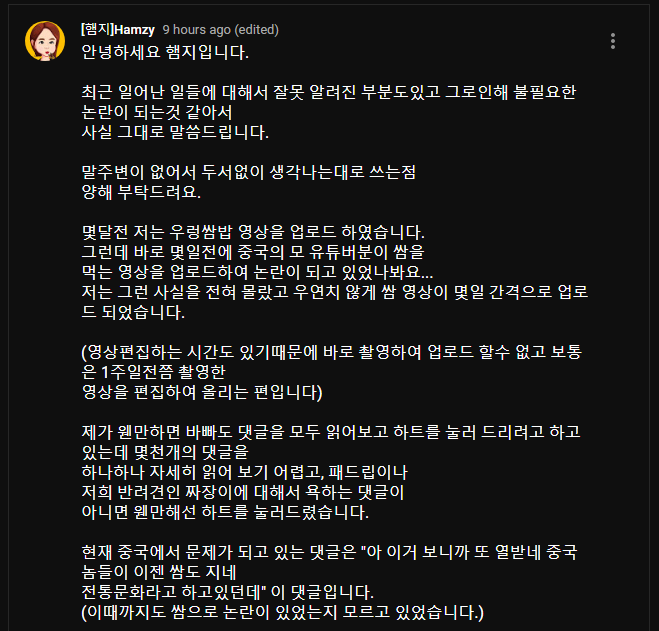 Then Hamji personally spoke up about the controversy and posted a message on her YouTube community. She explained that her agency apologized because many Chinese netizens believe that she had slandered Chinese people. Hamji explained, "I had clicked on 'like' on a comment that stated about the Ssam. I only clicked 'like' on that comment because I believe that Kimchi and Ssam are foods that belong to our country (Korea), and I believe it is ridiculous that there is a debate on whether it belongs to Korean people or Chinese people." Then she explained that the Chinese agency that helps her manage her channel in China had notified her of the termination of her contract on January 17th.
According to the Chinese agency, they have decided to officially terminate all cooperative relationships with Hamji due to the controversy and her insult, which has caused a serious impact on the Chinese public. They claimed the YouTuber has hurt the feelings of Chinese fans and broke the trust with the company.
Hamji further explained the situation of the termination and explained that she apologizes for the misunderstanding that has caused her Chinese fans to be hurt but will not want to promote in China if she has to say that Kimchi is Chinese. She stated, "If I have to say that Kimchi is a Chinese food to actively promote in China, then I choose not to promote at all in China. I hope that Chinese netizens understand that Chinese YouTubers or celebrities do not need to say that Chinese food is Korean to promote in Korea."