Everyone still can't get enough of EXO Kai's first mini solo album, 'K开I,' that was released 2 months ago. Until this day, everyone was seen to be dancing and vibing to Kai's songs. Celebrities and other influential people worldwide were seen to can't stop mmmh-ing on their official accounts.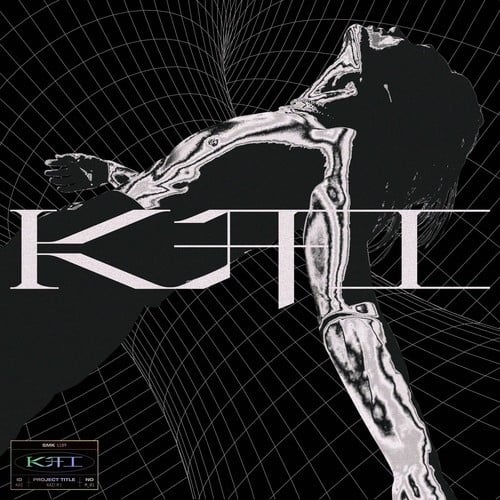 Here are some samples where we can see Kai's album being literally everywhere:


-- Wrestler Leva Bates (@wrestlingleva)
On the latest AEW Dark Episode #68, Leva Bates, an American professional wrestler as The Librarian, showed off her own copy of 'K开I's album and flexing it for everyone to see.


-- Indian Actor Tiger Shroff (@tigerjackieshroff)


Well-known Bollywood actor and singer known for his work in Hindi-language action films, Tiger Shroff, with current 27.9M followers on his official Instagram account, used Kai's Ride or Die, one of the side tracks to Kai's album, as his background song on his Instagram Story last December 29, 2020.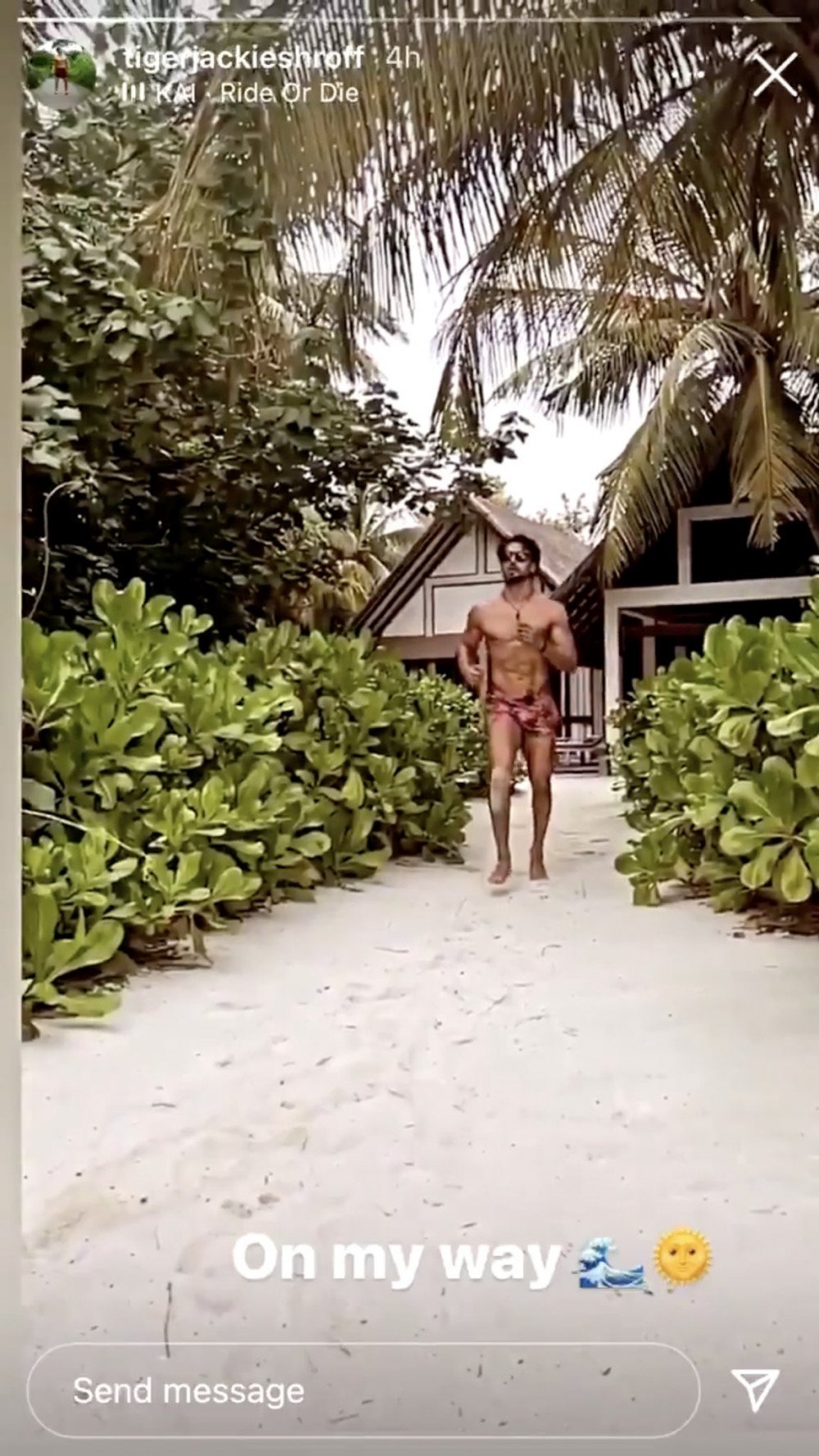 While on his latest Instagram story this January 21, he posted Kai's video dancing Mmmh with cute emojis as a caption.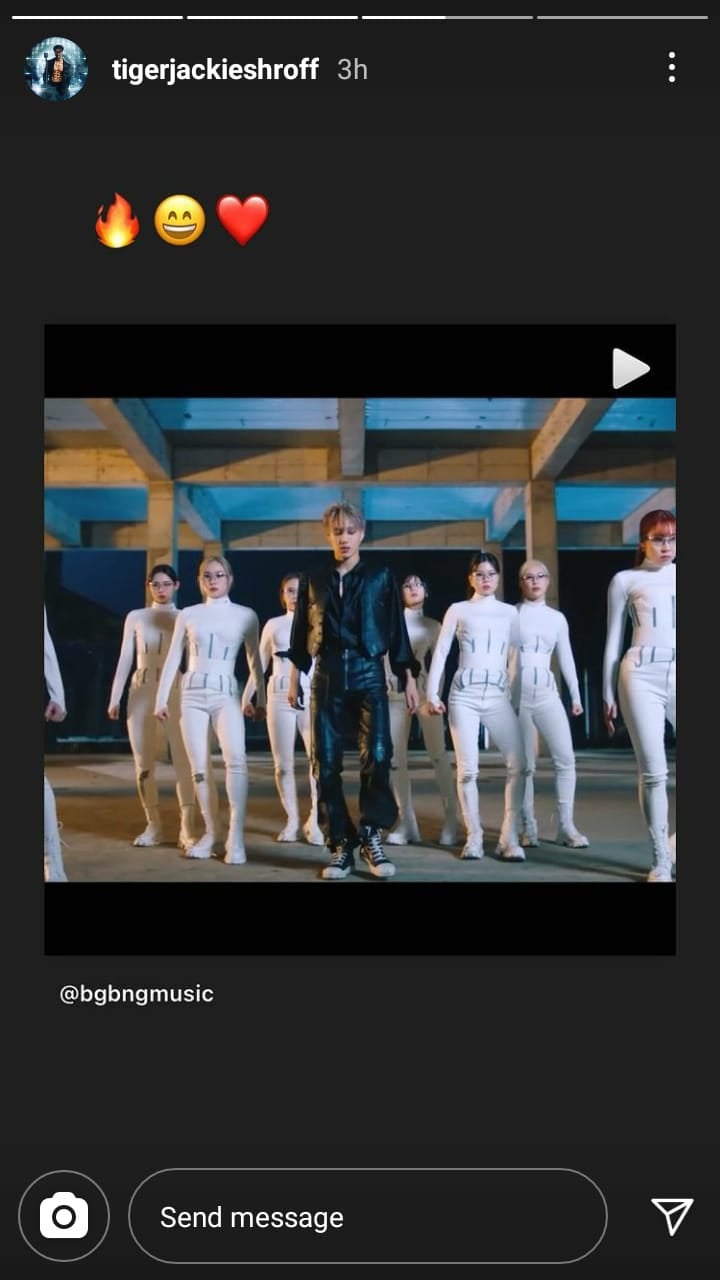 It really shows how the actor really loves our dear Kai, checking his followings, he also follows Kai's official Instagram account (@zkdlin).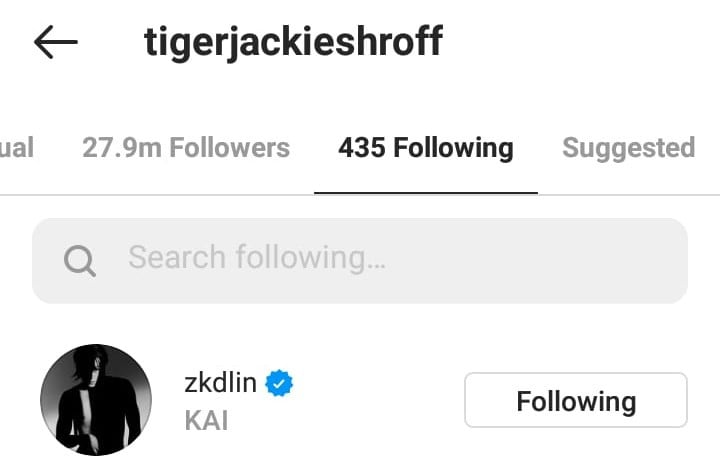 -- Indian Actress Disha Patani (@dishapatani)
Indian actress Disha Patani who works primarily in Hindi films, and girlfriend of Tiger Shroff, who has 41.5M followers on Instagram, was also seen to be loving Kai songs on her posts on Instagram.
One proof that Disha also loves Kai's songs is when she used Reason, one of the side tracks from Kai's first mini-album, while working out. Looking at the video, Disha made Reason a nice work out song.

While on her Instagram reel last December 6, she used Mmmh as her background music while swimming with the fishes with her caption, "making some friends''. It looks like Mmmh is also a great song while swimming, thanks to Disha.
Disha, who seems to really love Kai, she also follows Kai on his official Instagram account.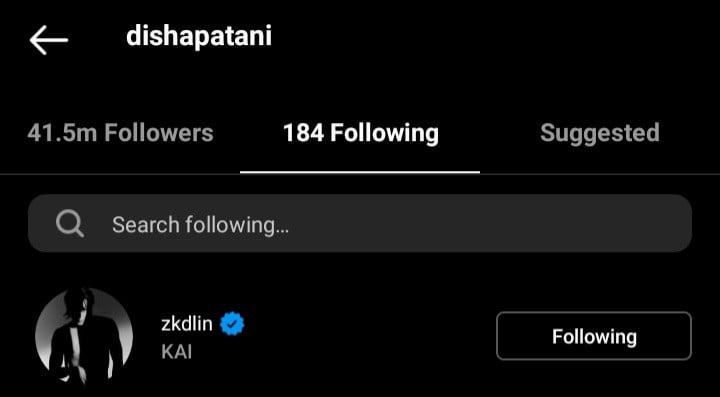 -- Wonder Girls' Yubin (@iluvyub)

Wonder Girls' Yubin, in her interview last January 19, mentioned Kai's 'Mmmh' as a song she would like to dance to! She said, "..I'd really like to try Kai's 'Mmmh.' I found it so sexy and cool. But then, the choreography looked so difficult, haha.." Yubin just made us all anticipate if she'll do Mmmh cover. We're looking forward to it!


Watch the full interview with Wonder Girls' Yubin here:

-- Fact iN Star & Weekly Idol - Korean Shows
Korean Shows were also seen to love and feature Kai's solo, Mmmh, on their recent episodes.
Fact iN Star, a Korean show which consecutively featured Mmmh to be guessed by the guest idols.
Kevin and On, from the boy group T1419, have answered Kai by seeing his silhouette, and they covered Mmmh by guessing it right.
See the full Fact iN Star episode of T1419 here:


On the latest Fact iN Star with their guests, BlingBling, a Korean girl group, covered Mmmh after guessing the song correctly. See how she adorably danced to Kai's song.
See BlingBling's episode in Fact iN Star here:


In another Korean show, the longest-running variety show, Weekly idol, Kai's Mmmh was included in a game segment on their latest episode with group 'ONEUS.'
See how ONEUS' Leedo flawlessly covered Kai's Mmmh here:
"All-rounder Cover Idol Oneus, perfect cover of KAI's ! EP.495"
Check here ONEUS full episode on Weekly Idol:



-- NCT Ten (@tenlee_1001)

NCT/Wayv and also a member of SuperM, Ten, was also seen happily jamming to Kai's songs on the recent NCT 24hr Relay Cam video. Ten played Mmmh and Nothing On Me while getting ready.
Check out how he cutely jams to Mmmh here:
Watch Ten's full NCT 24hr Relay Cam video here:
-- Uztaz Ebitlew (@ebitlew)
Malaysian entrepreneur, Uztaz Ebitlew, was also seen using Kai's Mmmh as a background song while distributing food packs and masks for their front liners and praying for everyone's safety.
Check out our kind Uztaz video here:
-- Idols uses Mmmh on their Vlive broadcasts


Vlive broadcasts by idols who play songs as their background while fondly talking to fans, also use Kai's Mmmh. Mmmh is indeed really used by everyone and everywhere, huh?
One of them is Ateez Yunho, who is filmed from head-to-toe posing cutely, and a member said that "Today's concept ATINY shouldn't watch things like this It's too fatal…" while Mmmh is being played as their background. It's really fatal, isn't it?
See Ateez Yunho posing in this video from Vlive here:
Another idol who used Mmmh as a background song on his recent Vlive broadcast is The Boyz Haknyeon.
See a part of his Vlive broadcast here:
-- Mmmh sound on Tiktok

Kai's Mmmh as a sound on Tiktok currently reached 67.9k plays. Since Tiktok was used for posting viral videos online, of course, fans love to post their fan-edited videos, dance covers, etc., while using Mmmh as the background song.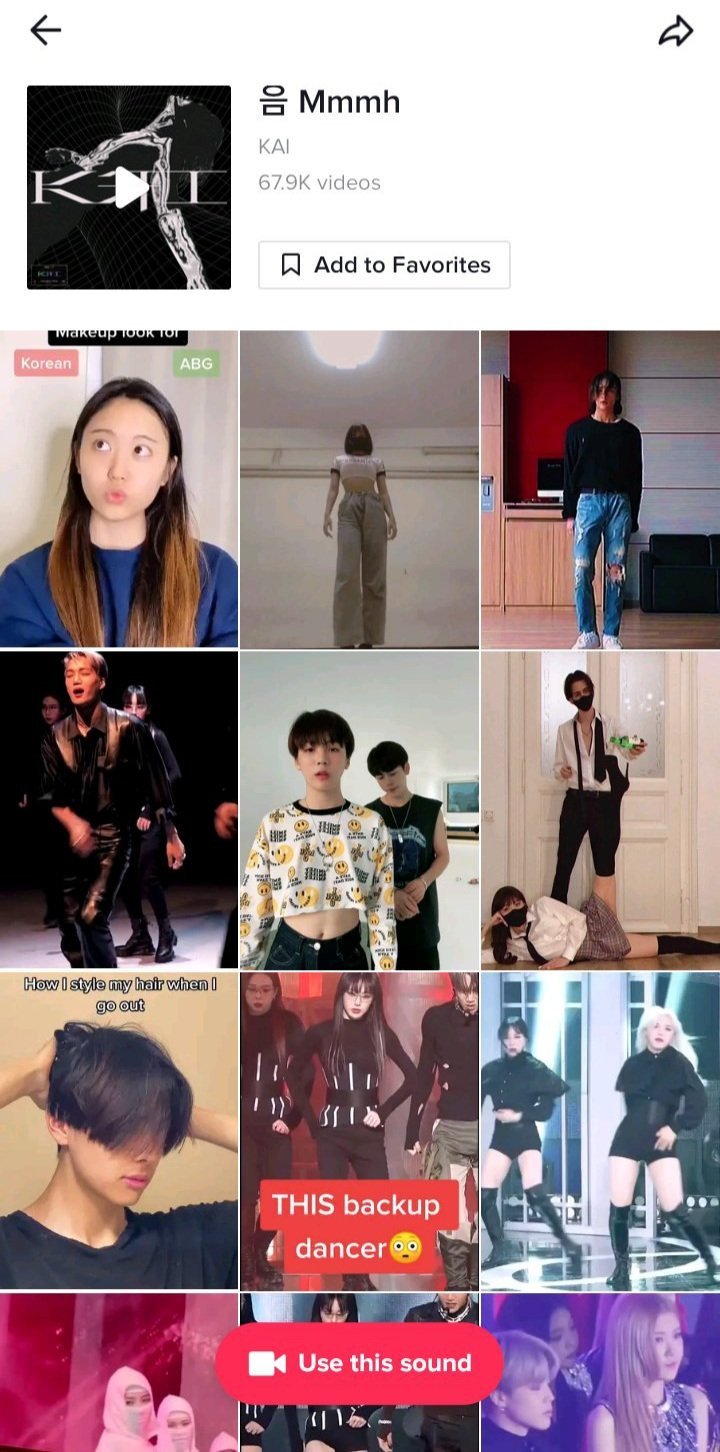 Everyone hasn't still moved on from Kai's album 'K开I.' everyone indeed loves every song from Kai's album. Kai really isn't playing around when he released a solo album and said all of us will keep mmmh-ing for the rest of our lives!