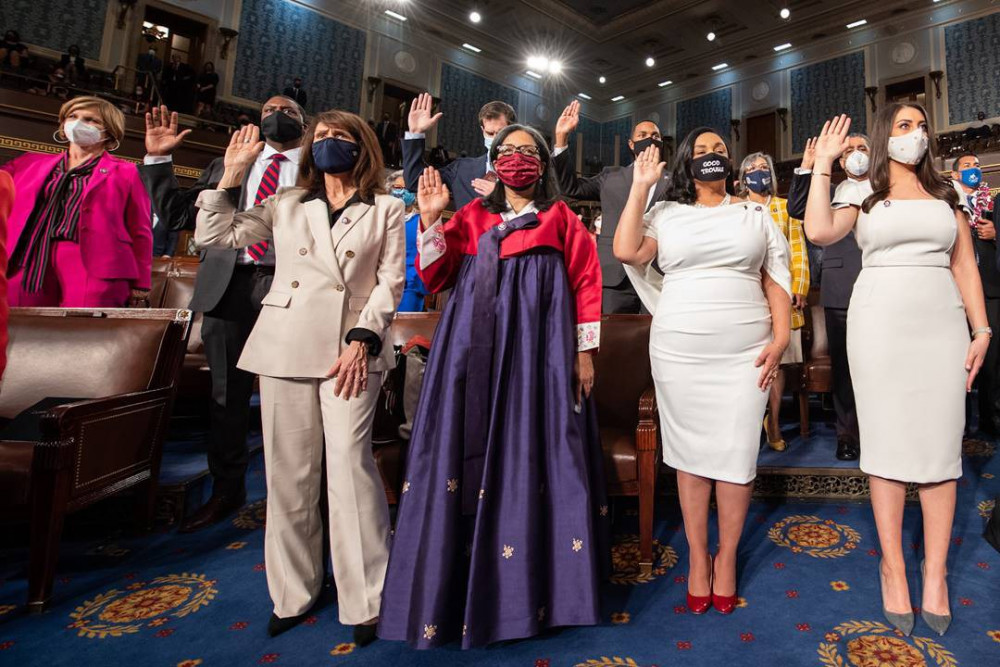 Washington state Democratic Rep. Marilyn Strickland paid homage to her mother's heritage as she wore a Hanbok during her swearing-in ceremony at the 117th Congress in Washington D.C.
Marilyn Strickland along with Republicans Michelle Eunjoo Park Steel and Young Kim of California became the first Korean American women to be elected to the United States Congress in the 231-year history.
The congresswoman said, "As a woman of both Korean-American and African-American descent, it was deeply personal to wear my hanbok, which not only symbolizes my heritage and honors my mother, but also serves as a larger testament to the importance of diversity in our nation, state, and the People's House."
Marilyn Strickland was born in Seoul, South Korea when her father, who was a World War II and Korean War veteran, met her Korean mother.