Many people have the perception that singers and artists are not as intelligent as those who chose to pursue academic-based careers. However, numerous idols have proved that stigma wrong. Not only are these idols insanely smart, but their IQs are also almost as high - with some being equal to - Albert Einstein's IQ of 160! Here are 10 idols with insanely high IQs.
1. BTS's RM
RM has an IQ of 148. While he was a middle school student, he scored 900 out of 990 on the TOEIC, an international standardized exam that tests the English proficiency of non-native speakers. As a high school student, he was in the top 1% of students in the national university entrance exams for language, math, foreign language, and social studies.
Due to his academic achievements, RM's parents strongly opposed his interest in music. However, he was able to convince his mom by asking her, "Do you want to have a son who is a first-place rapper, or a 5,000th-place student?"
2. ASTRO's Cha Eunwoo
Though he is mostly known as a face genius, he is also an academic genius with an IQ of 142. While he was still studying, Cha Eunwoo maintained third place in the whole score in terms of grade and had never fallen out of the top 5 rankings. He was the student council president and had also won awards for English competitions, aptitude tests, and reading debates.
Currently, Cha Eunwoo is attending Sungkyungkwan University and is majoring in performing arts, though his teachers thought he would attend Kyunghee University or Seoul University to major in Justice. He chose to give up the opportunity of becoming a judge to focus on singing and acting.
3. TVXQ!'s Changmin
Changmin has an IQ of 150, which is only 10 points less than Einstein! His IQ is high enough for him to be considered a genius. Changmin attended one of the top universities in Asia, Kyunghee University, and majored in postmodern music. In 2011, he pursued a second degree at Konkun University, one of the most comprehensive private universities in Asia, where he majored in Film and Arts. He went on to pursue a master's degree at Inha University.
As a senior in high school, he ranked third in the national high school graduation exam.
4. EXID's Hani
Hani has a staggering IQ of 145! Like RM, she scored 900 out of 990 on her TOEIC exam, and she shocked everyone when she admitted she only spent two months preparing for the test. On top of speaking English and Korean, Hani studied abroad in China for a year, and she is able to speak Chinese comfortably. She also learned Japanese.
As a student, she often competed in triathlons from elementary until middle school and was also an avid swimmer. She previously won third place in the Korean Triathol Federation's Children Triathlon Competition.
5. Super Junior's Kyuhyun
Kyuhyun has a high IQ of 130 and is part of the top 5% of students with one of the best math skills in his class. As a high school student, he won a gold medal in the national Math Olympiad. Due to his academic achievements, Kyuhyun was urged to study law by his parents. He has originally chosen to pursue that path but abandoned it when he realized he could sing after joining a band. His father strongly opposed his dream of becoming a singer, but he told Kyuhyun he would give his blessings if he was accepted into a prestigious university.
He attended Kyunghee University, one of the most prestigious universities in South Korea, majoring in Post-Modern Music. He received his bachelor's degree in 2013. In 2016, he completed his master's degree in Post-Modern Music at the same university.
6. TVXQ!'s Yunho
Yunho was born to a family who worked in the legal industry, and he grew up with the childhood dream of being a prosecutor. However, he shed those dreams after discovering dance and signing to be a trainee with SM Entertainment. His parents, who suffered greatly from the IMF Crisis, were strongly opposed to his dream to be a singer, but he took up odd jobs to provide for himself while training.
Yunho was accepted into Kyunghee University after graduating high school but opted to attend Myongji University instead. He later pursued a master's degree at Chungwoon University. With an IQ of 142, Yunho speaks his native Korean and is also fluent in Japanese.
7. Block B's Park Kyung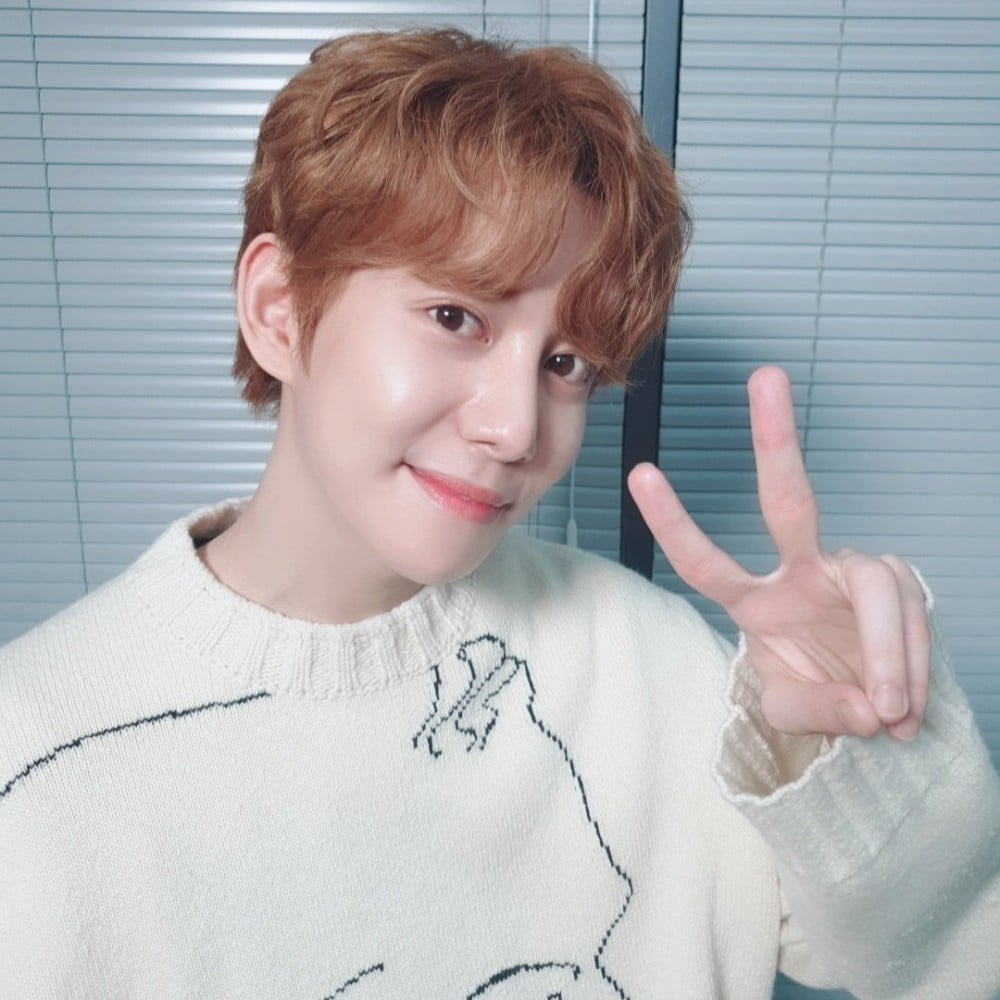 Park Kyung has an IQ of 156, only four points less than Einstein. He belongs in the top 1% of the smartest people in the world. Park Kyung is a member of Mensa International, the largest and oldest high IQ society in the world, which is only open to people who score at the 98th percentile or highest on a standardized, supervised IQ or approved intelligence test.
Park Kyung is considered a math prodigy - the people who are considered; this only makes up 0.0002% of the population! As a high school student, he attended a special school specifically for geniuses.
8. Red Velvet's Wendy
While Wendy was a student in Shattuck-Saint Mary's in Minnesota, she was an honor student and an athlete, ad she earned numerous awards for academics and music-related activities. Wendy's lowest grade during her time in the school was a B+. In 2009, she received the Obama Presidental Award, an award given annually to students with excellent grades. She received a certificate and her name was engraved at her school's Hall of Fame.
During her time in the United States and Canada, she was able to pick up four languages: Korean, English, French, and Spanish.
During her time as a student, she had an average of 3.93 over 4.0. While her IQ was never revealed, it is speculated to be around 140.
9. Epik High's Tablo
Growing up, Tablo attended numerous schools due to how often his family moved around. While in Canada, he attended the St. George's School in British Columbia before transferring to Seoul International School when his family returned to South Korea. He was accepted into Stanford University, the fourth rank university in the United States, as a coterminal student. He attained both a Bachelor's degree in English literature and a Master's degree in creative writing in just three years. During his time at Stanford University, he was under the supervision of Tobias Wolff, a famous American short story writer, memoirist, novelist, and teacher of creative writing. You can tell that Tablo thinks differently with his ingenious lyrics.
Tablo has an IQ of 160, equal to that of Einstein.
10. 2PM's Ok Taecyeon
Taecyeon surprised fans when it was revealed he had scored 990 out of 990 on the TOEIC Exam - a perfect score, proving he is fluent in English. While he was attending high school in Massachusetts, Taecyeon was a member of the Chess Club, Jazz Bang, JV Soccer Team, and National Honor Society, proving both his academic success and athletic abilities. He went on to study at Dankook University for university and majored in Business Administration. He then attended Korea University Graduate School of International Studies, where he is major in International Relations.
He has an IQ of 130, making him one of the smartest people in the K-pop world.