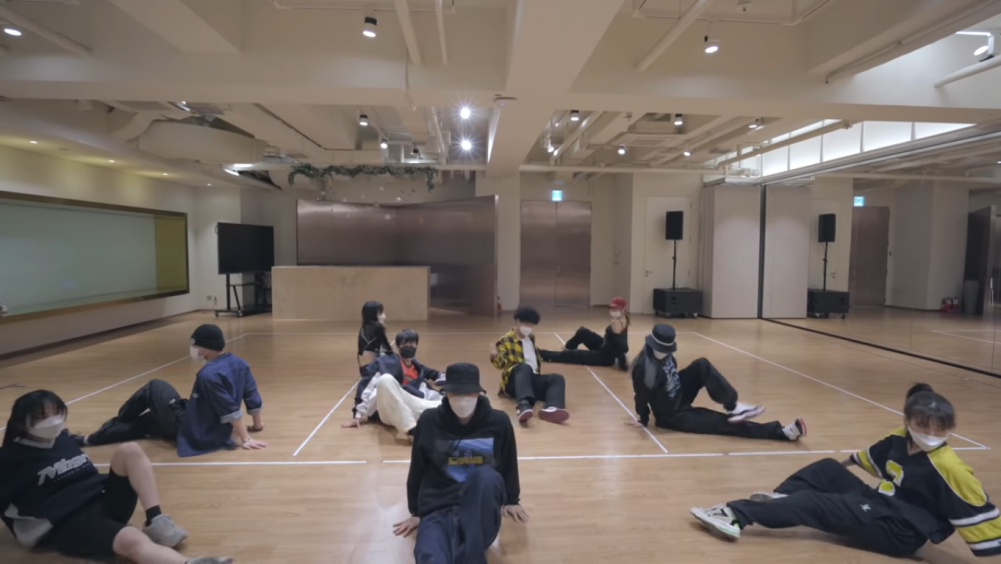 Kai released a dance choreography video for his song titled "Reason." It's one of the tracklist songs on his recent debut solo album, KAI (开).
After the release of his dance practice video on Youtube, he received a lot of praise from his fans. Especially his ability to deliver strong dance moves with grace.

Apparently, he also gives them a sneak peek of his upcoming (?) merch.
Here are some of the comments on Youtube too.

"Yes, Kai is a Dancing machine!!"
"He is a versatile dancer. his moves, his aura, his presence, no one comes close. he's the only one who can top himself."
"Kai is not artist Kai is ART."
"For a Ballet and Jazz trained dancer hip hop is not so easy as these are so different in style but that is not the case for Kai. I still can't believe it's the same person who has danced ICU (I See You), Deep Breath and the Door (Ten X Taemin X Kai) perf for SuperM! For me, he is the best dancer in Kpop."
"Kai is the most versatile dancer I have ever seen. Have you all seen the speed at which he danced? The precision, the technique, the strength, the power, the energy, the fluidity, the groove, the musicality, the perfection. Kai is unbelievable!"
"Kai is truly an ACE. There's no denying that, especially after this solo debut. He gave us amazing vocals, visuals, and he constantly sets the bar with his dancing."
"EVERYONE HE IS EXO's DANCING MACHINE KIM JONGIN."

Check out the dance practice video below! What do you think?