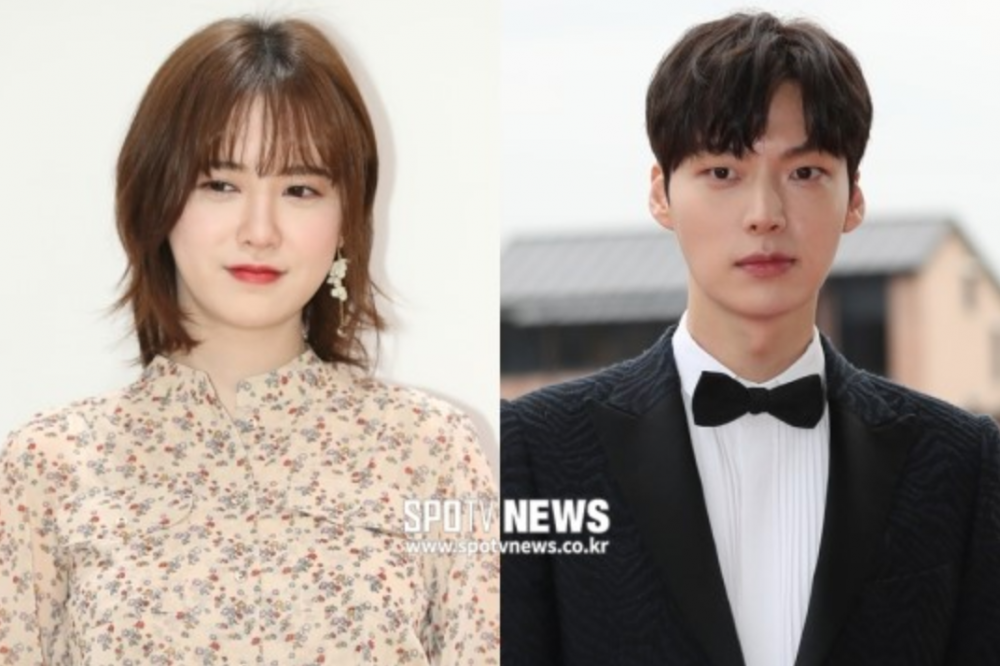 Goo Hye Sun's past statements about her reasons for moving agencies is catching attention.

In a private exhibition meeting held in June, Goo Hye Sun stated, "My move from previous agency was influenced by Ahn Jae Hyun. I chose the same agency because after my marriage, I thought about my husband's situation and became cautious. I hoped my job wouldn't hurt my husbands work. I also moved because I wanted to focus more on acting."

When asked about her husband's message of support, Goo Hye Sun responded with a laugh saying, "My husband doesn't know I'm doing this today. I didn't tell him anything about it."

She continued, "These days it's very difficult to see my husband's face because he's been working out, building himself up and preparing for his work. Because of that I didn't say much. He doesn't know what I'm doing until he sees the articles from today."

However, her remarks from that time are drawing attention as this was about two to three months before news of their divorce on the 20th. Many questions are being raised as to why she signed with her husband's agency when it seems like they barely talked to each other at the time.

In particular, her lawyer's statement that "they're not able to come to an agreement because the agency has unilaterally supported one party in the marriage and broken her trust" is catching attention.

1. [+11,681, -912] Hye Sun-ah...please make up your mind quickly~~Don't gamble your life with a man who spends time with a lot of women and alcohol. It will be hard to live with someone who gets bored in less than three years of marriage. It's hard now but as time goes by, you'll forget. Time is the medicine...Hye Sun-ah...marriage was so hard for me that I ended up taking depression pills. It's not worth it. Just forget about everything and make a fresh start.
2. [+9,379, -587] He's just trying to find the next hot girl...don't marry and just live alone. Don't let this ruin your image. Where are you going to work? He's a close friend of Jung Joon Young so you already know his trash character. He's already been cancelled from his CFs. We'll see what happens in the future. Just let it go.
3. [+7,261, -398] I don't think you'll be able to fix the relationship...Hye Sun-ah I'm sorry. Cheer up!
4. [+5,888, -680] Ahn Jae Hyun! If you're human you better not show up on TV anymore.
5. [+1,984, -52] She probably thought that if she went to the same agency she'd see her husband's face more and change his mind? I wonder if the CEO caused her problems.
6. [+1,356, -33] I wonder why the agency asked her to appear in that movie 'Misae' ~
7. [+951, -46] So it wasn't just sexual abuse but also emotional abuse..
8. [+787, -18] I feel peaceful with my daily life living my dogs..
9. [+710, -37] I'm devising a strategy to help Goo Hye Sun get divorced by exposing Ahn Jae Hyun's trash life. He won't be able to make excuses anymore. Trash belongs in the trash can!
10. [+657, -28] You're so beautiful and talented...What is it you're lacking to stay with a trash guy like that ㅉㅉ