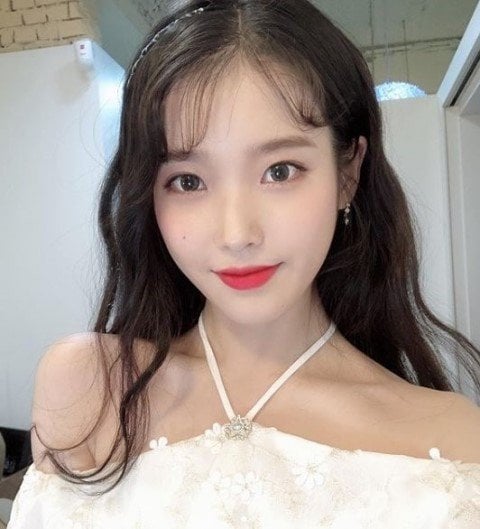 IU has been a hot topic for netizens since the Yonsei University festival took place this past Thursday.
While interacting with the audience, IU was surprised with a birthday cake and video specially prepared by the festival planners to celebrate her birthday, which was the day before.
The audience are all singing happy birthday to the singer when the cake slides off the box she is holding and falls to the ground next to her.
She is clearly at a loss of words as she bows and apologizes to the audience as the crowd also begins to chant "It's okay", and as the stage crew is cleaning up the cake she crouches down to dips her finger into the icing saying, "I will eat it. Thank you."
After the concert, IU posted to her social media regarding the matter, saying "While the cake is now buried at the stage, I will cherish the flower bouquet I received. I was the happiest singer in the world today."
Meanwhile, IU has confirmed her appearance in tvN's new drama 'Hotel Deluna',which is scheduled to air in the later half of this year.

Watch a video of the incident below.