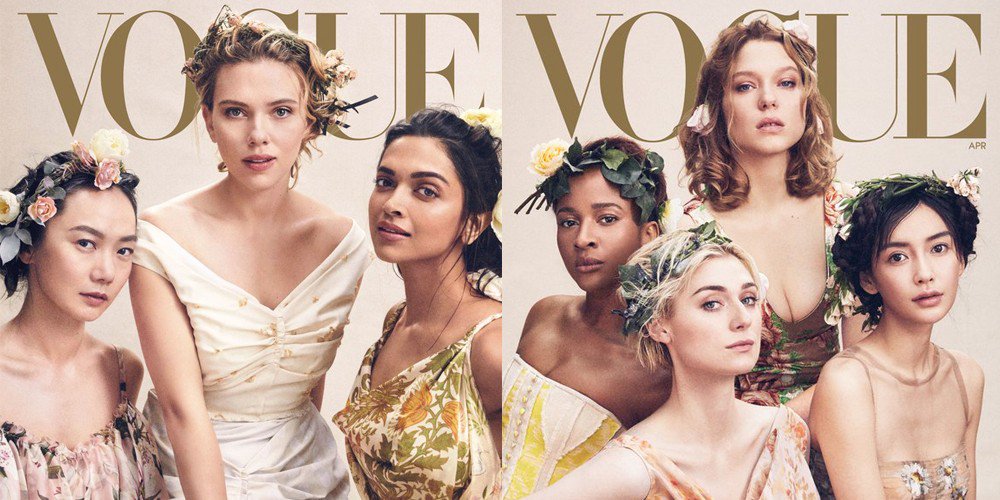 Actress Bae Doo Na was spotted on the cover of American 'Vogue' magazine's April issue, side by side with and Scarlett Johansson and Deepika Padukone!
The cover story in the April issue of 'Vogue' goes by the title '14 Countries, 14 Superstars: The Global Actors Who Know No Limits', celebrating top actresses from all over the world. In 'Vogue's 127-year history in the U.S, Bae Doo Na is the first ever Korean to appear on the cover page.
Find the link to 'Vogue's full story featuring the world's top 14 global actresses, below!