KARD
answered various questions on their debut, promoting as a co-ed group, role models, and more with '
International bnt
'.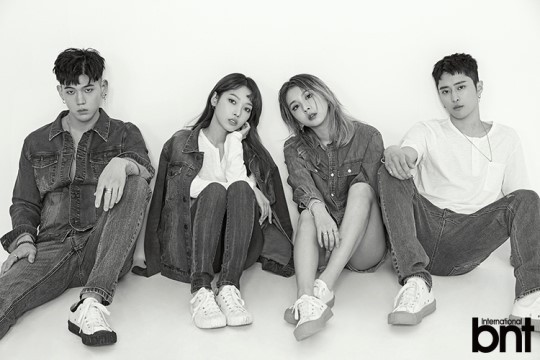 The first question asked each member to share the story behind their debut. J.seph said, "It was always my dream to become a singer ever since I was little but I didn't have the confidence. But then I got a chance to go to Australia on a working holiday visa and that's when I made my mind."
B.M also shared, "I applied for 'K-Pop Star' on my mom's suggestion. Due to my lack of Korean skills, I messed up badly 3 out of the 4 times I auditioned. I only showed up on broadcast one time out of the 4 auditions but I'm grateful to the PD-nim who tried to capture my effort on screen."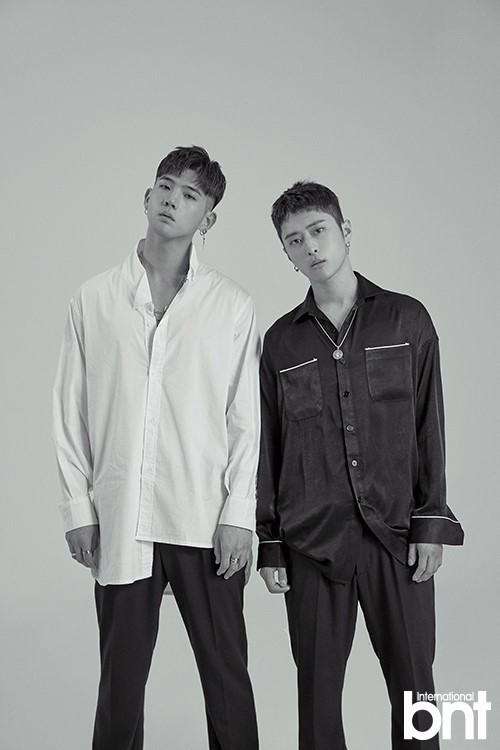 Next, Jiwoo revealed, "I started dreaming of becoming a singer after watching BoA sunbaenim and TVXQ sunbaenim." Somin said, "I was sent to a dance school by my mom to fix my introverted personality. I felt the joy of dancing then and that's how I debuted as a singer."
KARD admitted they were worried about debuting as a co-ed group, and also shared they were not so fond of their group name at first. J.seph said, "To be honest, I was kind of embarrassed to say our group name in the beginning. I purposely explained the meaning of 'King' and 'Joker' (in our name) to show that we are not just 'card'."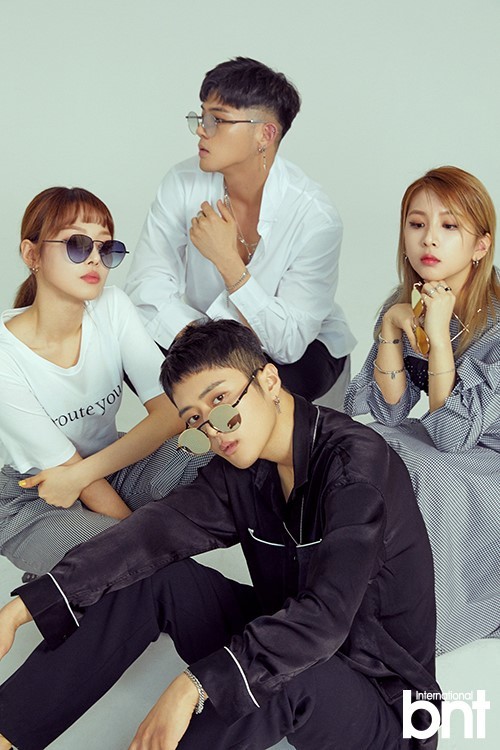 B.M also opened up about his struggles with speaking Korean as he lived in the United States till the age 21. He shared, "Kimchi fried rice and hello were the only words I knew how to say when I first came to Korea." He expressed appreciation to his members, as he said, "But my members helped me a lot with my Korean study."
KARD has a solid international fandom but their popularity in Korea is not on the same level. Regarding this, B.M said, "People don't recognize us much in Korea." However, J.seph with a bit of humor said, "But I don't throw trash away anywhere and am also very cautious, even when just walking across the street because there might be fans watching."
Recently, the female members of KARD gained attention for their "Lo Siento" collaboration performance with Super Junior. Somin commented, "I was nervous because they are a super sunbae but I quickly grew comfortable because they talked to me first and took care of me." Jiwoo also shared, "Leeteuk sunbaenim suggested an introduction time to break the ice. It was fun. We could've become closer but promotions ended fast."
'International bnt' asked the male members about who they wish to collaborate with. B.M revealed he's a fan of Jay Park and said, "If Jay Park sunbaenim works with us then a hit is 200% guaranteed."
As for role models, Jiwoo named SHINee's Taemin and said, "I want to learn his expressions. I've met him once at a broadcast station and I wasn't able to say hi because I was so nervous." B.M added, "I was so nervous that I even choked on my saliva."
Next, the members emphasized that they've never felt any feelings toward the members of opposite sex. J.seph shared that he likes tall girls, "It's good around 174-175 cm tall," and added, "Very different from our female members." Jiwoo also shared her ideal type, saying, "I like someone with leadership that I can learn from."