YG Family
held their concert '
AIA Real Life : Now Festival 2014
' (aka '
YG Family 2014 World Tour: Power in Seoul
') at Jamsil Sports Complex Main Stadium, Seoul on the 15th with 35,000 fans!
SEE ALSO: [Interview] Ask anything and everything: Send us your questions for Minzy!
2NE1 opened up the event with their performances of "Crush" and "Fire". They then continued to fire up the stage with "Come Back Home" and "Gotta Be You".
Akdong Musician were next up, showing a completely opposite charm from that of 2NE1 with their cute stages for "Crescendo", "Give Love", and "200%". Epik High then got the crowd jumping with their hit song "Fly" and was joined by Akdong Musician's Soo Hyun for "Umbrella". They also brought in Dara for "Love Love Love". WINNER also performed "Go Up", "Empty", and "Smile Again".
Big Bang then showed how it's done with their performances of "Haru Haru", "Bad Boy", and "Fantastic Baby". Team B also hit the stage with "Climax" and "Just Another Boy" with Winner.
There were also a variety of collab and special stages such as G-Dragon and CL's "The Baddest Female" and "MTBD"; G-Dragon and Seungri's "Crayon"; T.O.P, Dara, and Song Min Ho (Mino)'s "Doom Dada"; Team B's "Ringa Linga"; Lee Hi and Minzy's "1 2 3 4", Daesung and Kang Seung Yoon's "Ugly"; Epik High and Taeyang's "Eyes, Nose, Lips"; and much more.
Psy also performed "Right Now", "Celebrity", "Champion", "It's Art", "Father", "Gentleman", and "Gangnam Style". 2NE1 also returned to the stage with "I Am the Best", "Scream", and "Can't Nobody". Big Bang also performed "Tonight", "Feeling", "Hands Up", "Lie", and "My Heaven".
The entire YG Family then closed the 4-hour concert with "Go Away", "Fantastic Baby", and "Gangnam Style".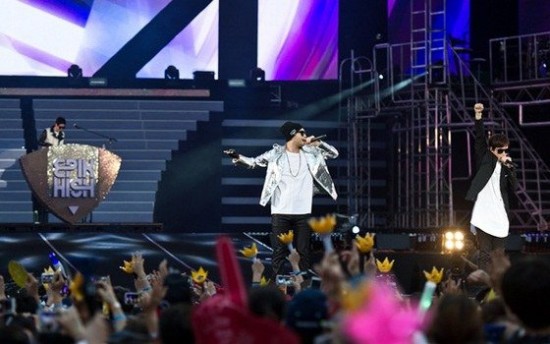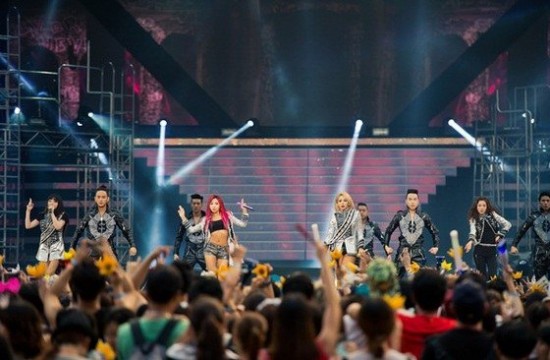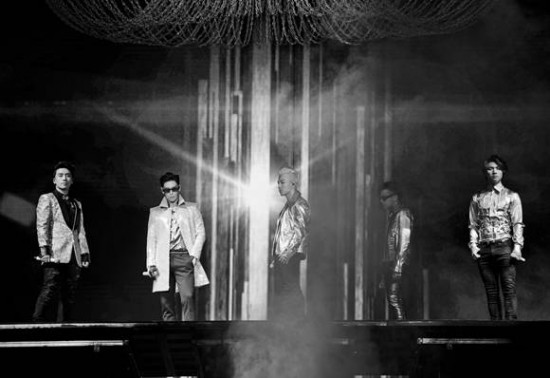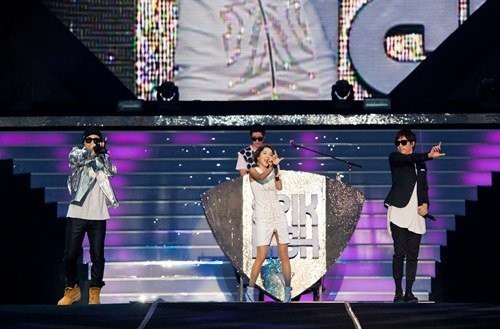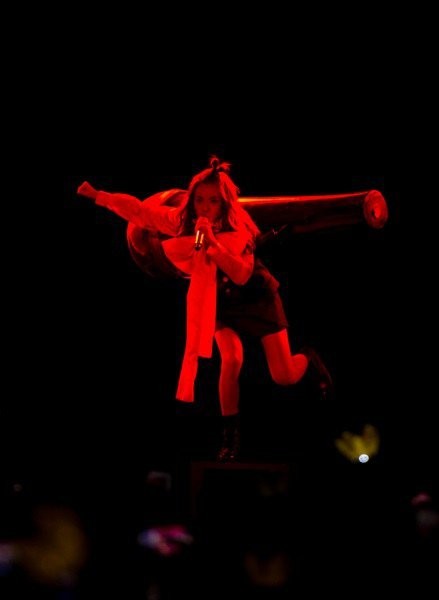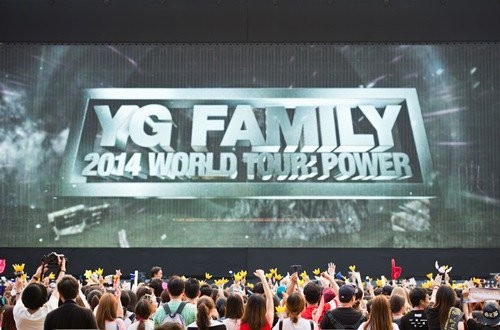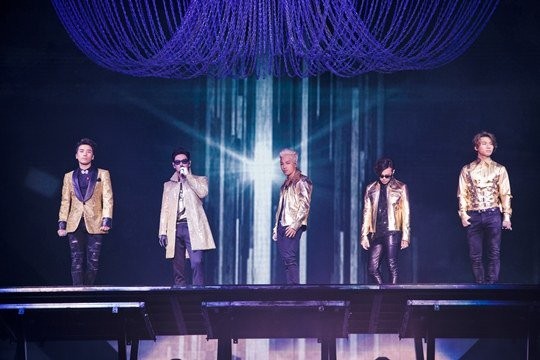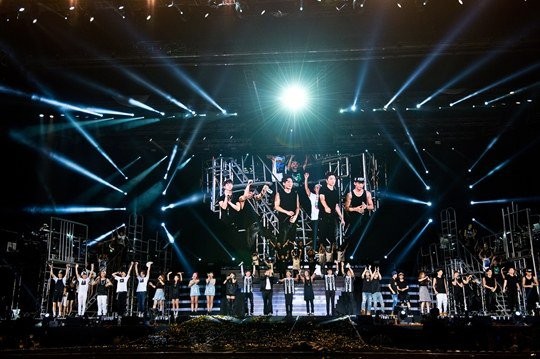 with #WINNER #TeamB #HI #AKMU 이들의 설레임이 참 부럽다 ^_^ pic.twitter.com/npKpT22C8M

— PSY (@psy_oppa) August 15, 2014