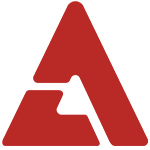 Kim Soo Hyun revealed his secret to acting like an 'idiot'.

His new movie 'Secretly and Greatly' (also 'Covertness') held its showcase on the 30th at Kunkook University in Seoul. Kim Soo Hyun plays a North Korean agent who disguises himself in South Korea. He has two completely different personas: savvy double agent and village idiot.

Kim Soo Hyun revealed, "To be honest, I was more worried about portraying the agent. I thought about how to meld in with the village people. Also, action school was hard. Since it's physical action, my body hurt all over."

He added, "In this movie, it's important to act like an idiot. More than that I researched how to act the idiot. I wondered how to bring it out from within me. To be honest, everyone has an idiot inside them. So I had a lot of fun."

The movie will be released on June 5th!