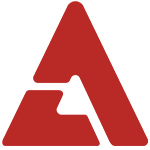 Kim Gu Ra will bring his brutally honest wit as he joins the SBS variety show 'Incarnation' as an MC!

SBS confirmed on May 1st that 'Incarnation's three current MCs Shin Dong Yup, Kim Hee Sun, and Yoon Jong Shin will be joined by Kim Gu Ra starting on the May 14th broadcast.

Shim Sung Min PD who also worked with Shin Dong Yup on his 'Two Man Show' and Kim Gu Ra on 'Star Junior Show' will also join 'Incarnation' and has viewers looking forward to how he will change the show's format.

The four MCs will record their first broadcast together on the 2nd and viewers will be able to catch their chemistry on the 14th at 11:20 PM KST!