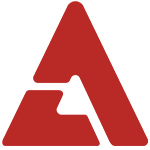 Drumroll, please... and the winner of MBC's 'Birth of a Great Star 3' is none other than Han Dong Geun!

The show aired its finale on March 1st, and it was an intense battle between the 'Top 2' contestants Park Soo Jin and Han Dong Geun. The winner's hat went to Han Dong Geun who blew the judges and viewers away with his final performance of Boohwal's hit classic "Never Ending Story". Han Dong Geun revealed his reason for choosing the song, stating, "I want to have a never-ending story like the song title."

Judge Brave Brothers had only good things to say about the performance, sharing, "Han Dong Geun's style has charm. It was an amazing stage filled with emotion." Singer Kim Yeon Woo also commented, "It showed the significance of the final challenge." Kim Tae Won, the leader of Boohwal who wrote the song, was also impressed: "It was like I could touch your voice with my hands."

Congrats, Han Dong Geun!