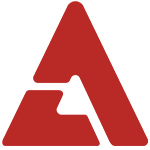 You're going to have to remember back to 2010 as the 'Melody Project' music drama has finally unveiled Part 4 of the 6 part series!

This project depicts the different aspects associated with love: meeting (Andante), excitement (Moderato), love (Allegro), misunderstanding (Vivace), farewell (Fermata), and memory (Adagio) through various songs to form a music drama, all by producer Oh Joon Sung.

Part 1 for the "Andante" portion was sung by Clazziquai's Alex, while Part 2 for the "Moderato" portion was sung by f(x)'s Krystal. Part 3 was sung by Byul and was revealed 3 years later since the first part in 2010, and here with Part 4 for the "Adagio" portion is Tei!

Tei sings the song "Memory Is More Beautiful Than Farewell" and the music video continues on with where it left off for the music drama last time in Part 3.

Check out the 4th part below and check this post for the previous parts if you missed it!