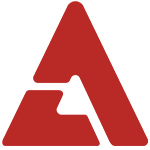 Fans all know Hongki's love for his nail art, and flashy ones at that as his hobby isn't limited to just manicures.

As you can suspect, his tastes don't come cheap - he's revealed that he's even used real diamonds for his nails before on previous broadcasts. So to get a better scope about just how deep his passion for nail art extends, tvN's 'Star Life Secret' took a look into it.

Viewers' jaws dropped as the idol revealed on the show that he's put in more than 50 million KRW (approximately 46,000 USD) on his nails!

Regarding just how much knowledge and passion he has for nail art, Kim Soo Yeon, who takes exclusive care of Hongki's nails, said, "Hongki is judged as a genius in the nail industry."

Looks like Hongki really does like his getting his nails done, but hopefully he won't be coercing any more of his members to follow suit, since we all know Seunghyun has vowed to never get his nails done again!