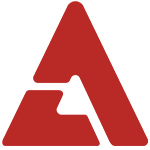 Yoon Se Ah surprised Julien Kang with another one of her dances on February 23rd's 'We Got Married'. Those of you who have been watching the show may remember that the actress tends to dance to the beat of her own drum.

During their traditional Korean wedding, Yoon Se Ah's guest Shin Da Eun revealed the strange story of how they first got to know each other. Shin Da Eun shared, "When I first met Yoon Se Ah, she seemed very feminine. Then one day, [our agency went on a trip]. There was a karaoke machine in one room, and Yoon Se Ah suddenly turned on a song, ripped some toilet paper, and did a [traditional mask dance]. I was so surprised."

Yoon Se Ah, who claimed to have stopped doing the 'toilet paper mask dance', then got up to show the guests how it's done, using toilet papers as ribbons underneath her sleeve, while Julien Kang looked on in a bit of horror.

Are you sad to see this couple go?